"Indoor plants are silent guardians, purifying the air and soothing the soul." – Unknown

Tweet
It may be hard to believe that the air inside our homes is often more polluted than the air outside. From the odors from cleaning products to off-gassing of furniture, there are many sources of indoor air pollution. The good news is that you can purify your home naturally!
In recent years, there has been growing awareness of the benefits of using plants to purifying indoor air. These natural air purifiers not only clean the air, but also add beauty to the living space.
Indoor air pollution is a real concern, especially for those who suffer from allergies or respiratory issues. Plants can help reduce harmful toxins and purify your home's air. All plants convert carbon dioxide in the air into oxygen through the process of photosynthesis. This makes them excellent air purifiers, as they help to increase the oxygen level in your home. When you have more oxygen in your home, you will feel more alert, energetic, and less stressed. More oxygen in the home means better air quality and improved overall health.
Read on to learn about 10 plants to purify your home's air, giving a healthier and more enjoyable living space.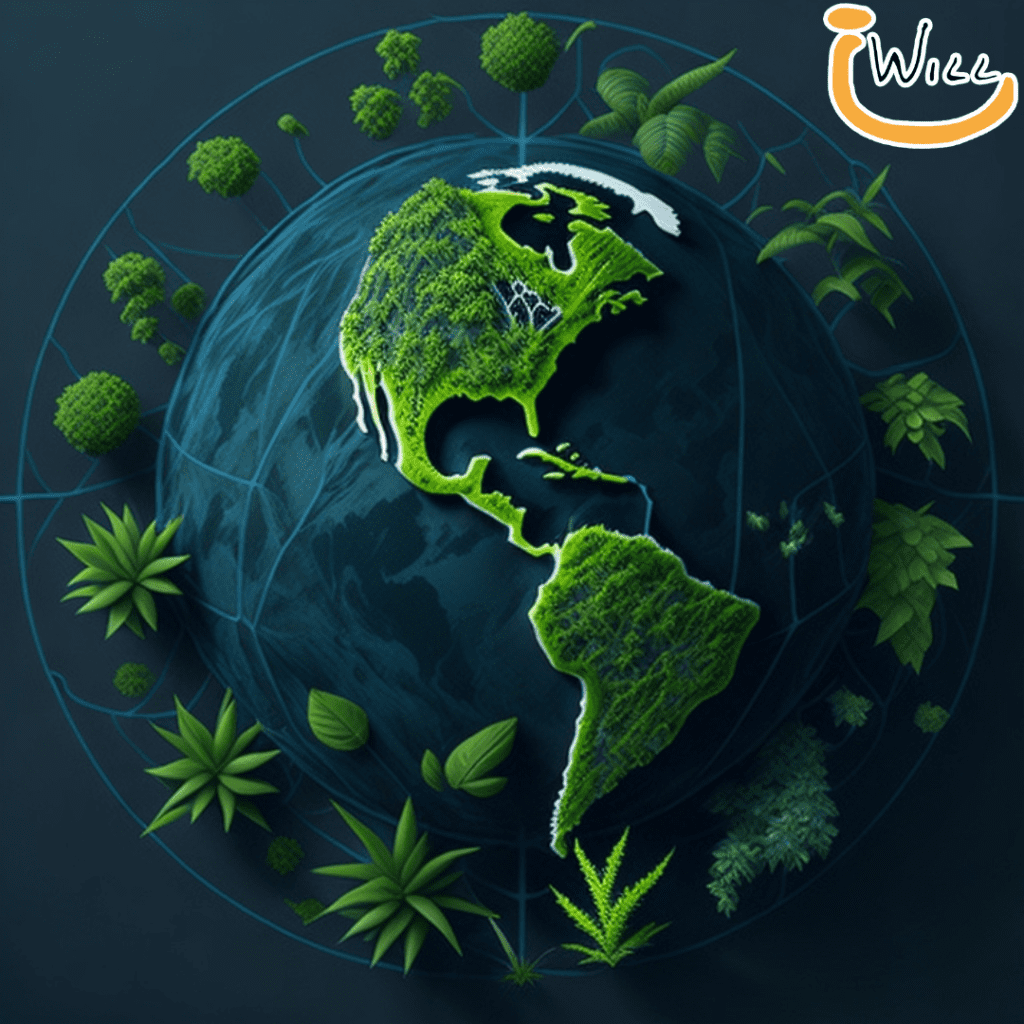 1. Aloe Vera
Aloe Vera is a versatile plant that has been used for centuries for its healing properties. Aloe vera is a popular medicinal plant with antioxidant and antibacterial properties. It may be useful for reducing dental plaque, accelerating wound healing, preventing wrinkles, and managing blood sugar, among other benefits. But it can also improve the air quality in your home! Here are some ways in which aloe vera can benefit your home's air quality:
Aloe Vera Removes Harmful Chemicals
According to a NASA study, aloe vera is an excellent air purifier that can eliminate various pollutants, including formaldehyde, benzene, and carbon monoxide. These chemicals can be found in common household items like cleaning products, paint, and air fresheners.
Aloe Vera Regulates Humidity
Aloe Vera is an excellent natural humidifier, which means it can regulate the humidity levels in your home. It releases moisture into the air, which can help prevent dryness in your nose and throat. This is especially beneficial during the colder months when the air tends to be drier due to indoor heating.
Aloe Vera Boosts Your Mood
Lastly, having plants especially aloe vera in the home has psychological benefits. Studies have shown that plants can have a positive impact on human mental health and well-being. Seeing greenery and nature has a calming effect and can help reduce stress levels. Aloe Vera's unique shape and texture can also add an interesting design element to home décor.
2. Spider Plant
Indoor air pollution is a significant problem in many homes. We spend most of our time indoors, which means that we breathe in more air circulating indoors than we do outdoor air. However, there is a simple and inexpensive solution to this problem – spider plants! These green, leafy plants are known for their air-purifying abilities and can help improve indoor air quality.
Effective and Efficient
Spider plants absorb pollutants through their leaves and roots and target formaldehyde, benzene, and xylene from the air, purifying it in the process. By reducing the amount of these harmful chemicals in the air, spider plants can help to improve air quality and reduce health risks that come with long-term exposure.
Another plus is that caring for spider plants is simple. They require moderate watering and prefer indirect sunlight. They can thrive in both high and low humidity and grow well in a regular potting mix. If you notice the tips of the leaves turning brown, it means you are over-watering the plant. On the other hand, if the leaves are wilting, it is a sign that the plant needs more water.
Spider plants are not only beautiful, but they also make excellent air purifiers. They're easy to care for, low maintenance, and can grow in a variety of lighting conditions. By adding a spider plant to your home, you can improve indoor air quality and reap the benefits of cleaner, fresher air.
3. Peace Lily
NASA has conducted research on the peace lily and other indoor plants and found that the peace lily is effective at removing harmful pollutants from the air, such as formaldehyde, benzene, and carbon monoxide. The peace lily is a great addition to any indoor environment, especially in spaces where there may be pollutants present, such as home offices or rooms with carpets or upholstered furniture.
Phytoremediation
The peace lily removes these harmful pollutants from the air through a process called phytoremediation. The plant absorbs the pollutants through its leaves and roots and processes them in a way that makes them harmless to humans. The peace lily also releases oxygen into the air as part of its natural respiration process, making the air in your home fresher and more pleasant to breathe.
Easy Care
Peace lilies are easy to care for and don't require a lot of attention. They prefer bright, indirect sunlight and should be watered once a week, or when the soil feels dry to the touch. Over-watering can cause the leaves to yellow and droop. Occasionally wipe the leaves with a damp cloth to keep them free of dust.
The peace lily is a beautiful and practical addition to any indoor space, and its air-purifying properties make it an especially valuable plant to purify your home's air. By including a peace lily in your indoor garden, you can take a simple step toward a healthier and more enjoyable living environment.
4. Snake Plant
Snake plant, also known as Sansevieria, is native to tropical regions of West Africa. This plant is a popular choice for indoor decoration because of its dramatic upright leaves and extreme hardiness. However, what many people don't know is that the snake plant is also a powerful air purifier.
Remove Toxins
Snake plant is one of the few plants that can filter formaldehyde, benzene, trichloroethylene, xylene, and toluene from the air. These chemicals are commonly found in furniture, carpets, and household cleaning products. These toxins can cause headaches, nausea, and respiratory problems.
Adds Humidity
Snake plants act as natural humidifiers, releasing moisture into the air, which can help reduce the symptoms of dry skin, allergies, and asthma. By improving the humidity, you can also reduce the risk of colds, flu, and other respiratory infections.
Easy to Maintain
Snake plants are one of the easiest plants to maintain. They require little water and can thrive in low light conditions. They are also resilient to pests, making them an ideal indoor plant for busy people who want to enjoy clean air without too much fuss.
Snake plants are an easy and effective way to purify your indoor air. It is low maintenance, aesthetically pleasing, and has a range of health benefits. Whether occupants suffer from allergies, asthma, or just want to breathe cleaner air, the snake plant is an excellent choice for a natural indoor air purifier.
5. Golden Pothos
From burning candles to spraying air fresheners, many of us look for ways to purify the air in our homes to ensure a healthy living space. While there are many options on the market, one natural solution that you may not have considered is the Golden Pothos plant.
A Green Filter
The golden pothos plant is known for its ability to remove harmful chemicals, such as formaldehyde, benzene, and toluene from the air. These chemicals are often present in common household products, such as cleaning supplies, plastics, and tobacco smoke. The golden pothos plant absorbs these chemicals and converts them into harmless substances, effectively purify your home's air.
Plant Placement
It's best to place the golden pothos plant in areas that are commonly used and have a higher concentration of pollutants, such as the living room, kitchen, or bedroom. The plant should be placed in a well-lit area, but not in direct sunlight. It's essential to keep in mind that while the plant is safe for humans, it can be toxic to pets, so it should be placed on high stands or shelves where pets cannot reach it.
Pothos Maintenance
Golden pothos plants require minimal care, making them an ideal choice for busy homeowners. Ensure that the plant is potted in well-draining soil and watered regularly. The plant thrives in high humidity environments, so it's a good idea to mist the leaves occasionally or use a humidifier. Finally, it's essential to prune the plant regularly to promote growth and maintain a healthy appearance.
In conclusion, the golden pothos plant not only adds natural beauty to your home but is also a cost-effective and environmentally friendly way to purify your home's air. It's easy to care for, making it an ideal choice for busy homeowners who want to improve the quality of air in their homes.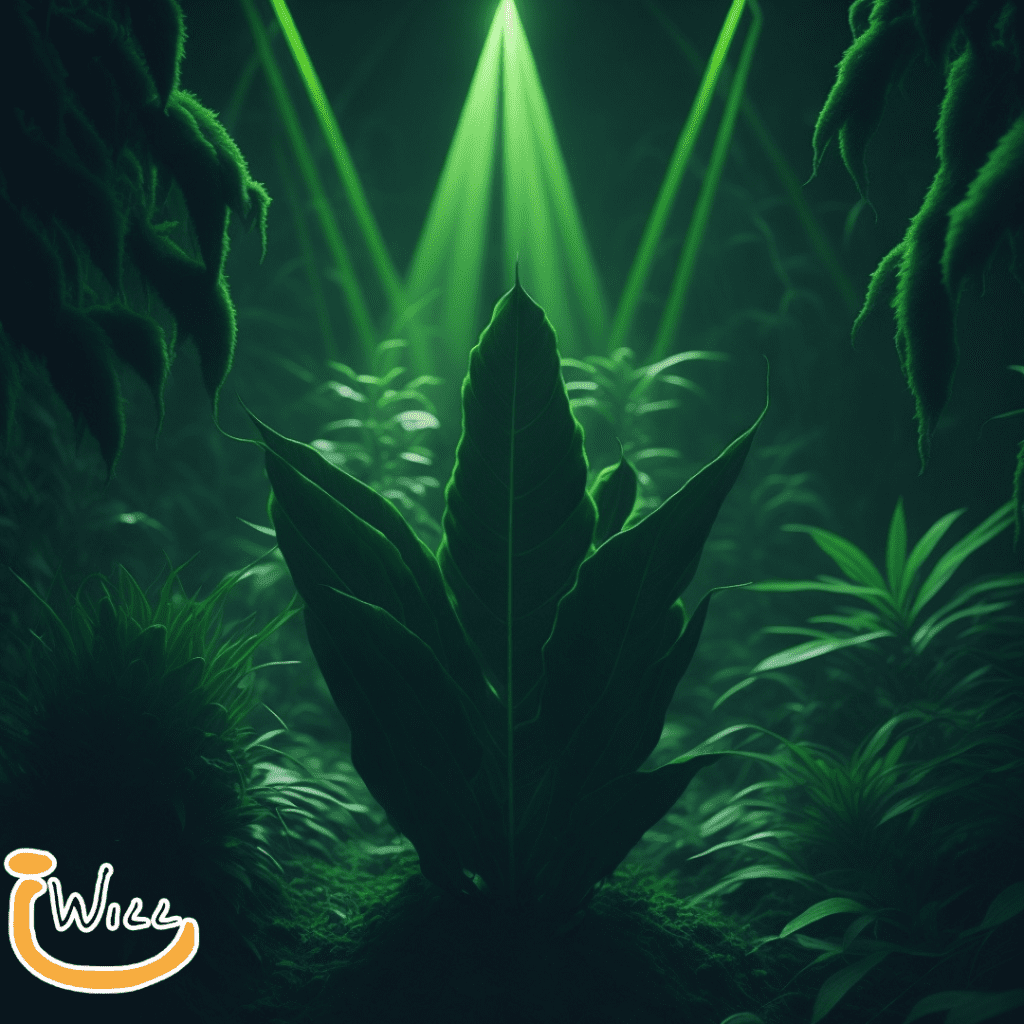 6. Boston Fern
The boston fern, also known as Nephrolepis exaltata, has been studied for its air-purifying properties by NASA. In fact, it was found to be one of the most effective plants at removing harmful toxins from the air, such as formaldehyde, xylene and toluene. These toxins can be found in common household items like furniture, cleaning products and paint.
A Good Remediator
The fern absorbs toxins through its leaves and roots and converts them into harmless compounds, like the peace lily mentioned before. Ferns have been used to extract arsenic from large areas of land, saving money on excavation and preserving soil structure.
Aside from its air-purifying properties, the boston fern also has other health benefits. It has been known to help alleviate symptoms of respiratory problems, such as dry coughs and asthma, by adding moisture to the air.
To get the most out of the boston fern, it's important to care for it properly. This includes regular watering and proper placement – the plant prefers indirect sunlight and a cool environment with high humidity. In addition, make sure to regularly dust the leaves to prevent any buildup that can clog pores called stomata.
The boston fern is a great option in the home to green the decor and also improve air quality.
7. Rubber Plant
Rubber plants (Ficus elastica) have large, glossy leaves that can trap and filter indoor air pollutants like formaldehyde, benzene, and trichloroethylene. These volatile organic chemicals (VOCs) are emitted from common household items like cleaning products, paint, and furniture. Exposure to high levels of VOCs can cause irritation to the eyes, throat, and lungs, headaches and loss of coordination, nausea, and damage to the liver, kidneys, or central nervous system. Some VOCs are suspected or proven carcinogens that cause cancer. The rubber plant's ability to filter out these pollutants makes it a great addition to any home.
Maintenance requirements of Rubber plant
Light: Rubber plants prefer bright, indirect light. Avoid placing them in direct sunlight as it can scorch their leaves.
Watering: Make sure the soil is moist but not waterlogged. Water your rubber plant when the top inch of soil feels dry.
Humidity: Rubber plants thrive in a humid environment. You can increase humidity levels by placing a dish of water near the plant or using a humidifier.
Fertilizer: Use a balanced liquid fertilizer during the plant's growing season (spring and summer) to encourage healthy growth.
Repotting: Rubber plants can outgrow their pots quickly. Repot them in a slightly larger container every 2-3 years to allow for continued growth.
Adding a rubber plant to your home not only adds a touch of greenery but also improves the air quality. Caring for a rubber plant is easy, and it's a great way to improve your home's environment while enjoying the many benefits of houseplants.
8. Areca Palm
The Areca Palm, also known as the Butterfly Palm, is known to purify the air in your home by removing harmful chemicals mentioned previously.
The Areca Palm is an effective air purifier because of its large leaves that absorb these harmful chemicals through tiny pores. According to a study by NASA, Areca Palms can remove up to 80% of the formaldehyde in the air within 24 hours.
Aside from its air-purifying qualities, the Areca Palm also releases moisture into the air, helping to improve the overall humidity level in a room. This is especially beneficial during the drier months when indoor heating can cause air to become dry and uncomfortable to breathe.
Areca Palms require some specific conditions. It thrives in bright, indirect light and requires well-draining soil. Over-watering can lead to root rot, so it's important to let the soil dry out slightly between watering. It's also essential to keep the leaves clean and free from dust and debris to ensure optimal air purification.
Adding an Areca Palm to your home is not only aesthetically pleasing but also beneficial to create a comfortable environment in living spaces.
9. Bamboo Palm
Bamboo Palm, also known as the reed palm, is a popular decorative plant that is native to Central and South America. It is an effective air purifier that can remove harmful pollutants from the air, making it the perfect plant to have in your home.
The plant's ability to purify the air is due to its large surface area and dense foliage.
Bamboo Palm plants absorb chemicals from the air through their leaves and convert them into harmless compounds, thereby making it one of the best plants to purify your home's air. According to a NASA study, bamboo palms can remove up to 70% of impurities from the air in your home, making it an excellent natural alternative to commercial air purifiers.
Bamboo palm plants help to humidify the air, and moderate temperature, which makes them the perfect plant for providing a cozy and comfortable atmosphere in your home.
The bamboo palm plant is an excellent natural solution for purifying the air in your home and creates a beautiful and green environment for good health and well-being for the family.
10. Dracaena
The Dracaena plant, also known as the dragon tree, is known for its striking appearance with long green leaves that taper to a point. But what sets this plant apart from other house plants is its ability to remove toxins and pollutants from the air. According to a study conducted by NASA, the Dracaena plant was found to be effective at removing common household toxins such as benzene, formaldehyde, trichloroethylene, and xylene.
Formaldehyde is a common indoor air pollutant. It can be found in many household products such as adhesives, carpeting, and upholstery. The Dracaena plant is particularly effective at removing this toxin from the air. It has been shown to reduce formaldehyde levels in the air by up to 70%.
Benzene is another common indoor pollutant that can be found in tobacco smoke, household cleaners, and gasoline. Exposure to benzene can lead to headaches, dizziness, and even cancer. Fortunately, the Dracaena plant can help to remove benzene from the air, making your home a safer and healthier place to be.
Trichloroethylene is a toxin that is commonly found in paint thinners, varnishes, and adhesives. It can cause a variety of health problems such as nausea, headaches, and liver damage. The good news is that the Dracaena plant is effective at removing this toxic chemical from the air.
Xylene is a toxin that can be found in many common household products such as paint, varnish, and adhesives. Exposure to xylene can cause headaches, nausea, and dizziness. The Dracaena plant has been shown to be effective at removing xylene.
The Dracaena plant is a beautiful and effective way to purify the air in your home. Not only does it remove harmful toxins and pollutants, but it also helps to increase humidity levels.
In conclusion, indoor air pollution is a serious issue that can cause various health problems. However, indoor plants are a natural and effective solution to this problem. The ten plants discussed in this article are excellent options to consider, as they are easy to care for and have been shown to effectively remove pollutants from the air. Consider incorporating some of these plants into the home or office to breathe easy and enjoy a healthier, cleaner living space. Keep in mind that they are not a complete solution for air purification, and regular ventilation and maintaining a clean living environment are essential as well.
The I Will Projects, a 501(c)3 organization serving communities since 2014, believes in multiple solutions to address global challenges. Our IFIZ education programs focus on general aquaponics, growing microgreens and sprouts, and insect farming. These programs empower communities by expanding knowledge, developing collaboration, and advocating for sustainable innovation. Our aim is to contribute to a regenerative food system, ensuring access to healthy food and recognizing food as medicine. Click Here to Learn More.
References:
https://en.wikipedia.org/wiki/NASA_Clean_Air_Study
https://www.medicalnewstoday.com/articles/318591
https://www.upworthy.com/nasa-says-these-18-plants-are-the-best-at-naturally-filtering-the-air-in-your-home-rp2
https://iamgreenified.medium.com/12-nasa-recommended-air-purifying-plants-that-you-must-have-in-your-house-8797645054b9
https://bloominghaus.com/news/nasa-clean-air-study/
https://ntrs.nasa.gov/api/citations/19930073077/downloads/19930073077.pdf
https://www.youthkiawaaz.com/2021/09/indoor-plants-for-oxygen-the-10-best-indoor-air-purifying-plants/
About

The I Will Projects

Our mission is to empower communities through education, collaboration and sustainable innovation. We strive for equity and inclusivity in all partnerships, grounded in our shared belief in the inherent value of every individual.