"You are what you eat, so don't be fast, cheap, easy, or fake." – Unknown
Tweet
Introduction: The Intersection of Nutrition and Aquaponics
Welcome to the fascinating world of aquaponics, a revolutionary approach to agriculture that promises not only sustainability but also a boost in nutritional value. In this comprehensive guide, we'll journey through the transformative impact aquaponics is making on our understanding of food and its nutritional content. From the underlying science to its myriad benefits and real-world applications, prepare to be captivated by the game-changing potential of boosting nutrition through aquaponics.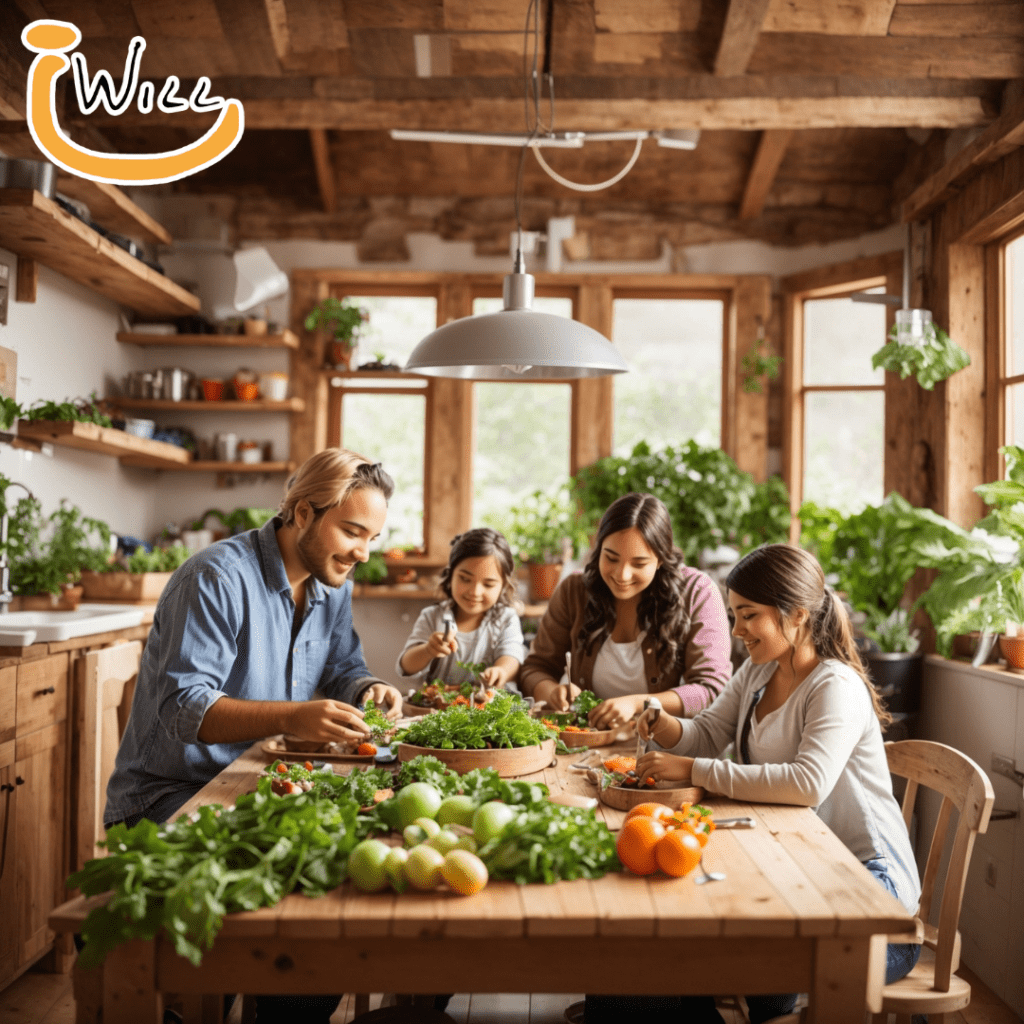 Boosting Nutrition through Aquaponics: A Revolutionary Approach
Aquaponics is more than just a trendy buzzword; it's a scientific method that combines aquaculture (raising fish) with hydroponics (growing plants without soil) in a symbiotic environment. This method allows for the production of highly nutritious, organic food that is not only good for you but also for the planet.
The Science Behind Aquaponics
What is Aquaponics?
Aquaponics is a closed-loop system where fish waste provides essential nutrients for plants, and in return, the plants help filter and clean the water, which is then recirculated back to the fish tanks. It's a win-win situation for both fish and plants.
The Nutrient Cycle in Aquaponics
In an aquaponic system, the nutrient cycle is a continuous loop. Fish produce waste, which is converted into nutrients by beneficial bacteria. These nutrients are then absorbed by plants, aiding in their growth and development.
Why Aquaponics is a Game-Changer for Nutrition
Nutrient Density in Aquaponic Produce
Plants grown in aquaponic systems are often more nutrient-dense compared to those grown in traditional soil-based methods. This is because the plants have direct access to essential nutrients in the water, allowing them to absorb what they need more efficiently.
Organic and Chemical-Free
One of the most compelling benefits of aquaponics is the absence of harmful chemicals. Since the system is a closed loop, the use of pesticides or synthetic fertilizers could harm the fish, making organic farming the default method in aquaponics.
The Role of Fish in Aquaponics
Types of Fish Suitable for Aquaponics
While many types of fish can be used in aquaponics, some are better suited than others. Tilapia, for instance, is a popular choice due to its hardiness and rapid growth rate. Other options include catfish, trout, and even ornamental fish like goldfish.
Fish Nutrition and Human Health
Fish are not just nutrient providers for plants; they are also a rich source of protein and omega-3 fatty acids for humans. Including fish from your aquaponic system in your diet can offer numerous health benefits.
Plants that Thrive in Aquaponic Systems
Leafy Greens
Leafy greens like lettuce, kale, and arugula grow exceptionally well in aquaponic systems. They are also packed with essential nutrients like vitamins A, C, and K.
Fruits and Berries
While a bit more challenging to grow, fruits like strawberries and tomatoes can also thrive in aquaponic systems, offering a delicious and nutritious option for your table.
The Environmental Benefits of Aquaponics
Water Conservation
Aquaponics uses up to 90% less water compared to traditional farming methods, making it an excellent choice for water conservation.
Reduced Carbon Footprint
With no need for soil tilling or chemical fertilizers, aquaponics significantly reduces the carbon footprint associated with food production.
Setting Up Your Own Aquaponic System
DIY Aquaponic Systems
Building an aquaponic system at home is easier than you might think. With some basic materials like PVC pipes, water pumps, and fish tanks, you can set up your own system over a weekend.
Commercial Aquaponic Systems
For those looking to scale up, commercial systems offer advanced features like automated nutrient monitoring and climate control.
Maintaining an Aquaponic System
Monitoring Water Quality
Regularly checking the pH levels and nutrient concentration in the water is crucial for the health of both fish and plants.
Fish and Plant Health
Keeping an eye on the health of your fish and plants will help you spot any potential issues before they become major problems.
Aquaponics and Community Health
Urban Farming Initiatives
Aquaponics is gaining popularity as a sustainable farming method in urban areas, providing fresh, local produce to communities.
Educational Programs
Schools and universities are incorporating aquaponics into their curriculum, teaching the next generation about sustainable agriculture.
Aquaponics in Commercial Agriculture
The scalability of aquaponics makes it a viable option for commercial agriculture, offering a sustainable and profitable farming method.
The Future of Aquaponics and Nutrition
With ongoing research and technological advancements, aquaponics holds the promise of revolutionizing the way we grow food and think about nutrition.
Case Studies: Success Stories in Aquaponics
Learn from those who have successfully implemented aquaponics, from small home setups to large commercial operations.
Challenges and Solutions in Aquaponic Farming
While aquaponics offers numerous benefits, it's not without challenges. Learn how to overcome common obstacles in your aquaponic journey.
Aquaponics vs. Traditional Farming: A Comparative Analysis
See how aquaponics stacks up against traditional farming methods in terms of efficiency, sustainability, and nutritional value.
Global Trends in Aquaponic Farming
Aquaponics is not just a Western phenomenon; it's gaining traction worldwide as a sustainable and nutritious farming method.
Investment Opportunities in Aquaponic Farming
Looking to invest in the future of food? Aquaponics offers exciting opportunities for those willing to take the plunge.
Aquaponics and Food Security
In a world where food security is a growing concern, aquaponics offers a sustainable solution.
Aquaponics and Mental Health
Believe it or not, tending to an aquaponic system can offer mental health benefits, including reduced stress and improved mood.
Aquaponics in Culinary Arts
Top chefs are embracing aquaponic produce for its superior taste and nutritional value.
Aquaponics and Veganism
Can aquaponics be vegan-friendly? Explore the ethical considerations of this farming method.
Aquaponics and Paleo Diet
Discover how aquaponic produce can fit into a Paleo diet, offering a fresh and organic alternative to store-bought foods.
Aquaponics and Keto Diet
Low-carb, high-nutrient: find out how aquaponic produce can enhance a Keto diet.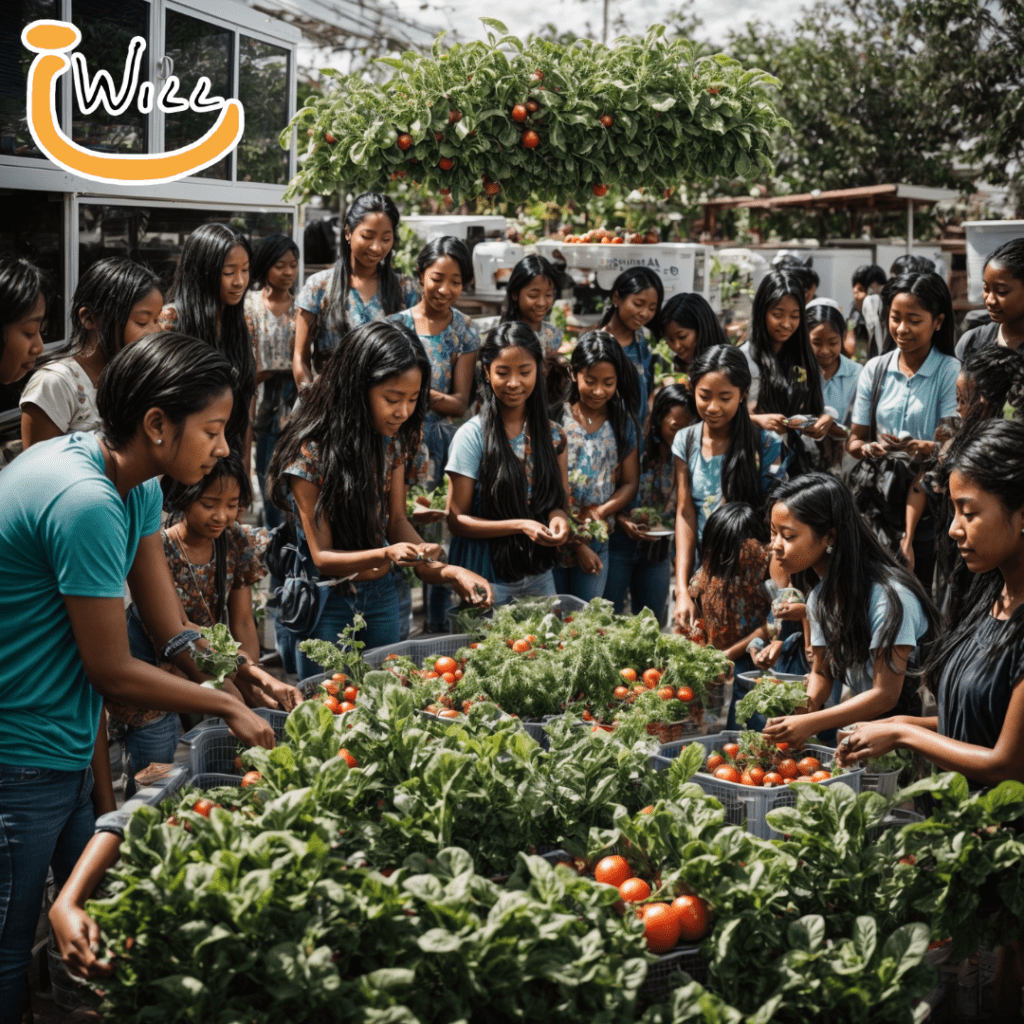 FAQs
What is the initial cost of setting up an aquaponic system?
The initial cost of setting up an aquaponic system can vary widely depending on the scale and complexity of the setup. A basic DIY system for home use can be set up for as little as $200 to $500. However, commercial systems with advanced features can cost upwards of $10,000 or more.
How do I choose the right fish for my system?
Choosing the right fish for your aquaponic system depends on several factors, including your climate, the size of your system, and your dietary preferences. Common choices include tilapia, catfish, and trout. It's essential to consult with experts or do thorough research to make an informed decision.
Can I grow root vegetables in an aquaponic system?
Yes, you can grow root vegetables like carrots, beets, and radishes in an aquaponic system, but they require a specific type of grow bed filled with a suitable growing medium like perlite or coconut coir. These vegetables may also require a longer growth period compared to leafy greens.
Is aquaponic farming organic?
Aquaponic farming is generally considered organic since it doesn't use synthetic fertilizers or pesticides. However, the organic status may vary depending on the fish feed used and other factors. It's best to check local regulations if you're planning to sell your produce as organic.
How do I maintain water quality in my system?
Maintaining water quality is crucial for the health of both the fish and plants in your aquaponic system. Regularly test the water for pH levels, ammonia, nitrites, and nitrates. Adjustments can be made using natural methods like adding calcium carbonate to raise pH or using organic matter to lower it.
What are the environmental benefits of aquaponics?
Aquaponics offers several environmental benefits, including water conservation, reduced use of synthetic fertilizers and pesticides, and a lower carbon footprint compared to traditional farming methods. It's a sustainable option that aligns well with eco-friendly practices.
By answering these frequently asked questions, we hope to have cleared up some of the common queries about aquaponics. This innovative method of farming holds the promise of revolutionizing how we think about food production and nutrition.
Conclusion: The Future of Food is Medicine, Powered by Aquaponics
In the journey to improve human health, the role of a healthy diet cannot be overstated. Aquaponics presents a revolutionary approach that not only addresses the pressing issues in the food industry but also offers a sustainable pathway to nutritious food. By creating a closed-loop system that mimics natural ecosystems, aquaponics minimizes the environmental impact of food production, making it a viable and eco-friendly alternative.
One of the most alarming concerns in today's food industry is the presence of heavy metals in our food supply. Aquaponics offers a solution by providing a controlled environment that significantly reduces the risk of such contamination. This is a game-changer for public health, as heavy metals are known to contribute to chronic diseases, including cardiovascular disease.
Moreover, the nutrient-rich produce grown through aquaponics can play a vital role in combating chronic diseases that plague our society. A diet rich in fruits and vegetables is a cornerstone for preventing a myriad of health issues, from cardiovascular disease to other chronic conditions. Aquaponics produce not only meets but often exceeds the nutritional quality of traditionally grown food, making it a superior choice for a healthy diet.
The environmental impact of food production is another critical issue that aquaponics addresses effectively. Traditional agriculture often involves practices that are detrimental to the environment, such as excessive water usage and soil degradation. Aquaponics, on the other hand, is a water-efficient method that promotes sustainable farming, thereby contributing positively to public health by reducing the environmental burden.
In conclusion, aquaponics stands at the intersection of human health, environmental sustainability, and the food industry. It offers a holistic approach to food production, providing a pathway to nutritious food while minimizing environmental impact and reducing the risks of heavy metals and chronic diseases. As we move forward in our collective quest for better public health, aquaponics serves as a beacon, illuminating how food can indeed be the best medicine.
The I Will Projects, a 501(c)3 organization serving communities since 2014, believes in multiple solutions to address global challenges. Our IFIZ education programs focus on general aquaponics, growing microgreens and sprouts, and insect farming. These programs empower communities by expanding knowledge, developing collaboration, and advocating for sustainable innovation. Our aim is to contribute to a regenerative food system, ensuring access to healthy food and recognizing food as medicine. Click Here to Learn More.
About

The I Will Projects

Our mission is to empower communities through education, collaboration and sustainable innovation. We strive for equity and inclusivity in all partnerships, grounded in our shared belief in the inherent value of every individual.