"Hydroponics teaches us that nature is adaptable and resilient, and so are we."
– Unknown
Tweet
Are you passionate about supporting local farmers, promoting sustainable food practices, and building a stronger sense of community? If so, starting a food cooperative might be the perfect venture for you! In this comprehensive guide, we will walk you through the process of establishing a food cooperative right in your own neighborhood. From understanding the concept of a food cooperative to gathering a committed group of like-minded individuals, securing funding, and creating a thriving cooperative, we've got you covered. Get ready to embark on an exciting journey that not only enhances access to fresh, healthy food options but also fosters cooperation, shared resources, and a vibrant local economy. Let's dive in and discover how you can bring a food cooperative to life in your neighborhood!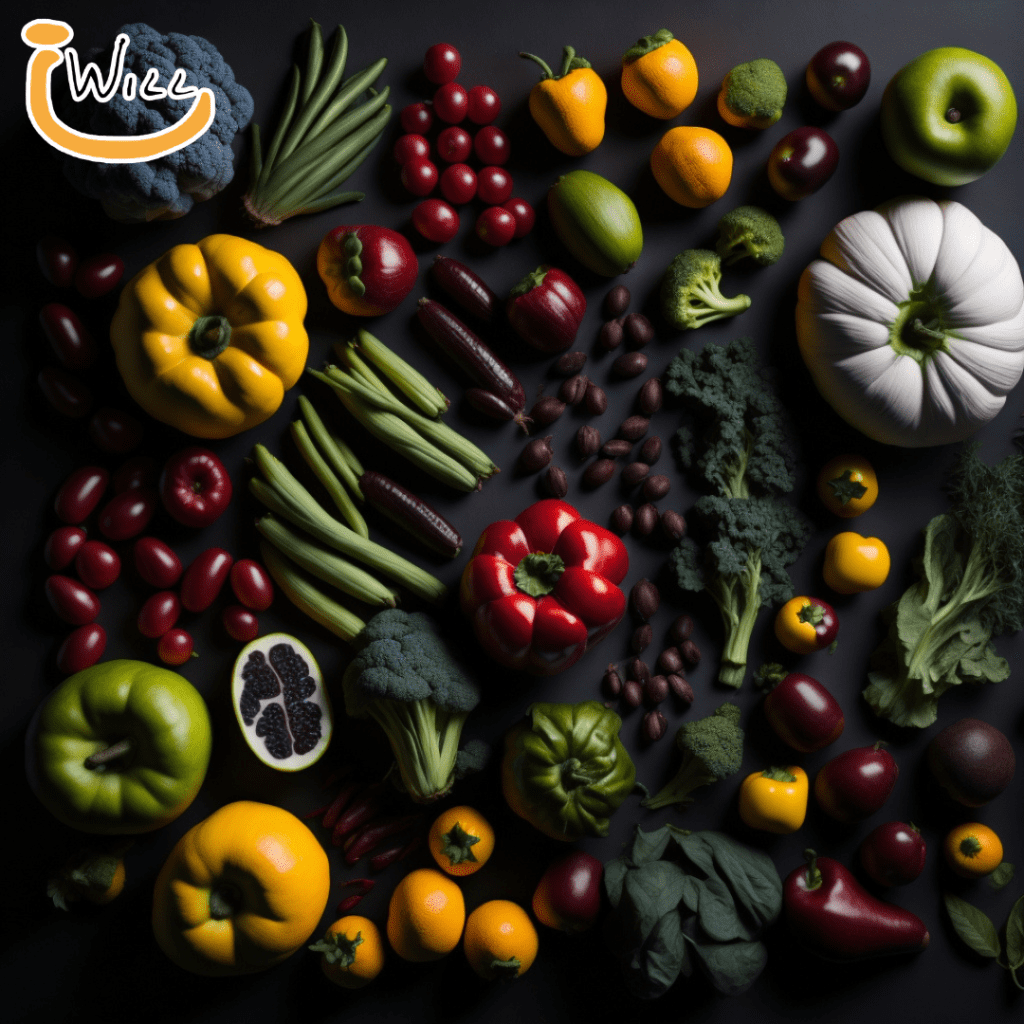 Understand the Concept of a Food Cooperative
A food cooperative, or food co-op, is a unique grocery store operated by its members. These members are typically local residents who want to support their community's access to healthy, sustainable, and affordable food. Key principles of a food cooperative include member-ownership and democratic governance. Members pay fees and enjoy benefits like voting rights and discounts.
Food cooperatives prioritize providing high-quality, locally sourced, and organic food. They work directly with local farmers and suppliers, promoting transparency and supporting sustainable agriculture. Affordability is also crucial, achieved through cutting out middlemen and offering discounts, making healthy food accessible to more people.
Community building is a significant aspect of food cooperatives. They foster a sense of belonging and shared values through events, workshops, and outreach programs. By creating spaces for member engagement and food education, co-ops strengthen community ties and promote cooperation.
Food cooperatives differ from traditional grocery stores. They prioritize member needs, reflect their values in products and services, and emphasize democracy, sustainability, and local sourcing. Being member-owned, co-ops are accountable to their members, fostering a community-oriented decision-making process.
In summary, food cooperatives are member-owned grocery stores that prioritize sustainable, affordable, and locally sourced food. They build communities, support transparency, and promote an inclusive, ethical food system.
Research the Demand and Feasibility
Food cooperatives have gained popularity as community-driven initiatives that prioritize sustainable and locally sourced food options while fostering ownership and community engagement. This section guides you through researching the demand and feasibility of starting a food cooperative in your neighborhood, helping determine if it's a viable venture.
Conducting Market Research: To assess demand, analyze the demographics, lifestyle preferences, and shopping habits of your neighborhood residents. Determine if a significant portion of the population aligns with cooperative values. Use surveys to gauge interest, collecting data on current shopping habits, preferences, and willingness to participate. Evaluate existing grocery stores, identifying competition, strengths, weaknesses, pricing, product selection, and community involvement.
Financial Viability: Assess financial feasibility by determining start-up costs for securing a location, obtaining licenses and permits, purchasing equipment, and setting up initial inventory. Seek funding options like loans, grants, or community fundraising. Estimate ongoing expenses such as rent, utilities, payroll, inventory management, marketing, and maintenance. Create a comprehensive financial projection to ensure sufficient revenue generation and profitability. Analyze pricing structure, considering member discounts, bulk buying benefits, and affordability for the community.
Building Community Support: A successful food cooperative relies on community participation. Organize public meetings, workshops, or events to raise awareness and gather feedback. Collaborate with local organizations, farmers, and advocates to build partnerships and a support network. Develop a membership plan with incentives to encourage community participation, highlighting ownership benefits. Establish relationships with local suppliers to ensure a consistent supply of high-quality products while supporting local businesses.
Researching demand and feasibility is a critical first step in establishing a successful food cooperative. By understanding the cooperative concept, conducting market research, assessing financial viability, and building community support, you can determine if a food cooperative is a suitable venture for your neighborhood.
Form a Core Group
Starting a food cooperative in your neighborhood requires forming a core group of dedicated individuals who share a common interest in food, sustainability, and community development. Reach out to friends, neighbors, and local organizations to gather a diverse group with different skills and perspectives.
Hold meetings to establish the cooperative's objectives, values, and principles. Ensure alignment and a shared vision, such as providing access to healthy food, supporting local producers, and promoting sustainability.
Assign specific roles based on individual strengths and interests, covering tasks like membership recruitment, supplier relationships, finances, events, and administration.
Create a comprehensive plan with manageable tasks, deadlines, and clear communication channels. Regularly review and update the plan as you progress.
Seek guidance, training, and resources from local organizations, cooperative networks, and government agencies that support community initiatives.
Engage the community through meetings, events, workshops, and various communication platforms to raise awareness and gather feedback.
Encourage open dialogue, collaboration, and shared decision-making within the core group. Regular meetings foster trust and ensure everyone has a voice in shaping the cooperative.
Forming a core group is the essential first step to establish a food cooperative. With a committed and diverse team, you can overcome challenges and create a cooperative that meets the community's needs while contributing to sustainability and inclusivity.
Develop a Business Plan
Starting a food cooperative in your neighborhood is an exciting opportunity that benefits the community and offers a unique business venture. Here's a concise business plan to help you kickstart your cooperative:
Conduct thorough market research to understand your neighborhood's demographics, competition, and demand for locally sourced food.
Define your cooperative's mission, vision, and values to align with community preferences and promote sustainable, healthy options.
Develop a membership structure that encourages active participation and engagement, offering various benefits and fostering a sense of community.
Establish relationships with local farmers, producers, and suppliers who share your vision for quality, locally sourced products.
Invest in a user-friendly digital platform for convenient browsing and ordering, and implement a feedback system for member input.
Create a comprehensive marketing strategy that leverages online and offline channels to engage with your target audience.
Prioritize sustainability and social responsibility in all aspects of your cooperative's operations, including eco-friendly practices and community initiatives.
By following these steps, you can create a successful food cooperative that meets the needs of your neighborhood and provides a platform for local, sustainable food options.
Secure Funding
Securing funding for your neighborhood is crucial for creating a sustainable and inclusive community. To do so, develop a comprehensive business plan that highlights the cooperative's goals, financial projections, and its potential social and economic impact.
Seek local grants, subsidies, and funding programs that support sustainable agriculture, food security, or community development. Engage with local government agencies, foundations, and community organizations to explore potential funding opportunities.
Harness community support through awareness campaigns, resident engagement, and fundraising events. Consider launching a crowdfunding campaign to involve individuals passionate about local food systems.
Approach local banks, credit unions, or impact investment firms that prioritize supporting community-driven initiatives. Develop a strong pitch emphasizing the cooperative's social and economic benefits to secure loans or investment.
Form partnerships with organizations aligned with the cooperative's mission, such as local farmers, food suppliers, or nonprofits. These partnerships enhance credibility and demonstrate a comprehensive approach to food security and sustainability.
Explore government programs, economic development initiatives, or cooperative support organizations that offer technical assistance, training, or grants tailored for cooperative startups.
Present a well-researched and compelling case for your food cooperative, emphasizing its potential to address food insecurity, strengthen the local economy, and foster community resilience. With determination and a solid plan, you can create a thriving cooperative that benefits your neighborhood and the broader community.
Recruit Members
Recruiting members for your food cooperative is a crucial step towards its success. To attract a dedicated community of members, it's essential to develop a membership structure and benefits package that appeals to individuals interested in supporting and participating in the cooperative. Here are some strategies to consider:
First, determine the type of membership structure that aligns with your cooperative's goals and legal requirements. Options may include individual memberships, household memberships, or even business or organizational memberships. Tailor the structure to the needs and preferences of your target audience.
Create a compelling benefits package that entices potential members to join. Highlight advantages such as member discounts, exclusive access to local and organic products, and the opportunity to support sustainable and ethical food production. Emphasize the cooperative's values, such as community engagement, fair trade practices, and environmental sustainability, as attractive selling points.
Offer special discounts and promotions exclusively for cooperative members. Collaborate with local farmers, producers, and suppliers to negotiate favorable pricing for members. These discounts can serve as incentives for potential members, showcasing the financial benefits of cooperative participation.
Grant members voting rights to influence the cooperative's decision-making process. This empowers them to have a say in matters such as product selection, pricing, and cooperative policies. Emphasize the democratic nature of the cooperative, highlighting that each member has an equal voice and can help shape its direction.
Provide engaging opportunities for members to actively participate in the cooperative's activities. This can include volunteer opportunities, organizing events, or serving on committees. Actively engaged members are more likely to feel a sense of ownership and pride, fostering a strong community bond.
Offer educational programs and workshops to members on topics such as sustainable farming practices, healthy cooking, or understanding food labels. By providing valuable knowledge and skills, you enhance the overall membership experience and strengthen the cooperative's mission.
Engage in community outreach efforts to raise awareness about the cooperative and attract potential members. Attend local events, host information sessions, and collaborate with community organizations that align with your cooperative's values. Actively participating in the neighborhood helps build relationships and generate interest in your cooperative.
Remember to clearly communicate the benefits of becoming a member through promotional materials, website content, and social media platforms. Utilize various channels, including traditional advertising, social media, and local community boards, to reach a broader audience.
By developing an attractive membership structure and benefits package, you can create a thriving food cooperative that not only offers quality products but also fosters a sense of community ownership and empowerment.
Set Up Operational Systems
Starting a food cooperative in your neighborhood is an exciting and rewarding endeavor that can have a positive impact on the community. Establishing operational systems is a crucial step towards ensuring the smooth functioning and long-term success of the cooperative.
Here are some key considerations and steps to help you set up operational systems for your food cooperative:
Vision and Goals: Begin by defining the vision and goals of your food cooperative. Determine the purpose of the cooperative, such as promoting local and sustainable food, supporting small-scale farmers, or providing affordable and healthy food options to the community. Clarifying your objectives will guide your operational decisions.
Legal Structure: Choose an appropriate legal structure for your cooperative, such as a cooperative corporation or a nonprofit organization. Consult with legal professionals familiar with cooperative law to ensure compliance with local regulations and to establish the necessary legal framework.
Governance: Develop a governance structure for your cooperative. This includes defining the roles and responsibilities of the board of directors, creating bylaws that outline decision-making processes, and establishing member participation mechanisms, such as general assemblies and committees.
Membership and Equity: Determine the criteria for membership and the process for joining the cooperative. Decide on the membership fees, if any, and consider whether to issue equity shares to members to provide them with ownership and a voice in decision-making.
Financial Management: Establish financial systems to manage the cooperative's resources. This includes setting up accounting procedures, creating a budget, and implementing financial controls to ensure transparency and accountability. Consider using specialized software or hiring professionals to assist with financial management.
Procurement and Inventory: Develop systems for sourcing products from local farmers, distributors, or other suppliers. Determine how to maintain a diverse and high-quality product range that aligns with the cooperative's values. Implement inventory management tools to track stock levels, expiration dates, and product turnover.
Operations and Logistics: Plan the day-to-day operations of the cooperative, including opening hours, staffing requirements, and member responsibilities. Create efficient processes for receiving, storing, and handling products, as well as for packaging, labeling, and pricing items.
Marketing and Promotion: Implement marketing strategies to attract new members and customers. Utilize various channels, such as social media, local advertising, and community partnerships, to raise awareness about the cooperative and its unique offerings. Highlight the cooperative's values, sustainability practices, and community impact to differentiate it from conventional food retailers.
Continuous Improvement: Regularly evaluate the cooperative's performance and seek feedback from members and customers to identify areas for improvement. Adapt and refine operational systems based on feedback and changing needs of the community. Foster a culture of continuous learning and innovation within the cooperative.
Remember that starting a food cooperative requires dedication, collaboration, and ongoing effort. Engage with other cooperatives, seek guidance from experienced individuals or organizations, and learn from existing cooperative models to increase your chances of success. By setting up robust operational systems, your food cooperative can become a thriving hub that promotes local food systems, supports community well-being, and fosters sustainable practices.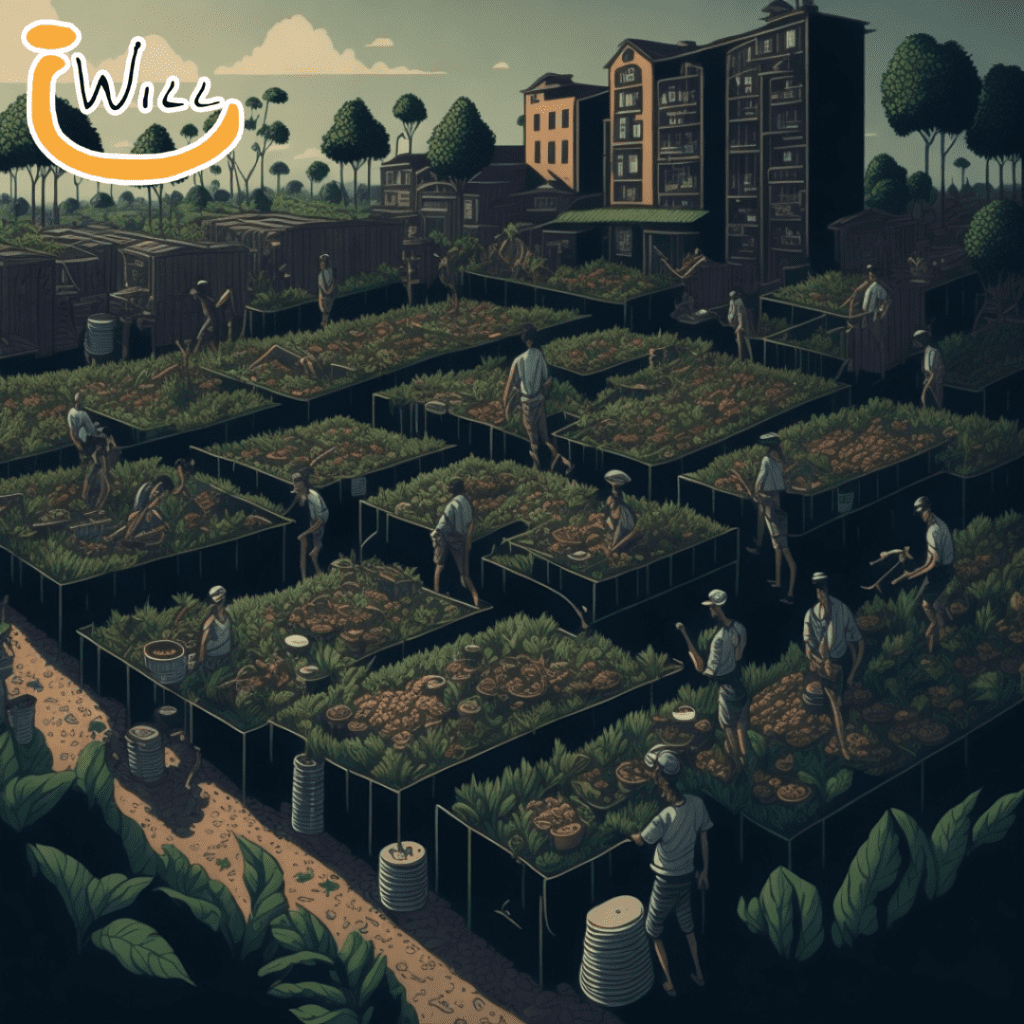 Continuously Evaluate and Adapt
One of the keys to the success of your food cooperative is to continuously evaluate and adapt your approach as you progress. This dynamic process ensures that you can meet the evolving needs and preferences of your community while building a sustainable and thriving cooperative.
A crucial aspect of this evaluation and adaptation is conducting a thorough community needs assessment. Understand what types of food products and services are in demand, any dietary preferences or restrictions, and potential barriers to access. Regularly revisit this assessment to track changing trends and preferences.
In addition to understanding the community's needs, evaluating and adapting the cooperative's structure is vital. Consider elements such as membership requirements, decision-making processes, and profit-sharing models. Solicit feedback from members and the community to gauge satisfaction and identify areas for improvement. This ongoing evaluation ensures that the cooperative remains aligned with the evolving goals and values of your community.
Continuously assessing the products you offer is essential to meet the changing demands of your customers. Stay updated on food trends, dietary preferences, and sustainability practices. Regularly review your pricing strategy to ensure it remains competitive and accessible to your target market. Consider implementing member discounts or special promotions to encourage loyalty and increase community engagement.
Establishing strong relationships with local farmers, producers, and distributors is crucial for a food cooperative. Continuously evaluate the quality, affordability, and availability of their products. Regularly communicate with them to understand their challenges and explore collaborative solutions. Engage in ongoing dialogue to negotiate favorable terms and secure a consistent supply of fresh and locally sourced products.
Regularly seek feedback through surveys, suggestion boxes, or online platforms to understand their experience and suggestions for improvement. Act on this feedback to enhance customer satisfaction and community involvement.
Efficiency in operations is crucial for the long-term sustainability of a food cooperative. Continuously evaluate your operational processes to improve efficiency and reduce waste. Monitor inventory levels, track sales data, and assess customer preferences to streamline your purchasing and stocking practices. Implement technological solutions such as inventory management systems and point-of-sale software to optimize operations. Regularly assess energy consumption and waste management practices to minimize your cooperative's environmental impact.
Financial sustainability is a key consideration for any cooperative. Continuously monitor the financial health of your cooperative. Regularly review your budget, cash flow, and profitability to ensure long-term viability. Seek professional advice when needed and explore opportunities for funding or grants that support community-oriented initiatives. Evaluate pricing structures, cost-saving measures, and revenue-generating strategies to maintain a financially sustainable cooperative.
Adaptation is an ongoing process that requires flexibility and responsiveness to the changing needs of your neighborhood. By continuously evaluating and adapting your food cooperative, you can create a resilient and thriving community-centered organization that fosters local food systems, promotes sustainability, and enhances the well-being of your neighborhood.
Advocate for Food Justice
Advocating for food justice through your food cooperative is crucial. Use the cooperative as a platform to address food insecurity, promote fair trade, and support local food access programs. Raise awareness about food injustice, collaborate with local organizations, support ethical farmers, advocate for policy change, develop outreach programs, and engage in food policy councils. By actively advocating for food justice, you contribute to a more equitable and resilient food system in your community.
Celebrate Milestones and Successes
Celebrating milestones and successes in a cooperative is crucial for fostering community spirit, motivation, and recognition. By acknowledging achievements and collective efforts, cooperatives strengthen their sense of belonging and inspire continued engagement. These celebrations also create a culture of recognition, boost morale, enhance cooperation, and provide an opportunity for members to bond. Utilizing events, recognition programs, and digital platforms, cooperatives can ensure members feel valued, motivated, and connected, leading to long-term success.
Conclusion
Starting a food cooperative in your neighborhood can empower communities, promote local sustainability, and improve access to healthy food. It requires collaboration, engagement, and a commitment to shared values. While challenges may arise, the benefits of a cooperative model, including a more equitable economy and increased community resilience, make it a worthwhile endeavor. By starting a food cooperative, you can contribute to positive change in the food system and create a more sustainable future for all.
The I Will Projects, a 501(c)3 organization serving communities since 2014, believes in multiple solutions to address global challenges. Our IFIZ education programs focus on general aquaponics, growing microgreens and sprouts, and insect farming. These programs empower communities by expanding knowledge, developing collaboration, and advocating for sustainable innovation. Our aim is to contribute to a regenerative food system, ensuring access to healthy food and recognizing food as medicine. Click Here to Learn More.
References:
www.shareable.net/how-to-start-a-grocery-co-op/
ncbaclusa.coop/blog/co-op-101-how-to-start-a-co-op/
extension.umaine.edu/publications/4300e/
www.healthyfoodaccess.org/launch-a-business-models-grocery-stores-coops
About

The I Will Projects

Our mission is to empower communities through education, collaboration and sustainable innovation. We strive for equity and inclusivity in all partnerships, grounded in our shared belief in the inherent value of every individual.