"Hydroponics teaches us that we have the power to shape the conditions in which plants grow, empowering us to feed the world sustainably." – Unknown
Tweet
Traditional farming practices have long relied on the age-old combination of soil, sunlight, and water to nurture crops and sustain our growing global population. However, as technology continues to reshape various aspects of our lives, it should come as no surprise that agriculture is also undergoing a transformation. In recent years, a remarkable alternative to traditional soil-based farming has been gaining significant momentum: hydroponics. The earliest examples of hydroponics date back to the Hanging Gardens of Babylon and the Floating Gardens of China. Humans used these techniques thousands of years ago. Although the general theory behind hydroponics remains the same, modern technology has enabled us to grow plants faster, stronger, and healthier.
Growing plants without soil is quickly gaining recognition as a viable solution to many of the challenges faced by modern agriculture. In this blog post, we will delve into the rise of hydroponics in farming, exploring its principles, benefits, and the innovative techniques that make it a promising avenue for sustainable food production.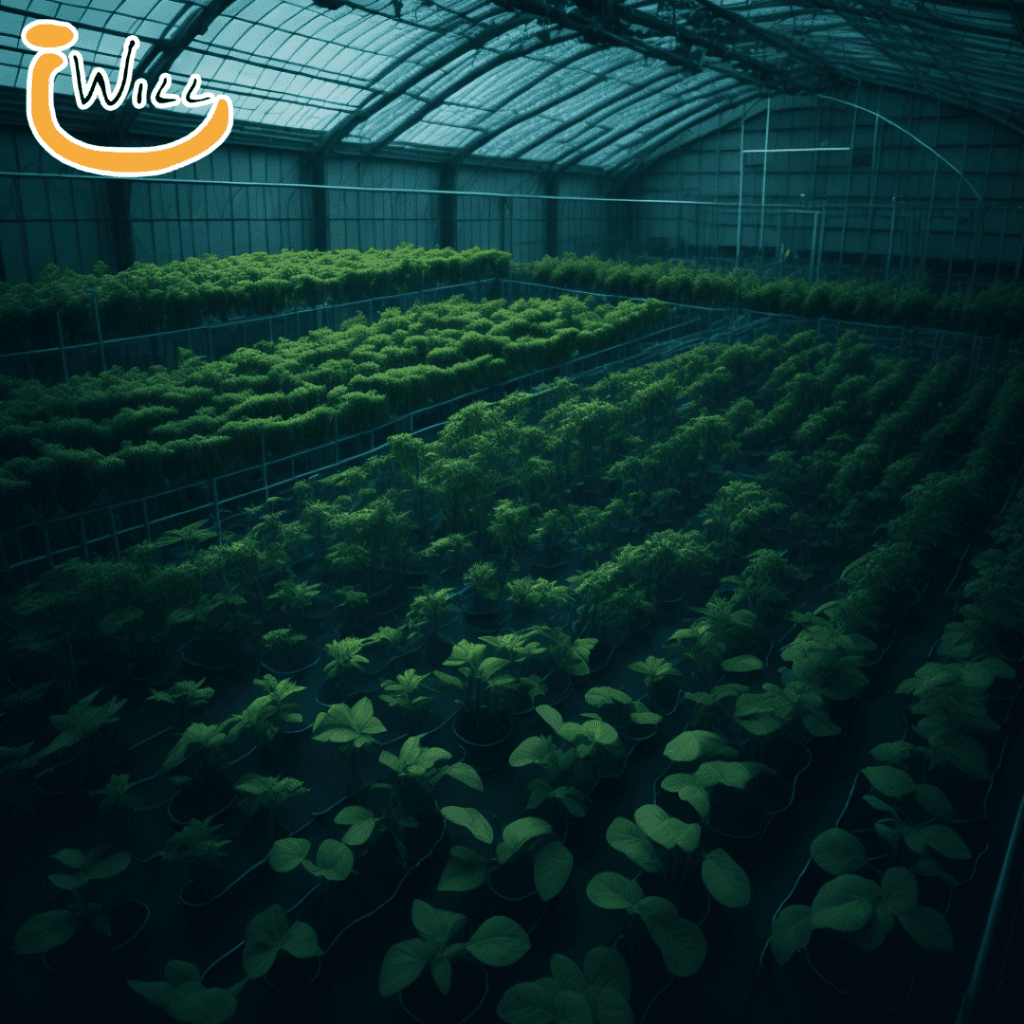 The Need for Alternative Farming Methods
In the face of growing population demands, climate change, and limited arable land, traditional farming methods are encountering numerous challenges. It is becoming increasingly crucial to explore alternative farming methods that can maximize resource utilization, enhance productivity, and minimize environmental impact. Among these innovative approaches, hydroponics has emerged as a popular solution in the 21st century, recognized as a sustainable and efficient cultivation technique.
Scarce Arable Land:
The availability of fertile land is dwindling as urbanization and infrastructure development expand. Conventional agriculture relies heavily on vast areas of arable land, which is becoming scarce. Hydroponics presents an attractive alternative, as it enables cultivation in controlled environments and does not require soil. By utilizing vertical farming systems or repurposing non-agricultural spaces, hydroponics allows maximum production without relying on traditional land resources.
Water Scarcity:
Water scarcity is a global concern that traditional farming methods exacerbate. Conventional agriculture consumes significant amounts of water, leading to increased strain on freshwater supplies. Hydroponics employs recirculating systems that utilize up to 90% less water compared to traditional soil-based farming. The closed-loop hydroponic systems enable the recycling and efficient use of water, making it an environmentally responsible solution in water-scarce regions.
Climate Change and Unpredictable Weather Patterns:
The adverse effects of climate change, including extreme weather events, droughts, and floods, pose significant risks to conventional farming. Soil-based agriculture is highly susceptible to these unpredictable weather patterns, leading to crop loss and reduced yields. Hydroponics, with its controlled environment, offers a shield against these challenges. By cultivating plants in a protected indoor environment, hydroponic systems provide stable and optimal conditions, mitigating the impact of climate change and safeguarding crop production.
Chemical Dependency and Environmental Concerns:
Conventional agriculture often relies on chemical fertilizers, pesticides, and herbicides to enhance crop growth and protect against pests. However, these substances can have detrimental effects on soil health, water quality, and human health. Hydroponics, on the other hand, offers a more sustainable approach. By requiring added, precise nutrients directly to the flowing water and plants, hydroponic systems minimize chemical use and reduce the risk of groundwater contamination. This eco-friendly aspect of hydroponics aligns with the growing consumer demand for pesticide-free and organic produce.
The need for alternative farming methods has never been more evident. Hydroponics, with its soil-less cultivation, resource efficiency, and climate resilience, has emerged as a frontrunner in revolutionizing the agricultural landscape. By addressing the challenges of limited arable land, water scarcity, climate change, and chemical dependency, hydroponics offers a sustainable and scalable solution for modern farming. Embracing this innovative technique will not only ensure food security but also contribute to a more environmentally conscious and resilient agricultural future.
How Hydroponics Works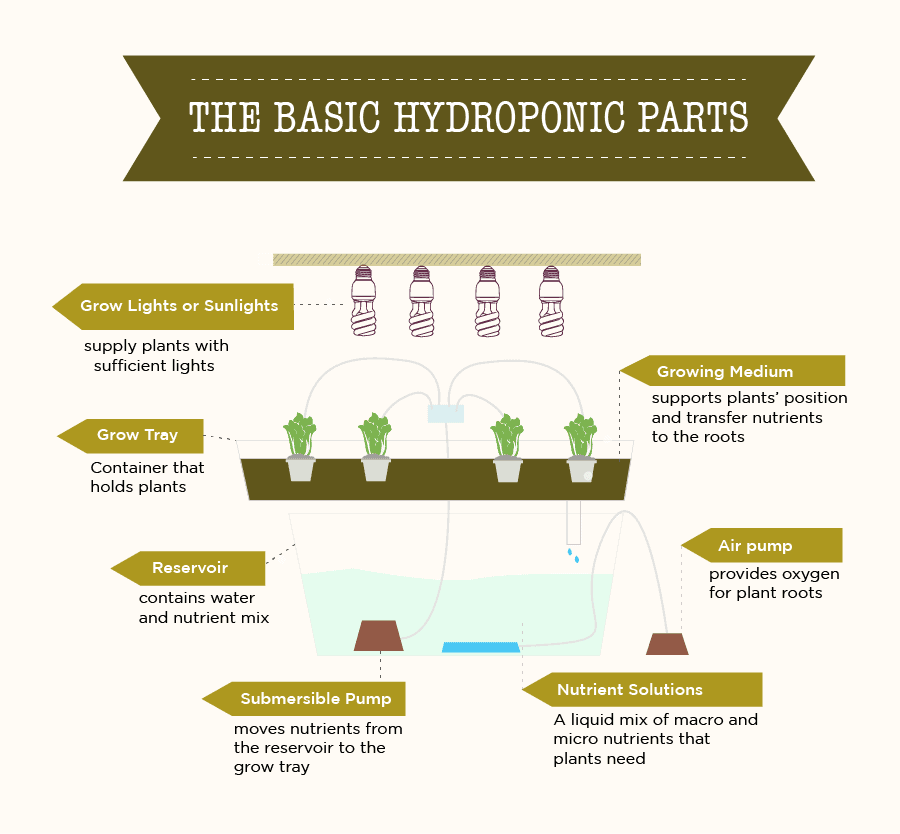 Hydroponics is a method of growing plants without soil, where plants are instead grown in a nutrient-rich water solution. This technique allows for precise control over the plant's environment, leading to faster growth rates and increased crop yields.
Instead of soil, hydroponics uses a growing medium to support the plants' roots. The growing medium retains moisture and provides stability for the plants. Some common growing mediums include perlite, rockwool, coconut coir, vermiculite, and clay pellets.

Plants in hydroponics receive essential nutrients directly from a water-based solution. The nutrient solution contains a balanced mix of nutrients, including macronutrients (such as nitrogen, phosphorus, and potassium) and micronutrients (such as iron, zinc, and magnesium). The solution is usually pH-balanced to ensure optimal nutrient uptake.
The nutrient solution is delivered to the plant roots through various hydroponic systems. These systems include deep water culture (DWC), nutrient film technique (NFT), ebb and flow (flood and drain), drip system, and aeroponics. Each system has its unique way of providing the nutrient solution to the plants' roots, ensuring they receive the necessary nourishment.
Hydroponic systems require careful monitoring of environmental factors such as temperature, humidity, pH levels, and nutrient concentrations. Automated systems with sensors can help maintain optimal conditions, and adjustments can be made as needed to ensure plants receive the right balance of nutrients and environmental conditions for optimal growth.
Since plants in hydroponics are usually grown indoors or in controlled environments, artificial lighting systems, such as LED or fluorescent lights, are used to provide the necessary light energy for photosynthesis. The light spectrum and intensity can be adjusted to suit the specific needs of the plants being grown.
Hydroponics offers several advantages over traditional soil-based agriculture, including water efficiency, reduced reliance on pesticides, efficient space utilization, and year-round crop production. It has become a popular method for growing a wide variety of crops, ranging from leafy greens and herbs to fruits and vegetables.
Advantages of Hydroponics
Hydroponics, provides several advantages compared to traditional soil-based agriculture.
Water efficiency is a significant advantage of hydroponics. It utilizes only 10% to 20% of the water used in soil-based farming by recirculating water within the system. This makes hydroponics particularly sustainable in water-scarce regions.
Another advantage is enhanced plant growth. In hydroponic systems, plants receive direct access to all necessary nutrients through a nutrient-rich water solution. This promotes faster growth and higher yields while eliminating challenges associated with soil-borne diseases and pests. Hydroponics allows for faster harvest cycles compared to traditional farming. With better control over growth conditions, plants in hydroponic systems generally experience accelerated growth, leading to more frequent harvests and increased overall productivity.
Hydroponics excels in space efficiency, allowing implementation in various settings, including urban areas and regions with limited land availability. By utilizing vertical space effectively, plants can be densely packed in a soilless medium. Vertical farming systems, such as vertical towers, maximize production per square foot by enabling high plant densities.
Precise control over environmental factors is facilitated by hydroponics. This includes temperature, humidity, light, and nutrient levels. By minimizing the impact of external factors on plant growth, hydroponics ensures consistent crop quality and higher yields. Year-round cultivation becomes possible, independent of weather conditions and seasonal variations.
Chemical use can be reduced in hydroponic systems. The controlled environment and closed system significantly lower the risk of pest infestations, thereby reducing the need for pesticides and herbicides. Furthermore, careful monitoring of nutrient levels enables optimization of the nutrient solution, minimizing excess fertilizer use.
Consistent crop quality is another advantage of hydroponics. By eliminating soil variations, hydroponics ensures consistent nutritional value and quality in crops. This is particularly beneficial for commercial growers striving to meet specific market demands and deliver a uniform product.
Hydroponics aligns with sustainable agriculture practices. It reduces water usage, minimizes chemical inputs, and promotes efficient resource utilization. The controlled environment of hydroponics reduces the need for land clearance and minimizes soil erosion.
In conclusion, hydroponics offers numerous advantages that make it an attractive option for modern agriculture. These advantages encompass water efficiency, enhanced plant growth, space efficiency, controlled environment, reduced chemical use, faster harvest cycles, consistent quality, and sustainable agricultural practices.
Disadvantages of Hydroponics
There are some notable drawbacks to growing plants hydroponically. One disadvantage is the higher initial setup costs compared to traditional soil-based farming, of the same size. Acquiring or constructing a suitable system, installing lighting, pumps, nutrient solutions, and monitoring equipment can be expensive.
Successful hydroponic farming requires a good understanding of plant nutrition, water chemistry, and environmental management. Novice growers may face challenges in maintaining optimal conditions for plant growth.
Hydroponics heavily relies on technology and electricity. Monitoring and controlling factors like temperature, humidity, nutrient levels, and lighting are crucial, and any power disruption or equipment failure can harm the crops. Artificial lighting to compensate for inadequate sunlight increases energy consumption.
Hydroponic systems are susceptible to technical issues and failures. Malfunctions in pumps, timers, or sensors can disrupt nutrient delivery and harm plants. The risk of diseases or pests spreading rapidly is higher than in traditional farming, affecting crop yield and profitability.
Certain crops may be more challenging to cultivate in hydroponics due to deep root systems or specific soil requirements, limiting crop diversity.
Hydroponic plants depend entirely on nutrient solutions, and maintaining the right balance is crucial. Errors in mixing or administering the solutions can harm the crops. The use of synthetic nutrient solutions raises concerns about long-term environmental impact and sustainability. Advancements in technology and knowledge continue to address these drawbacks, improving the system's efficiency and sustainability.
Different Hydroponic Systems
Hydroponic systems can be designed in a variety of ways. Here are some popular examples:
Deep Water Culture (DWC): Simple and effective, plants are suspended above nutrient-rich water with their roots submerged and oxygen supplied through air stones or diffusers.

Nutrient Film Technique (NFT): Nutrient solution flows in a shallow film over sloping trays or gutters, allowing plant roots to absorb the necessary nutrients and water.

Ebb and Flow (Flood and Drain): Periodic flooding and draining of plant roots in a tray or container filled with a growing medium, using a pump and drain system.

Aeroponics: Plants are suspended, and their roots are misted with a nutrient-rich solution, providing excellent nutrient absorption and water efficiency.

Drip System: Timer-controlled pumps deliver a slow drip of nutrient solution directly to plant roots through emitters or micro-tubing.

Wick System: Nutrient solution is transported from a reservoir to plant roots through a wick, which acts as a capillary for the plants to draw up as needed.

Vertical Systems: Plants are arranged vertically, utilizing space efficiently and enabling higher plant densities, with techniques like NFT or DWC.
The I Will Projects is using hydroponics and aquaculture (raising decorative or edible fish in tanks) to create an aquaponics system! The fish waste serves as nutrients for the hydroponically grown plants, while the plants filter and clean the water for the fish.
These examples represent the diversity of hydroponic systems, and variations can be customized based on factors such as space availability, desired plant density, plant type, budget and personal preferences.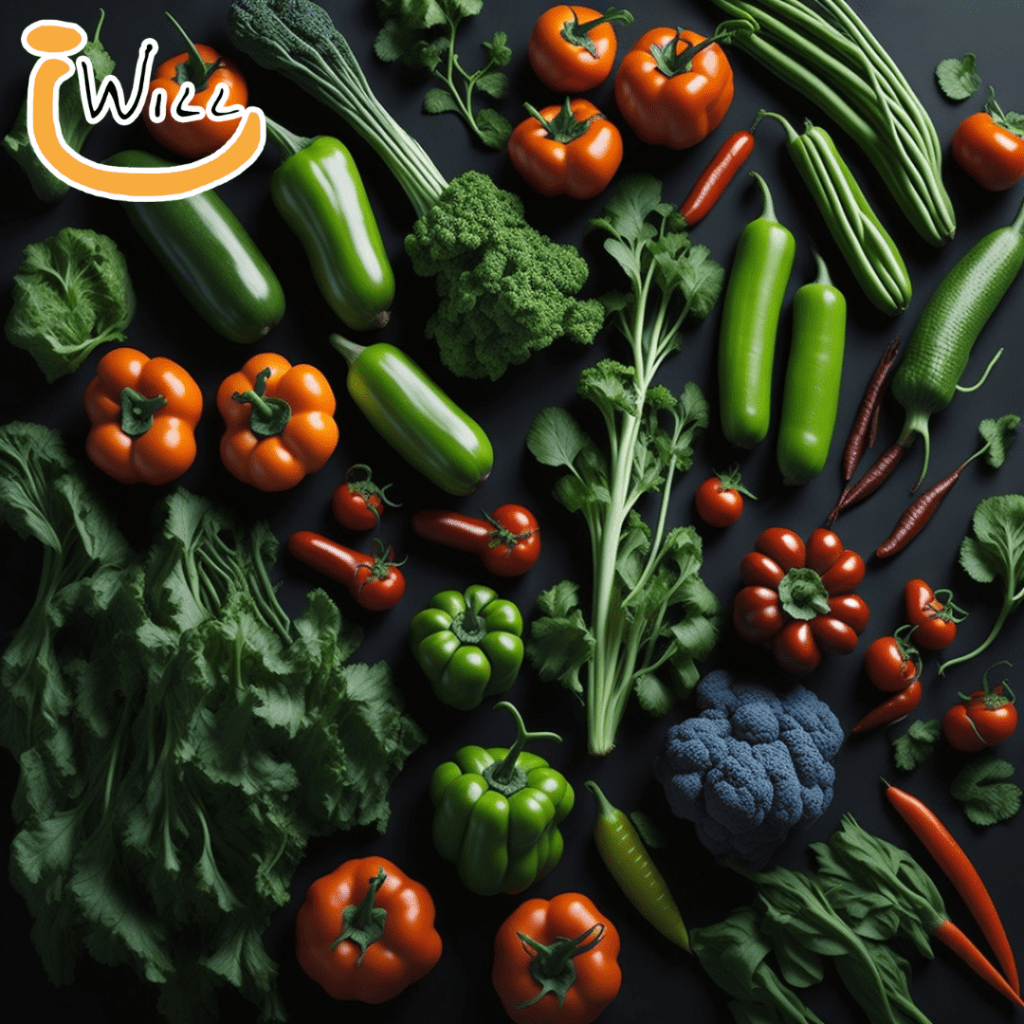 Commercial Applications and Success Stories
Hydroponics has gained attention for its commercial applications and success stories. Here are notable examples:
Vertical Farming: Hydroponics is crucial in vertically stacked farming with artificial lighting, enabling year-round cultivation in urban areas. AeroFarms in Newark, Jew Jersey, US and Plenty in California, US demonstrate high crop yields and efficient resource use.

Greenhouse Cultivation: Hydroponics optimizes plant growth in controlled environments, ensuring year-round production, disease prevention, and higher yields. Philips Horticulture LEDs collaborated with Sundrop Farms in Australia, leading to increased crop production.

Commercial Herb and Leafy Green Production: Hydroponics suits fast-growing herbs and greens. Gotham Greens headquartered in the Brooklyn borough of New York City, and FreshBox Farms in Massachusetts use hydroponics for local distribution of fresh, pesticide-free produce.

High-Value Crop Cultivation: Hydroponics excels in growing high-value crops like strawberries, microgreens, and specialty herbs. BrightFarms is an American indoor farming company headquartered in Irvington, New York. It grows and supplies non-GMO, pesticide-free produce and specializes in vine-ripened tomatoes, greens, and herbs for local supermarkets.

Research and Education: Hydroponics aids in research and provides education on plant biology, nutrient uptake, and crop growth effects. Universities like the University of Arizona's Controlled Environment Agriculture Center employ hydroponics for experiments and sustainable agriculture techniques. Santa Fe Community College offers a fantastic degree program in Controlled Environment Agriculture (CEA) in their School of Trades, Advanced Technology and Sustainability.

Urban Farming and Community Gardens: Hydroponics drives urban farming initiatives in areas with limited farmable, open land. Converting unused spaces into hydroponic farms promotes local food production, security, and community engagement. The Green Bronx Machine integrates hydroponics into school curricula for nutrition and sustainable agriculture education.
These examples highlight hydroponics' diverse commercial applications, potential to transform food production, enhance resource efficiency, and promote sustainable agriculture.
Overcoming Challenges
Hydroponics offers advantages such as efficient resource utilization, controlled environments, and year-round production. However, it comes with various challenges.
Proper nutrient management is crucial for plant growth in hydroponics. Regular monitoring and adjustment of the nutrient solution are essential. Conducting water and nutrient solution testing, using high-quality nutrient solutions formulated for hydroponic systems, and implementing automated nutrient dosing systems are effective approaches.
Maintaining the pH level within the optimal range is important for nutrient availability. Regular pH monitoring of the nutrient solution and adjusting it using appropriate solutions or stabilizers are effective strategies. pH buffering media like crushed coral or limestone can also aid in stabilizing pH.
Disease and pest control pose significant challenges. Implementing strict hygiene practices, including regular equipment and system sanitization, is crucial to prevent the introduction and spread of pathogens. Utilizing beneficial insects and monitoring plants for signs of disease or pests are effective control measures.
Optimal environmental conditions, including temperature, humidity, and light levels, are critical for hydroponic success. Environmental control systems such as fans, ventilation, heaters, or cooling devices help regulate temperature and humidity. Installing proper lighting systems and using shading or light-diffusing materials prevent heat or light stress.
Efficient water management is vital to prevent issues like overwatering, root rot, or nutrient imbalances. Implementing a drainage system, monitoring soil moisture levels using meters or sensors, and considering recirculating systems that collect and filter runoff water are effective water management practices.
Proper system design and maintenance greatly impact performance. Ensuring adequate spacing between plants, regular cleaning and maintenance to prevent clogging or algae growth, and staying updated on best practices and new techniques are important aspects.
By addressing these challenges and implementing appropriate strategies, productivity and success in hydroponics can be enhanced.
Future Prospects
Hydroponics holds significant promise for the future of agriculture. Some of the future prospects of hydroponics include increased food production, water conservation, year-round cultivation, sustainable agriculture, urban agriculture, controlled environment agriculture, reduced chemical usage, and the integration of technology.
Hydroponics allows for high-density cultivation, enabling more plants to be grown in a smaller space compared to traditional soil-based farming. This vertical farming approach contributes to increased food production, offering a potential solution for feeding the growing global population.
Water scarcity is a pressing issue in many parts of the world, and hydroponics offers a more efficient use of water compared to conventional farming methods. The closed-loop systems in hydroponics recycle and recirculate water, reducing water consumption by up to 90% compared to traditional agriculture.
Hydroponic systems can be set up indoors or in controlled environments, enabling year-round cultivation regardless of external climate conditions. This provides opportunities for consistent food production, crop diversification, and reduced dependence on seasonal variations.
Hydroponics has the potential to reduce the environmental impact of agriculture. By eliminating the need for soil, it reduces soil erosion and degradation. Additionally, hydroponic systems can be integrated with renewable energy sources, such as solar power, to reduce dependence on fossil fuel generated energy.
With the global trend of urbanization, hydroponics offers the opportunity to bring farming closer to urban areas. Vertical farms and rooftop gardens can utilize unused urban spaces for agricultural production, reducing the distance food travels from farm to table and promoting local food production.
Hydroponics is well-suited for controlled environment agriculture, where variables such as temperature, humidity, and lighting can be precisely regulated. This enables optimal plant growth and crop customization, including the ability to grow specialty crops and medicinal plants with specific environmental requirements.
In hydroponics, the nutrient solutions can be carefully balanced to meet the exact needs of the plants. This reduces the reliance on chemical fertilizers and pesticides, promoting more sustainable and eco-friendly agricultural practices.
The future of hydroponics is closely linked with advancements in technology. Automation, robotics, and artificial intelligence can be integrated into hydroponic systems to monitor and optimize plant growth, nutrient delivery, and environmental conditions. This integration can lead to increased efficiency, productivity, and cost-effectiveness.
Overall, the future prospects of hydroponics are promising, with potential benefits in terms of food security, water conservation, sustainability, and urban agriculture. As technology continues to advance and awareness of the importance of sustainable food production grows, hydroponics is likely to play a significant role in shaping the future of agriculture.
Hydroponics is revolutionizing the way farming and food production can be successful. With its ability to grow plants without soil, this innovative system is making agriculture more efficient, sustainable, and adaptable to various environments. Hydroponics offers numerous advantages, such as water conservation, increased crop yields, and year-round production. It also mitigates the challenges associated with traditional farming, such as soil degradation, limited arable land, and unpredictable weather conditions.
The rise of hydroponics is not only transforming large-scale commercial farming but also opening doors for urban agriculture and home gardening. Its controlled environment and minimal space requirements make it ideal for urban settings, allowing people to cultivate fresh produce even in the midst of concrete jungles. Hydroponics also offers educational opportunities, teaching students and communities about the importance of sustainable agriculture and nutrition.
While there are challenges to overcome, such as initial setup costs and technical expertise, the potential benefits of hydroponics far outweigh the obstacles.
Hydroponics holds the promise of feeding a portion of the growing global population sustainably, reducing the strain on land and water resources. By implementing this soil-less farming technique, we can create a more resilient and secure food system that is less vulnerable to climate change and environmental disruptions. Additionally, hydroponics can contribute to localized food production, reducing reliance on long-distance transportation and its associated carbon emissions. It is clear that hydroponics will play a vital role in shaping the agricultural landscape. The I Will Projects embraces this technology and is working to explore its potential in Colorado and beyond. The goal is to move towards a greener, more sustainable future where fresh, nutritious food is readily available for all. It is time to embrace the power of hydroponics and unlock the limitless possibilities it offers for a thriving and resilient food production system.
The I Will Projects, a 501(c)3 organization serving communities since 2014, believes in multiple solutions to address global challenges. Our IFIZ education programs focus on general aquaponics, growing microgreens and sprouts, and insect farming. These programs empower communities by expanding knowledge, developing collaboration, and advocating for sustainable innovation. Our aim is to contribute to a regenerative food system, ensuring access to healthy food and recognizing food as medicine. Click Here to Learn More.
References:
psci.princeton.edu/tips/2020/11/9/the-future-of-farming-hydroponics
businesswales.gov.wales/farmingconnect/news-and-events/technical-articles/growing-without-soil-overview-hydroponics
extension.umn.edu/how/small-scale-hydroponics
theconversation.com/how-urban-farmers-are-learning-to-grow-food-without-soil-or-natural-light-88720
www.nosoilsolutions.com/7-different-hydroponic-grow-mediums/
www.trees.com/gardening-and-landscaping/hydroponic-systems
www.sfcc.edu/programs/controlled-environment-agriculture/
About

The I Will Projects

Our mission is to empower communities through education, collaboration and sustainable innovation. We strive for equity and inclusivity in all partnerships, grounded in our shared belief in the inherent value of every individual.