"Without food, man can live at most a few weeks; without it, all other components of social justice are meaningless." – Norman Borlaug
Tweet
Millions of people still suffer from hunger despite the world's abundance of food. This reality has given rise to a powerful movement advocating for food justice, aiming to provide equitable access to nutritious and affordable food for all. Food justice goes beyond immediate hunger relief and tackles the underlying causes of food insecurity, such as poverty, discrimination, and unequal resource distribution. By addressing these complex factors, the movement seeks to build a more sustainable and fair food system.
In this blog post, we will dive into the diverse aspects of the food justice movement. We will explore the challenges faced by marginalized communities, the innovative solutions being implemented, and the collective efforts to transform global food systems. By highlighting the stories of individuals and organizations driving this movement, we hope to inspire action and raise awareness about the urgent need for food justice. Every human being should have the right to safe, nutritious, and culturally appropriate food, regardless of their socioeconomic status or location.
Join us on this journey as we uncover the heart of the food justice movement. Together, we can understand its challenges, celebrate its successes, and work towards a more equitable food system. Let us explore the transformative power of food justice and strive for a world where access to food is a fundamental human right.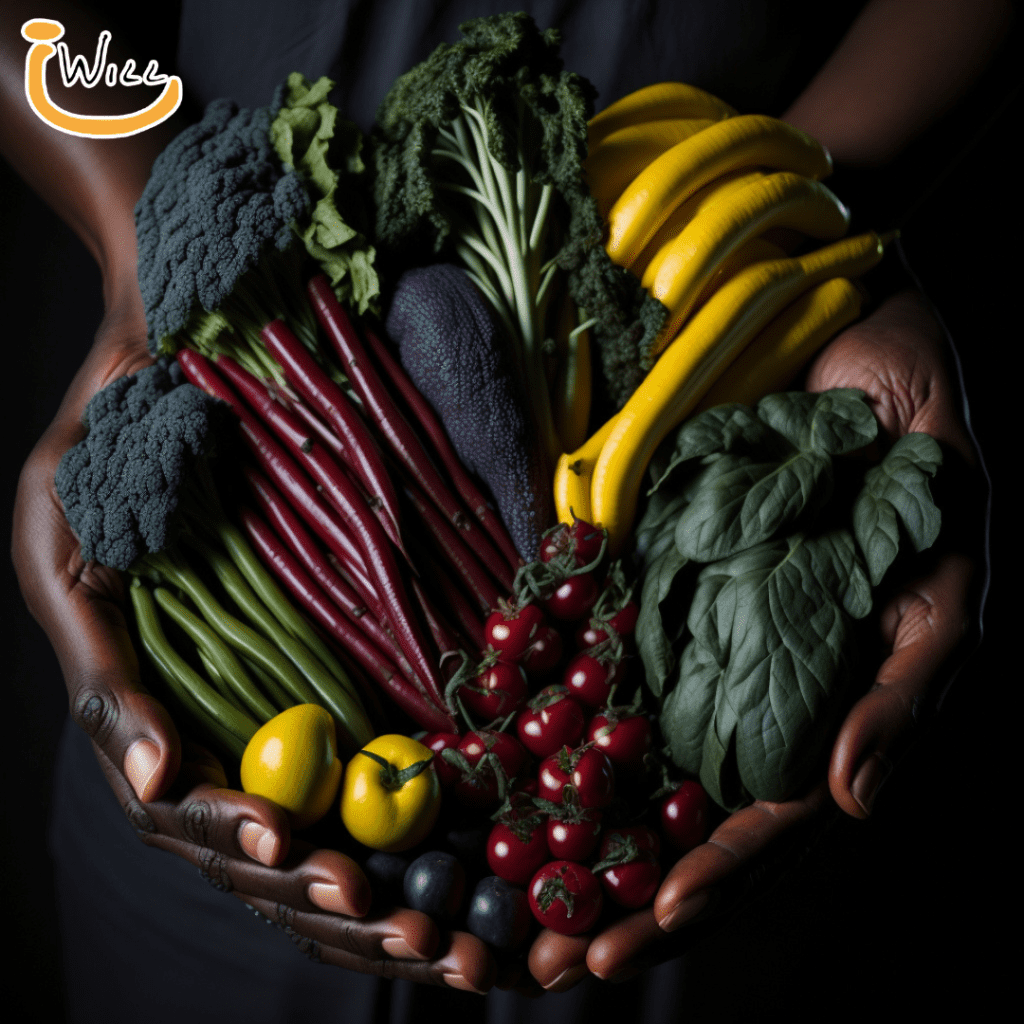 Historical Context
The food justice movement emerged to address social, economic, and environmental inequalities within the food system, including food insecurity, limited access to nutritious food, exploitation of agricultural workers, and the harmful effects of industrial agriculture. It has its roots in earlier social justice movements like the Civil Rights Movement and the Environmental Justice Movement, which focused on racial disparities in food access and the negative impacts of industrial agriculture on community health.
During the 1990s and early 2000s, grassroots organizations and community-based initiatives gained momentum in the food justice movement. They advocated for policies and practices that promote food sovereignty, sustainability, and social justice, utilizing strategies like urban farming, community gardens, farmers' markets, and local food networks. The term "food justice" gained prominence in the early 2000s, with organizations like the Community Food Security Coalition (CFSC) playing a significant role in popularizing it.
The food justice movement expanded its focus over time to include farmworker rights, fair trade, food waste reduction, and the impact of climate change on food systems. It also recognized its intersectionality with other social justice movements such as feminism, anti-racism, and indigenous rights. Recent years have seen increased visibility and influence for the movement, with growing public awareness of global food system challenges. Movements advocating for a $15 minimum wage, food labeling and transparency, and school food programs have all contributed to the broader food justice movement.
Overall, the food justice movement has deep historical roots in social justice struggles and ongoing efforts to transform the food system for equity, sustainability, and community well-being. By addressing issues of food access, environmental sustainability, and social inequalities, the movement continues to inspire change at various levels, aiming for a more just and equitable food system for all.
The Impact of Industrialized Agriculture
Industrialized agriculture's impact on food injustice is a critical issue that warrants examination. It prioritizes high yields, efficiency, and profit, but has far-reaching consequences for food access, affordability, and quality. While it meets global food demands, it exacerbates social, economic, and environmental inequalities.
Industrial farming contributes to food injustice by consolidating and centralizing agricultural production. Small-scale farmers are pushed out due to the economies of scale and technological advancements of industrial operations. This leads to the loss of family farms, economic disparities, and limited choices for consumers.
Moreover, industrialized agriculture worsens food insecurity and unequal access to nutritious food. Monocultures prioritize cash crops for global markets, neglecting diverse local varieties. Chemical inputs harm human health and the environment, disproportionately affecting vulnerable populations.
Exploitation of agricultural workers is another aspect of food injustice tied to industrialized agriculture. Cheap labor from marginalized communities faces precarious conditions, low wages, and lack of social protections. This perpetuates social and economic inequalities.
Additionally, industrialized agriculture's environmental impacts contribute to food injustice. Monocultures, deforestation, excessive water use, and pollution degrade ecosystems, deplete resources, and exacerbate climate change, disproportionately affecting marginalized communities.
To address this food injustice, systemic changes and a shift to sustainable and equitable food systems are necessary. Promoting agroecological practices, supporting fair trade and worker rights, investing in diversified food systems, and empowering small-scale farmers can help reduce food injustice and foster a just and sustainable food future.
Environmental Concerns
Conventional farming heavily depends on synthetic fertilizers, pesticides, and herbicides to maximize crop production, but these practices have negative ecological impacts. Synthetic fertilizers can pollute water bodies and harm aquatic life. Pesticides and herbicides can contaminate soil, air, and water, posing risks to human health and biodiversity.
The extensive use of chemicals in conventional farming also leads to biodiversity loss. Pesticides and herbicides affect non-target organisms, disrupting ecological balances and the food chain.
Conventional farming relies on monoculture, which reduces agrodiversity and makes crops susceptible to pests, diseases, and climate change. It often requires deforestation, leading to habitat destruction and impacting marginalized communities.
Additionally, conventional farming contributes to greenhouse gas emissions. Deforestation releases carbon dioxide, and synthetic fertilizers contribute to nitrous oxide emissions. Fossil fuel use in machinery and transportation adds to the carbon footprint.
These ecological consequences disproportionately affect marginalized communities. Indigenous peoples, small-scale farmers, and rural communities depend on local ecosystems for their livelihoods. Environmental degradation directly affects their food security, cultural heritage, and economic well-being.
Marginalized communities face limited access to resources and information for sustainable farming practices, perpetuating environmental injustice.
To address these issues, sustainable and regenerative practices like organic farming, agroforestry, crop rotation, and integrated pest management should be emphasized. Supporting marginalized communities through resources, education, and policy changes is crucial for achieving environmental justice and sustainable farming.
In conclusion, conventional farming has significant ecological consequences, particularly for marginalized communities. Transitioning to sustainable practices and ensuring equitable access to resources is vital to address environmental concerns and promote a just and sustainable food system.
Access to Nutritious Food
Access to nutritious food is crucial for public health and well-being, playing a significant role in promoting healthy lifestyles, preventing diet-related diseases, and reducing health disparities. However, many communities, especially low-income areas, suffer from an unequal distribution of healthy and affordable food options.
Residents in low-income neighborhoods face barriers when accessing nutritious food. The scarcity of grocery stores offering fresh produce, whole grains, and lean proteins is a primary challenge. Instead, these areas are filled with convenience stores, fast-food restaurants, and corner shops that primarily sell processed foods high in sugar, sodium, and unhealthy fats. This lack of access to fresh, healthy ingredients limits individuals and families from making nutritious choices and maintaining a balanced diet.
Limited availability of grocery stores in low-income areas is due to market forces and economic considerations. Grocers hesitate to establish stores in these neighborhoods due to low profitability and high operational costs. This lack of economic incentives creates food deserts, severely limiting affordable, nutritious food access.
Systemic issues such as structural inequality and discriminatory practices also contribute to the unequal distribution of healthy food options. Historical redlining, where neighborhoods were denied financial and investment opportunities based on race or socioeconomic factors, perpetuates inequalities and concentrates poverty in specific areas. Consequently, low-income communities, often comprising marginalized populations, bear the burden of limited access to nutritious food.
Unequal food access leads to several consequences. It hampers individuals' ability to maintain healthy diets and worsens health disparities. Residents in low-income areas experience higher rates of diet-related diseases like obesity, diabetes, and cardiovascular conditions. These health disparities contribute to the cycle of poverty as health issues hinder work and lead to significant medical expenses.
Addressing the unequal distribution of healthy, affordable food options requires a multifaceted approach involving policymakers, community organizations, and stakeholders. Strategies include incentivizing grocery stores to open or expand in underserved areas, supporting community gardens and farmers' markets, and implementing mobile markets or food delivery services. Educational programs are crucial in empowering individuals with knowledge about nutrition, cooking skills, and budgeting to make healthier food choices.
Efforts to promote food justice and equitable access to nutritious food should involve advocating for policy changes at local, state, and national levels. This includes zoning regulations supporting the establishment of grocery stores in underserved areas, tax incentives for businesses offering healthy food options, and strategies addressing broader social determinants of health such as poverty and discrimination.
In conclusion, addressing the unequal distribution of healthy, affordable food options in low-income areas is crucial for promoting public health, reducing health disparities, and fostering social equity. By recognizing systemic factors contributing to food deserts and implementing comprehensive solutions, we can work towards a society where everyone has access to the nutritious food necessary for a healthy and fulfilling life.
Food Deserts and their Consequences
Food deserts are geographic areas with limited access to affordable and nutritious food, lacking grocery stores, farmers markets, and fresh produce sources. The consequences of living in food deserts are numerous and significant.
Nutritional deficiencies: Limited access to fresh produce and nutritious food can lead to poor dietary choices and deficiencies in essential nutrients, resulting in diet-related diseases like obesity, diabetes, and cardiovascular conditions.

Health disparities: Food deserts disproportionately affect low-income communities and marginalized populations, exacerbating existing health inequalities and increasing rates of chronic diseases among vulnerable groups.

Childhood health issues: Children in food deserts are particularly vulnerable, as inadequate nutrition can affect their physical and cognitive development, leading to issues such as childhood obesity, stunted growth, and learning disabilities.

Economic impact: Food deserts hinder economic growth and job opportunities, as the absence of grocery stores and food retailers perpetuates poverty and economic disparities.

Food insecurity: Limited access to nutritious food contributes to higher levels of food insecurity, where individuals and families struggle to obtain enough food to meet their basic needs.

Community well-being: Food deserts can lead to social isolation, decreased social cohesion, and diminished livability of neighborhoods, impacting community well-being and discouraging investment.
Addressing food deserts requires comprehensive strategies involving policymakers, community organizations, and businesses:
Increasing access: Attracting supermarkets, farmers markets, and promoting community gardens or urban farms in underserved areas.

Transportation options: Improving transportation infrastructure to help residents access grocery stores outside their immediate neighborhoods.

Education and outreach: Providing nutrition education, cooking classes, and community outreach programs to raise awareness about the importance of a balanced diet.

Policy interventions: Implementing policies like zoning regulations, tax incentives, or grants to encourage the development of grocery stores and farmers markets. Government support can also subsidize the cost of healthy foods for low-income individuals.
By addressing food deserts, communities can promote health equity, improve well-being, and foster sustainable neighborhoods.
Racial and Social Justice
Food justice encompasses the belief that everyone deserves access to nutritious, affordable, culturally appropriate, and sustainably produced food. However, marginalized communities face barriers in accessing healthy food due to racial, socioeconomic, and cultural factors. Communities of color, such as African Americans, Indigenous peoples, and Hispanic/Latinx communities, have historically experienced systemic racism and discriminatory policies that limit their access to adequate food resources. Redlining practices have resulted in limited grocery store options and the proliferation of food deserts, perpetuating poor nutrition and health disparities. Racial discrimination also persists within the food system, with people of color disproportionately affected by exploitative labor practices.
Socioeconomic disparities create additional obstacles to food justice. Low-income communities often lack affordable grocery stores, farmers markets, and transportation options. Limited access to fresh produce and nutritious food forces individuals to rely on unhealthy options. The high cost of healthy food further exacerbates these disparities. Cultural factors must also be considered in addressing food justice. Food is closely tied to cultural identity, and diverse communities have specific dietary preferences and traditions. Ensuring food justice involves recognizing and respecting these cultural differences and providing access to culturally appropriate foods.
To achieve true food justice, a comprehensive approach is necessary. Policies must address systemic racism, promote equitable access to education, employment, and resources, support sustainable agriculture and local food systems, and involve affected communities in decision-making processes. Collaboration among government agencies, community organizations, farmers, and food retailers is vital in dismantling barriers and creating a just and inclusive food system. By recognizing the intersectionality of food justice with race, class, and other social factors, we can work towards a future where everyone, regardless of their background, has equal access to nutritious and culturally appropriate food.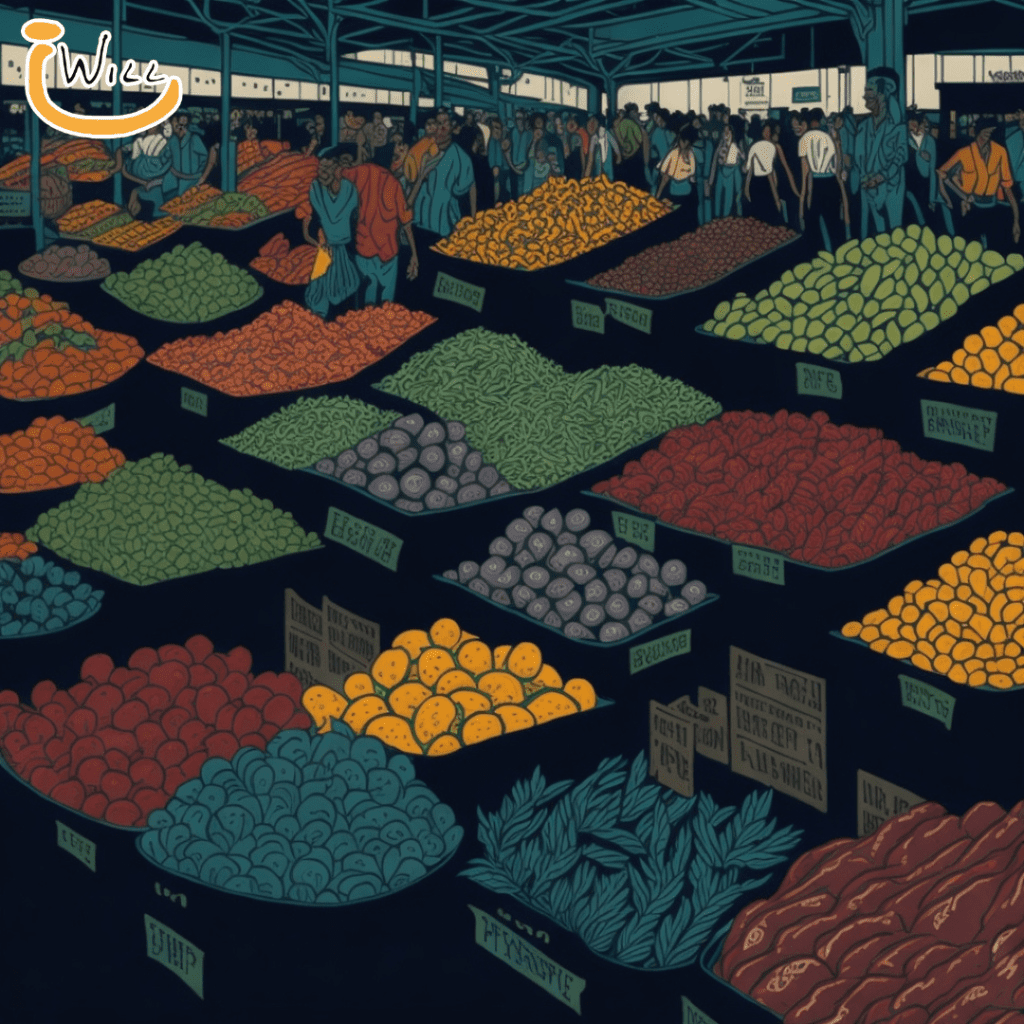 Community-Based Solutions
Community-based solutions are essential for addressing food justice issues, such as unequal access to affordable, healthy food and systemic challenges that perpetuate food insecurity. These solutions focus on grassroots initiatives and community-led efforts to establish sustainable and fair food systems.
At the core of community-based solutions is the recognition that local communities possess valuable knowledge, resources, and agency to address their own food justice concerns. By empowering individuals and communities to find solutions, these initiatives foster self-reliance, resilience, and a sense of ownership.
Key aspects of community-based solutions include community gardens, urban farming projects, farmers' markets, food co-ops, and community-supported agriculture (CSA) programs. These initiatives provide fresh produce, promote sustainable agriculture practices, enhance food security, and create vibrant green spaces. They also facilitate direct relationships between local producers and consumers, ensuring access to fresh, nutritious, and culturally appropriate food while supporting local economies and reducing the carbon footprint associated with long-distance food transportation.
Community-based organizations and nonprofits play a crucial role in coordinating and supporting these initiatives. They provide technical assistance, funding opportunities, and capacity building to local communities. These organizations collaborate with community members, government agencies, and stakeholders to advocate for policy changes that promote food justice, such as supportive zoning regulations, incentives for local food production, and improved food assistance programs.
Education and empowerment are also significant aspects of community-based solutions. These initiatives raise awareness about nutrition, food systems, and food justice issues. Through education and skills training, they empower individuals to make healthier food choices, grow their own food, and advocate for systemic changes. Workshops, cooking classes, and educational campaigns play a crucial role in promoting sustainable behaviors and empowering individuals to shape their food environments.
Community-based solutions recognize the importance of addressing underlying systemic issues, including poverty, racial inequities, and limited access to resources. They strive to promote social and economic justice by engaging in advocacy work, mobilizing community members, and addressing the root causes of food injustice. These initiatives emphasize the need for policy changes, equitable food distribution, and community development strategies that uplift marginalized communities.
Overall, community-based solutions offer a powerful and inclusive approach to addressing food justice issues. By leveraging the knowledge, skills, and resources within local communities, these initiatives create meaningful and sustainable change. They empower individuals, build community resilience, and work towards creating equitable, just, and environmentally sustainable food systems.
Policy and Advocacy
Policy and advocacy are essential for food justice and equitable food systems. Governments and advocacy organizations collaborate to develop and implement policies addressing issues like food insecurity, food deserts, unequal access to nutritious food, and environmental sustainability. Examining their roles helps us understand how they contribute to advancing food justice.
Government policies shape and regulate the food system, influencing production, distribution, and consumption. They can be enacted at various levels, from local to international. Key areas where policies promote food justice include:
Food access and affordability: Policies increase access to affordable, nutritious food in underserved communities through initiatives like farmers' markets, community gardens, healthy food financing, and incentivizing supermarkets in food deserts.

Nutritional standards and labeling: Governments establish guidelines and standards for food products, ensuring health and quality. Policies mandate clear labeling of ingredients, nutritional content, and allergens, empowering consumers to make informed choices.

School food programs: Policies improve food quality in schools, setting nutritional standards and promoting farm-to-school programs. They reduce health disparities and enhance educational outcomes by providing nutritious meals during the school day.

Sustainable agriculture: Policies support environmentally friendly farming practices like organic farming, conservation tillage, and agroecology. They address pesticide regulation, water management, and soil conservation, promoting long-term ecological sustainability.
Advocacy organizations, including nonprofits and grassroots groups, play a vital role in promoting food justice and equitable food systems. They collaborate with governments and communities, advocating for policy changes, raising awareness, and empowering marginalized communities. Here's how they contribute:
Research and education: Organizations conduct research on systemic food system issues, gathering data to support advocacy. They educate the public, policymakers, and stakeholders, raising awareness and promoting understanding.

Community empowerment: Organizations work with communities, especially marginalized groups, amplifying their voices and empowering them to advocate for their rights. They engage communities, organize workshops, and support initiatives promoting food sovereignty, community-led agriculture, and cooperative models for economic empowerment.

Policy advocacy and lobbying: Organizations engage in policy advocacy by lobbying for legislative changes that promote food justice. They collaborate with policymakers, provide expert advice, and propose policy solutions based on research and on-the-ground experiences. They mobilize public support to influence policy decisions.

Partnerships and coalitions: Organizations form partnerships with stakeholders like government agencies, farmers, food retailers, healthcare providers, and social justice organizations. By working together, they leverage their influence and resources to drive systemic change.
Policy and advocacy are crucial for food justice and equitable food systems. By combining government policies with passionate advocacy, meaningful progress can be made in addressing food inequality, improving access to healthy food, and building sustainable and just food systems for all.
Future Prospects: Achieving Food Justice for All
In recent years, food justice has emerged as a critical social and environmental issue, emphasizing the need to address inequalities in the food system. This includes unequal access to nutritious food, exploitation of food industry workers, and environmental impacts of food production and distribution. Achieving food justice requires collective action and transformative changes across sectors. Let's explore the potential for change and the importance of collective action in ensuring food justice for all in the future.
Sustainable Agriculture and Food Production: The future of food justice lies in sustainable agriculture practices prioritizing ecological balance, biodiversity, and soil health. This involves embracing regenerative farming, organic practices, and reducing reliance on harmful chemicals and synthetic inputs. Investing in research and innovation to enhance agricultural efficiency, minimize waste, and develop climate-resilient crops is crucial for long-term food justice goals.
Equitable Access to Nutritious Food: Ensuring affordable, nutritious, and culturally appropriate food for all individuals is fundamental to food justice. Future efforts should focus on tackling food deserts and enhancing food retail infrastructure in underserved communities. Establishing community gardens, farmers' markets, and urban agriculture initiatives can help address these challenges. Technology and innovative distribution models, like online platforms and decentralized food networks, can also improve food access.
Fair Trade and Labor Rights: Addressing systemic inequalities faced by food industry workers is essential for achieving food justice. Promoting fair trade practices, supporting worker cooperatives, and ensuring fair wages, safe working conditions, and workers' rights are crucial steps. Strengthening labor regulations, encouraging unionization, and fostering transparency in supply chains are key aspects of future efforts to promote social justice in the food industry.
Education and Awareness: Collective action must be accompanied by education and awareness campaigns. Educating individuals about sustainable food choices, nutrition, and the social and environmental impacts of the food system empowers consumers to make informed decisions. Promoting food literacy in schools, community centers, and public spaces can create future advocates for food justice.
Policy and Governance: Effective policies and governance structures shape a just and equitable food system. Governments should prioritize food justice in policy agendas, establish regulations promoting sustainable practices, and support initiatives increasing food access for marginalized communities. Collaboration between policymakers, NGOs, farmers, scientists, and other stakeholders is essential for developing comprehensive strategies to address food system challenges.
Global Cooperation: Achieving food justice requires global cooperation. Collaboration is necessary to address food waste, climate change impacts on agriculture, and fair resource distribution. Sharing best practices, knowledge, and resources among countries can accelerate progress towards a just and sustainable food system worldwide.
Achieving food justice for all requires collective action and systemic changes in food production, distribution, and consumption. By promoting sustainable agriculture, equitable access to nutritious food, fair trade and labor practices, education, and robust policy frameworks, we can create a future where everyone has the right to healthy and sustainable food. Collaborative efforts and a shared commitment to food justice will help build an equitable and resilient food system for generations to come.
Conclusion
The urgent need for food justice requires immediate action and collective efforts. The current food system is plagued by disparities and systemic injustices, including unequal access to nutritious food and the exploitation of marginalized communities. To address these issues, the movement for food justice aims to create a more equitable and sustainable food system. It seeks to dismantle barriers to accessing healthy and affordable food, empower marginalized groups, and foster food sovereignty.
Food justice advocates employ various strategies, such as grassroots organizing, community-based agriculture, policy advocacy, and education. These tools challenge the profit-driven model of food production and consumption. It is crucial to recognize the interconnectedness of food justice with broader social justice movements, including racial justice, economic justice, and environmental sustainability. Meaningful change and a more just society can be achieved by understanding and addressing these interconnected struggles.
Achieving food justice requires collaboration among individuals, communities, organizations, and governments. Sustainable solutions must be implemented to ensure access to nutritious food for all and to include everyone in decision-making processes. This requires a shift in values and priorities, prioritizing human well-being and the health of the planet. Let us remain committed to the pursuit of food justice, amplifying the voices of those affected by food insecurity and advocating for policies that prioritize equity and the rights of food producers and consumers. Together, we can create a future where food justice is a fundamental reality for everyone.
The I Will Projects, a 501(c)3 organization serving communities since 2014, believes in multiple solutions to address global challenges. Our IFIZ education programs focus on general aquaponics, growing microgreens and sprouts, and insect farming. These programs empower communities by expanding knowledge, developing collaboration, and advocating for sustainable innovation. Our aim is to contribute to a regenerative food system, ensuring access to healthy food and recognizing food as medicine. Click Here to Learn More.
References:
blogs.newschool.edu/news/2022/01/the-need-for-food-access-security-and-justice/
foodprint.org/issues/food-justice/
www.frontiersin.org/articles/10.3389/fsufs.2023.1066128/full
www.intersectionalenvironmentalist.com/toolkits/reimagining-food-justice-food-sovereignty-toolkit
About

The I Will Projects

Our mission is to empower communities through education, collaboration and sustainable innovation. We strive for equity and inclusivity in all partnerships, grounded in our shared belief in the inherent value of every individual.