"Teaching kids to love vegetables is like planting seeds of health that will bloom throughout their lives." – Unknown
Tweet
Introduction: The Veggie Challenge
Have you been grappling with the age-old challenge of getting your kids to eat enough vegetables? You're not alone. Vegetables, the unsung heroes of nutrition, play a pivotal role in your child's physical growth, mental acuity, and holistic well-being. However, children often turn into masterful diplomats, artfully dodging every green morsel on their plates. If this struggle resonates with you, fear not, for our guide "How to Trick Your Kids Into Eating Their Veggies" is your new ally.
Embark on a journey through this guide, brimming with tactics to transform vegetables into an irresistible venture for your little ones. By introducing a variety of foods and incorporating veggies into their favorite meals, you'll not only tantalize their taste buds but also instill a profound appreciation for a wide variety of flavors. This approach doesn't just ensure they're receiving healthy meals; it fosters a positive, long-lasting relationship with food. So, ready to turn mealtime battles into a peace treaty? Dive right in!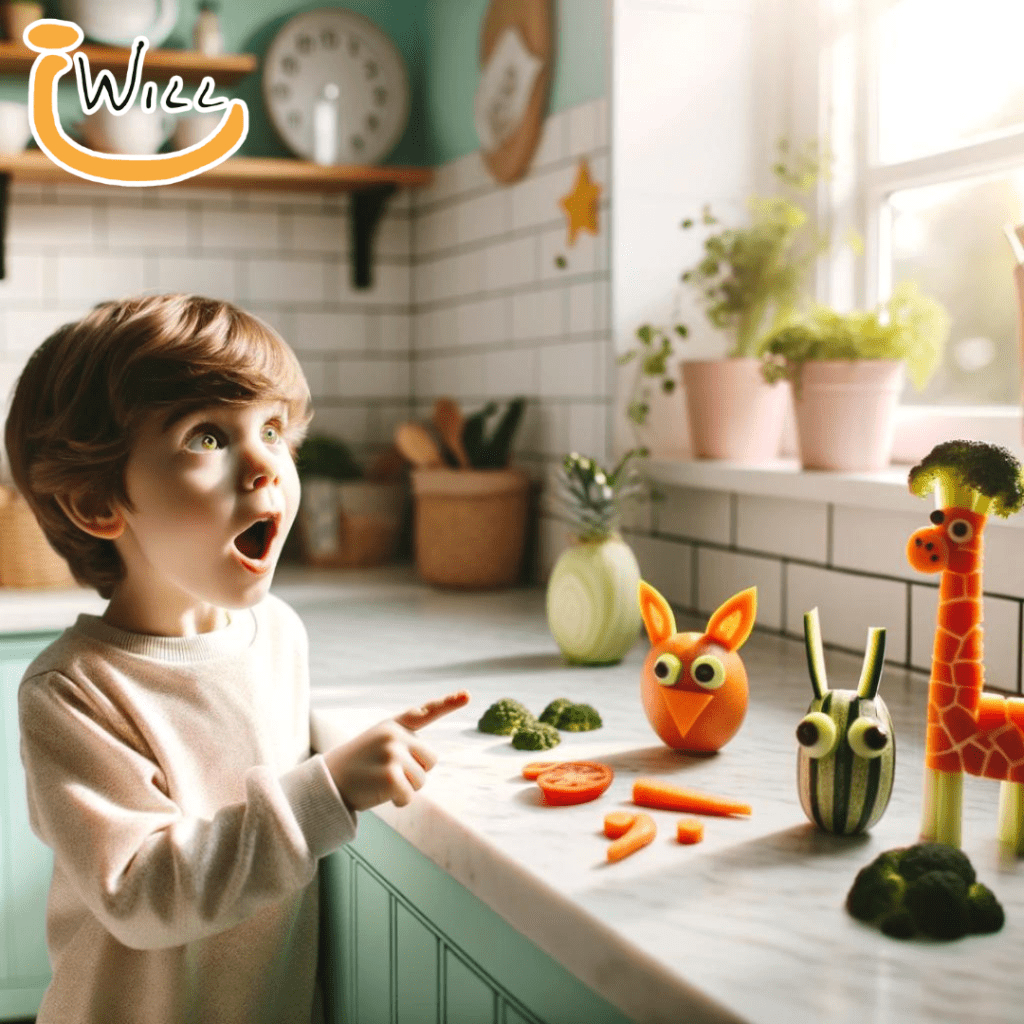 1. Blend Them Into Smoothies
The Magic of Green Smoothies: Smoothies are a parent's secret weapon. By blending vegetables with fruits, you can create a delightful drink that masks the taste of the greens. Start with a base of bananas or berries, add spinach, kale, or even avocado, and blend with some almond milk or yogurt. The result? A nutrient-packed drink that tastes more like a dessert than a health food.
2. Make Veggie-Based Pizzas
A Twist on a Classic Favorite: Pizza is universally loved. Transform this favorite into a veggie-packed delight. Opt for a cauliflower or broccoli crust, use a homemade tomato sauce rich with pureed vegetables, and top with bell peppers, onions, and tomatoes. Engage your kids in the pizza-making process, letting them choose and arrange their toppings.
3. Incorporate Veggies into Desserts
Sweet Veggie Surprises: Desserts can be both tasty and nutritious. Carrot cake, zucchini muffins, and avocado chocolate mousse are just a few examples. By incorporating vegetables into desserts, you're not only adding nutritional value but also introducing your kids to diverse flavors.
4. Create Veggie Art
Edible Masterpieces: Make mealtime a creative endeavor. Use vegetables to craft faces, animals, or landscapes on the plate. This hands-on approach can transform resistance into enthusiasm, as kids get excited about eating their artistic creations.
5. Veggie Dips and Sauces
Dip, Dip, Hooray!: Dips can make all the difference. Prepare homemade dips like beet hummus, spinach and artichoke dip, or a creamy bell pepper sauce. Pair these with raw veggies for a snack or use them as a spread on sandwiches.
6. Grow Your Own Veggies
The Joy of Gardening and Aquaponics: There's a unique charm in consuming what you've nurtured. Whether it's a quaint vegetable patch, a windowsill herb garden, or starting an aquaponics garden, the experience is rewarding. Involve your children in planting seeds, watering them, and observing their growth. Such hands-on activities can cultivate a profound appreciation and intrigue for vegetables and sustainable farming.
7. Veggie-Packed Pasta Dishes
A Pasta Lover's Delight: Pasta dishes offer a versatile platform for introducing vegetables. Spinach and ricotta stuffed shells, roasted vegetable lasagna, or a simple penne with sautéed veggies can become instant family favorites.
8. Introduce Veggie Snacks
Snack Time Reinvented: Snack time is an opportunity. Instead of processed snacks, offer vegetable-based alternatives. Vegetable chips made from sweet potatoes, zucchini, or kale can be both crunchy and satisfying. Roasted chickpeas or edamame provide a protein-packed punch with the added benefits of fiber.
9. Make Veggie-Based Soups
Warm and Nutritious: Soups are comforting and can be a vessel for a variety of vegetables. From a classic minestrone packed with beans and veggies to a creamy butternut squash soup, the options are endless. Pair with a slice of whole grain bread for a hearty meal.
10. Educate and Involve
Knowledge is Power: Take your kids on a culinary journey. Visit local farms, watch documentaries about food, or read books about vegetables. The more they understand the journey of their food from farm to plate, the more they'll appreciate it. Additionally, involve them in meal planning and cooking. This hands-on experience can be both educational and fun.
11. Reinvent Classic Dishes
Old Favorites, New Twists: Children have their favorite dishes. Whether it's mac and cheese, burgers, or tacos, find ways to incorporate vegetables. Add pureed butternut squash to mac and cheese, mix grated veggies into burger patties, or fill tacos with a medley of sautéed vegetables.
12. Set a Veggie Challenge
Friendly Competition: Make eating vegetables a game. Set a weekly challenge where your kids have to try a new vegetable. Maintain a chart and reward them for their adventurous spirit. This can make the experience fun and incentivized.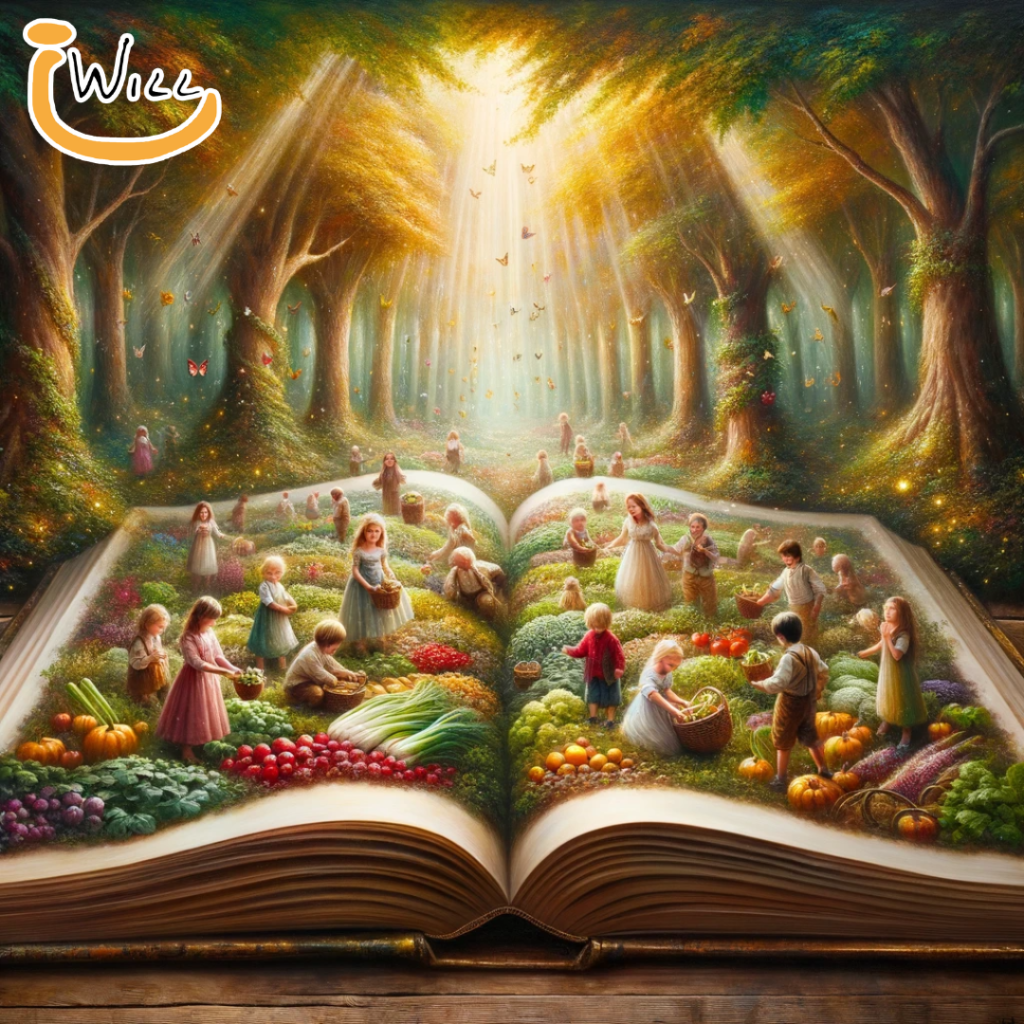 FAQs
Why should I trick my kids into eating vegetables?
While the term "trick" is used lightheartedly, the goal is to make vegetables more appealing to children. Many kids are naturally resistant to trying new foods, especially vegetables. By making veggies fun and tasty, you can ensure your child gets the essential nutrients they need for healthy growth.
Is it ethical to trick my kids this way?
The intention is not to deceive but to introduce vegetables in a fun and palatable manner. It's similar to playing games to make learning more enjoyable. As long as the methods are safe and the child's well-being is prioritized, it's a creative approach to a common parenting challenge.
Will these tricks work for all kids?
Every child is unique. While many of these tricks have proven effective for numerous parents, it's essential to understand your child's preferences and be willing to experiment to find what works best for them.
What if my child still refuses to eat vegetables?
It's essential to be patient and persistent. Kids' tastes can change over time. Continue to introduce vegetables in various ways, and over time, they might develop a liking for them. Also, consider involving them in the cooking process or growing veggies at home to pique their interest.
Are there any vegetables that are more kid-friendly than others?
Some vegetables, like carrots, peas, and sweet potatoes, tend to be more naturally sweet and might be more appealing to kids. However, the trick is in the preparation and presentation. Even traditionally "unliked" veggies like Brussels sprouts can become favorites if prepared in a tasty manner.
How can I ensure the veggies remain nutritious after using these tricks?
Avoid overcooking vegetables, as this can deplete their nutritional value. Steaming, roasting, or sautéing with minimal oil can retain most of the nutrients. Also, avoid adding too much salt, sugar, or unhealthy fats.
Can I apply these tricks to other healthy foods my child might not like?
Absolutely! The principles of making food fun, tasty, and visually appealing can be applied to various foods, not just vegetables.
How can I get my child to eventually eat vegetables without tricks?
As your child becomes accustomed to the taste of vegetables, you can gradually reduce the "tricks" and serve them in more traditional ways. Open conversations about the importance of a balanced diet and the benefits of veggies can also help.
Are there any risks associated with hiding vegetables in foods?
The main concern is if your child has allergies. Always be aware of any food allergies and avoid introducing multiple new foods at once. This way, if an allergic reaction occurs, it's easier to pinpoint the cause.
Do you have any recommendations for picky adult eaters?
Many of the tricks used for kids can be adapted for adults. Experiment with different cooking methods, seasonings, and presentations. Remember, it's never too late to develop a love for vegetables!
Conclusion: Embrace the Veggie Journey
Guiding children through a universe abundant in vegetables is an adventure that demands imagination, endurance, and resilience. "How to Trick Your Kids Into Eating Their Veggies" doesn't necessarily mean deceit; rather, it's about integrating their favorite foods and flavors in innovative ways. Utilizing tools like a food processor can easily blend healthy ingredients into popular kids' meals, making vegetables less intimidating and more enticing.
Consider starting a vegetable garden to involve them in the growing process; this hands-on approach is not just educational but also exciting for them. It's a fantastic way to introduce fresh fruits and vegetables, making them more appealing. Remember, each child's preferences and resistances are unique, and a strategy that's effective for one may not be for another. The key is to remain adaptable and continually try out new methods. Above all, find delight in the shared journey of exploring new tastes and healthy habits together.
The I Will Projects, a 501(c)3 organization serving communities since 2014, believes in multiple solutions to address global challenges. Our IFIZ education programs focus on general aquaponics, growing microgreens and sprouts, and insect farming. These programs empower communities by expanding knowledge, developing collaboration, and advocating for sustainable innovation. Our aim is to contribute to a regenerative food system, ensuring access to healthy food and recognizing food as medicine. Click Here to Learn More.

References:
sheknows.com/food-and-recipes/articles/1067057/tips-to-trick-your-kids-into-eating-vegetables/
primroseschools.com/blog/should-you-be-sneaking-veggies-into-your-picky-toddlers-diet/
mashed.com/365098/the-best-recipes-to-trick-your-kids-into-eating-veggies/
buzzfeed.com/jesseszewczyk/how-to-get-your-kids-to-eat-vegetables
lizshealthytable.com/2018/04/02/19-ways-get-kids-eat-love-vegetables/
thrivinghomeblog.com/50-ways-to-sneak-vegetables-and-fruits-into-kid-favorites/
About

The I Will Projects

Our mission is to empower communities through education, collaboration and sustainable innovation. We strive for equity and inclusivity in all partnerships, grounded in our shared belief in the inherent value of every individual.