With aquaponics, we don't just grow plants and fish, we cultivate young minds who will become the guardians of our planet.
Tweet
Aquaponics, the revolutionary method of cultivating plants and fish in a symbiotic environment, has the potential to revolutionize the way we educate our children. By combining aquaculture and hydroponics, aquaponics creates a sustainable ecosystem where fish waste provides nutrients for the plants, while the plants filter and purify the water for the fish. This innovative system not only yields fresh produce and protein but also offers a hands-on and engaging educational experience for children. In this article, we will delve into how aquaponics can transform the way we teach our children, empowering them with valuable knowledge and skills while fostering a deeper connection to nature.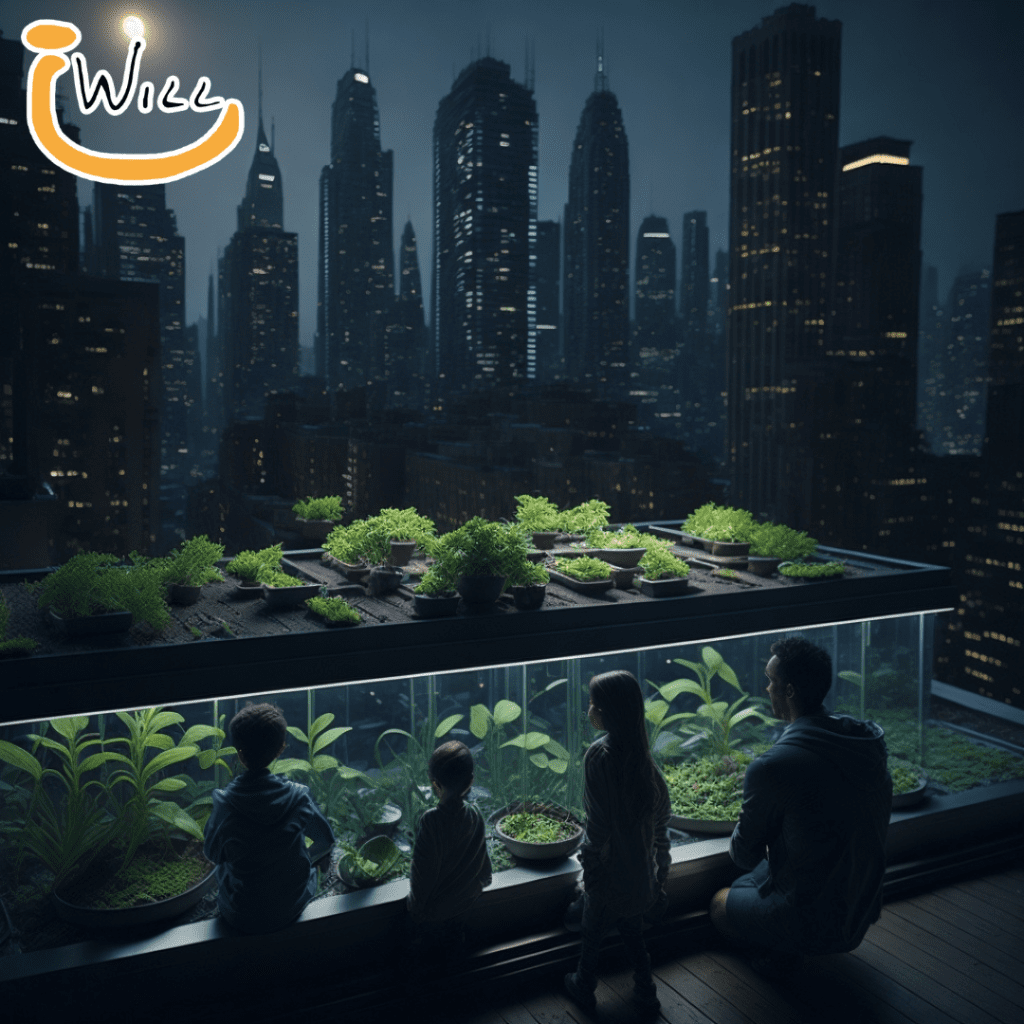 The Power of Hands-On Learning
Aquaponics: A Living Classroom
Aquaponics serves as a living classroom, offering a hands-on learning experience that engages children in a way traditional methods cannot. By integrating aquaponics into the curriculum, children can witness the fascinating processes of aquaculture and hydroponics firsthand. They can observe how fish waste nourishes the plants and how the plants, in turn, cleanse the water for the fish. This practical approach to learning enables children to grasp complex concepts more effectively, leading to a deeper understanding of biological, chemical, and ecological principles.
Cultivating Scientific Inquiry
Aquaponics cultivates scientific inquiry by encouraging children to ask questions, make observations, and formulate hypotheses. For example, children might wonder how different factors, such as pH levels or fish feed, impact the growth of plants in the system. They can design experiments, collect data, and analyze their findings. This process instills critical thinking, problem-solving, and analytical skills that are invaluable for their future scientific endeavors.
Nurturing Environmental Stewardship
Understanding Sustainable Practices
Aquaponics offers a unique platform to teach children about sustainable practices and the importance of environmental stewardship. They can explore topics such as water conservation, organic farming, and the reduction of waste. Through their involvement in aquaponics, children develop an appreciation for the interconnectedness of ecosystems and gain insight into how their choices impact the environment.
Promoting Healthy Food Systems
By growing their own food through aquaponics, children develop a profound connection to the food they eat. They witness the entire life cycle of plants and fish, from seedlings to harvest, and understand the effort and care required to produce healthy, nutritious food. This knowledge empowers children to make informed decisions about their diet and promotes a shift towards healthier food choices, both for themselves and the planet.
Fostering Interdisciplinary Learning
Integration of Multiple Subjects
Aquaponics provides an excellent platform for interdisciplinary learning, bridging the gap between various subjects. It seamlessly integrates science, mathematics, technology, engineering, and even art and design. Children can explore the chemistry behind nutrient cycles, calculate growth rates, design and build aquaponic systems, and create aesthetically pleasing displays using plants and fish. This holistic approach not only enhances their understanding of individual subjects but also cultivates creativity, innovation, and a well-rounded skill set.
Real-World Problem Solving
One of the key advantages of aquaponics is its relevance to real-world issues. Through hands-on experiences, children can tackle challenges related to food security, climate change, and resource management. They can brainstorm solutions, collaborate with peers, and implement sustainable strategies within their aquaponic systems. This practical application of knowledge equips children with problem-solving abilities that extend beyond the classroom, preparing them to address the pressing issues of the future.
FAQs
Q: How does aquaponics benefit children's education?
Aquaponics benefits children's education by providing a hands-on learning experience that engages them in scientific inquiry, nurtures their understanding of sustainable practices, and fosters interdisciplinary learning.
Q: Can aquaponics be integrated into existing educational curricula?
Yes, aquaponics can be seamlessly integrated into existing educational curricula. It can be incorporated into science classes to teach biology, chemistry, and ecology concepts. Math classes can explore calculations related to nutrient levels and growth rates. Technology and engineering classes can focus on designing and building aquaponic systems. The possibilities are endless, making aquaponics a versatile and valuable addition to any educational program.
Q: Are there any age restrictions for implementing aquaponics in schools?
Aquaponics can be implemented across various age groups, from elementary school to high school and beyond. The complexity of the system and the concepts taught can be adjusted to suit the age and developmental level of the students. Younger children can focus on basic principles, such as the symbiotic relationship between fish and plants, while older students can delve into more advanced topics, such as water chemistry and system optimization.
Q: Do schools need special resources or equipment to start an aquaponics program?
Starting an aquaponics program in schools does require some initial resources and equipment. A basic aquaponic system consists of a fish tank, a grow bed, a water pump, and a filtration system. However, schools can also seek partnerships with local organizations or universities that may have existing aquaponic systems or expertise to share. Additionally, there are grant programs and funding opportunities available for schools interested in implementing aquaponics.
Q: Can aquaponics be used as a teaching tool for subjects other than science?
Absolutely! Aquaponics can be used as a teaching tool for subjects beyond science. For example, in English language arts classes, students can write research papers on aquaponics or create persuasive arguments advocating for sustainable farming practices. Art classes can focus on creating visual representations of aquaponic systems or designing sustainable packaging for aquaponic products. The interdisciplinary nature of aquaponics allows for its integration into a wide range of subjects.
Q: Are there any examples of schools successfully implementing aquaponics programs?
Yes, there are numerous examples of schools successfully implementing aquaponics programs. One notable example is the Green Bronx Machine, an organization that has transformed several schools in the Bronx, New York, through the implementation of aquaponics. They have seen improved academic performance, increased attendance rates, and healthier food choices among students. Many other schools and educational institutions worldwide have embraced aquaponics as an innovative and effective teaching tool.
Q: What are the long-term benefits of incorporating aquaponics into education?
The long-term benefits of incorporating aquaponics into education are vast. By engaging children in hands-on, experiential learning, aquaponics nurtures a lifelong curiosity for science and the natural world. It instills environmental stewardship values and empowers children to become agents of change in their communities. The interdisciplinary skills developed through aquaponics, such as critical thinking, problem-solving, and collaboration, are transferable to various fields, preparing students for future careers and challenges.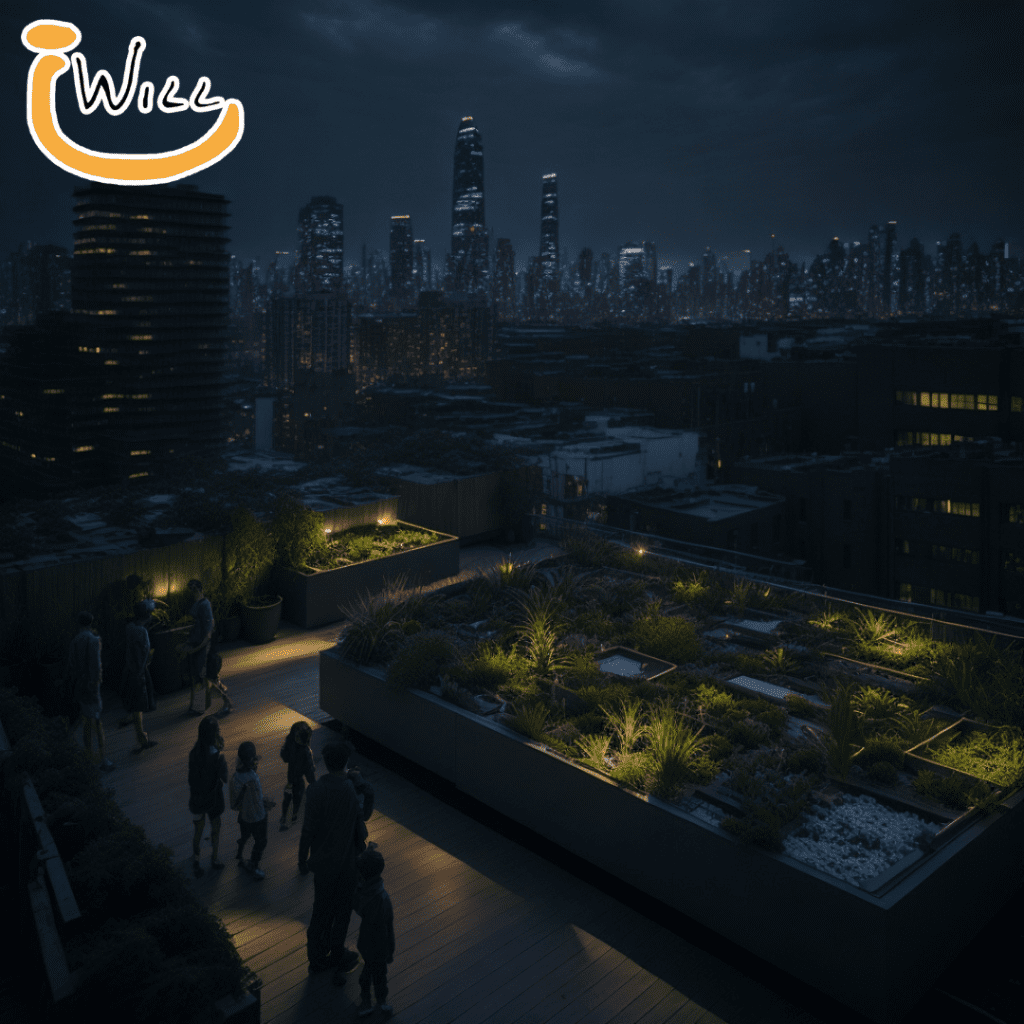 Conclusion
Aquaponics has the potential to revolutionize the way we teach our children. By offering a hands-on learning experience, nurturing environmental stewardship, fostering interdisciplinary learning, and providing practical solutions to real-world problems, aquaponics equips children with the knowledge, skills, and values necessary to thrive in a rapidly changing world. By embracing aquaponics in our educational systems, we can empower the next generation to become informed, innovative, and responsible global citizens.
Aquaponics is not just about growing food; it's about cultivating a deeper understanding of our connection to the environment and the sustainable practices that can shape a better future. Let's seize the opportunity to transform education and empower our children through the power of aquaponics. By integrating this innovative system into our classrooms, we can nurture a generation of environmentally conscious individuals who possess the knowledge and skills to create a more sustainable world.
Incorporating aquaponics into education is a significant step towards bridging the gap between theoretical knowledge and practical application. It allows children to witness the intricate interplay between living organisms and ecosystems, fostering a deeper appreciation for the delicate balance of nature. This firsthand experience creates a lasting impact on their understanding of the environment and their role in preserving it.
Furthermore, aquaponics offers a unique opportunity to address pressing global challenges, such as food security and resource management. As our population continues to grow, sustainable farming practices become increasingly crucial. Aquaponics provides a solution by utilizing limited space and resources to produce both fish and crops efficiently. By teaching children the principles of aquaponics, we empower them to be part of the solution and contribute to a more sustainable future.
Moreover, aquaponics promotes critical thinking and problem-solving skills. Children are encouraged to explore and experiment, observing cause-and-effect relationships within the system. They learn to analyze data, make connections, and draw conclusions—a process that mirrors the scientific method. These skills are not only applicable to the realm of aquaponics but also extend to various other fields and real-life situations.
Aquaponics also encourages creativity and innovation. Students can design and customize their aquaponic systems, incorporating elements of engineering, technology, and art. The process of building and maintaining an aquaponics system requires inventive thinking and the ability to adapt to challenges. It cultivates an entrepreneurial spirit, as students explore potential commercial applications and market their produce locally or within their school community.
By engaging children in the hands-on process of growing their own food, aquaponics nurtures a sense of responsibility and connection to the natural world. It encourages them to make informed choices about their diet and instills a deep appreciation for the effort and care involved in food production. This connection between food and sustainability empowers children to become advocates for healthier and more sustainable food systems.
Aquaponics has the power to transform the way we teach our children by providing a dynamic and immersive learning experience. Through hands-on experimentation, interdisciplinary integration, and a focus on sustainability, aquaponics cultivates essential skills, knowledge, and values necessary for our children to thrive in an ever-changing world. By embracing aquaponics in our educational systems, we empower the next generation to become agents of positive change, capable of addressing global challenges and shaping a more sustainable future.
The I Will Projects, a 501(c)3 organization serving communities since 2014, believes in multiple solutions to address global challenges. Our IFIZ education programs focus on general aquaponics, growing microgreens and sprouts, and insect farming. These programs empower communities by expanding knowledge, developing collaboration, and advocating for sustainable innovation. Our aim is to contribute to a regenerative food system, ensuring access to healthy food and recognizing food as medicine. Click Here to Learn More.
About

The I Will Projects

Our mission is to empower communities through education, collaboration and sustainable innovation. We strive for equity and inclusivity in all partnerships, grounded in our shared belief in the inherent value of every individual.