Children are not things to be molded, but are people to be unfolded. – Jess Lair
Tweet
Gardening is often seen as an adult pastime, a gentle hobby that offers a break from the hustle and bustle of modern life. But what if it holds the key to boosting a child's IQ? Here, we delve into the tangible ways in which introducing your child to the green world can help enhance their intelligence, creativity, and cognitive abilities.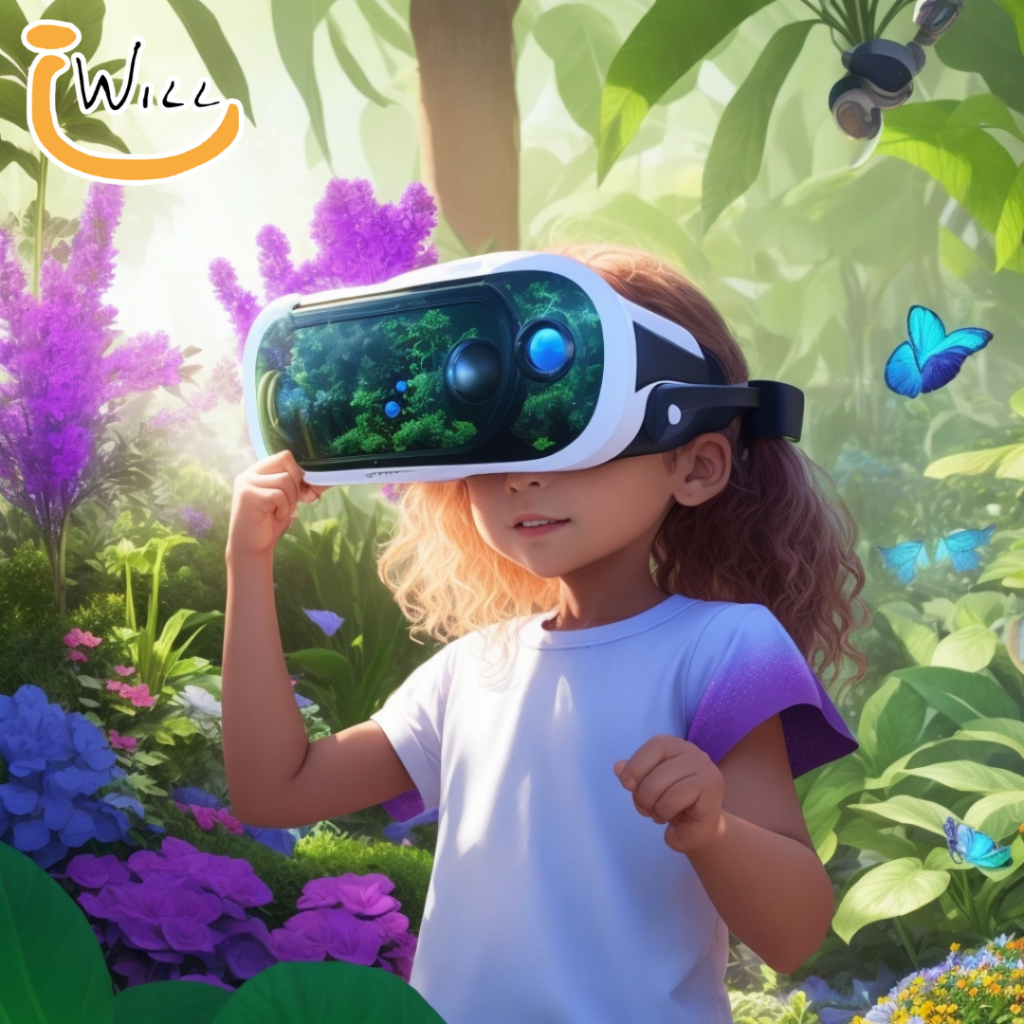 Incorporating Gardening in a Child's Routine
Starting Small and Scaling Up
Taking baby steps is the mantra. Initially, hand them a small pot or a section of the garden. Let them plant something easy to care for and quick to grow. This immediate gratification can spike their interest. Over time, introduce them to diverse gardening methods, turning their curiosity knob up a notch.
Using Gardening as a Storytelling Tool
Every plant has a history, a story. Be it the sunflower that always gazes at the sun or the rose that blooms amidst thorns. Using plants as characters, you can weave tales that not only entertain but educate. A touch of folklore, a sprinkle of science, and a dollop of imagination – that's all it takes!
Challenges and Problem Solving in the Garden
Just like life, gardens too have their set of challenges. A sudden pest attack, a drooping plant, or even a bird that's too fond of the seeds! Encouraging children to identify these problems and come up with solutions fosters a problem-solving mindset.
The Joy of Harvesting
Growing a plant is one thing, but harvesting its produce? That's an unparalleled joy. Be it plucking a ripe tomato or snipping off some fresh basil leaves, the sense of achievement a child feels is immense. It teaches them patience, persistence, and the joy of reaping what you sow.
Gardening as a Family Activity
While individual gardening has its merits, doing it as a family can be twice as fun. It becomes an avenue for bonding, sharing, and learning together. Plus, many hands make light work, don't they? Assigning tasks, sharing responsibilities, and enjoying the collective fruit of labor can foster a strong sense of community and teamwork in kids.
Gardening and the Brain: A Blooming Connection
The act of gardening engages various areas of the brain, including those responsible for touch, smell, vision, and even taste. When children get their hands dirty, they're not just having fun; they're stimulating their brain in ways that classroom learning might not.
Diverse Gardening Techniques and Cognitive Growth
Diversifying the gardening techniques you introduce to your child can significantly enhance the learning experience. Here's a closer look:
Soil-Based Gardening: Touching the Earth
Traditional gardening, with hands in the soil, is as old as humanity. Soil-based gardening teaches children about soil health, composting, and the delicate balance of nutrients required for plants to thrive. By feeling the texture of various soils, kids get an early lesson in geology, biology, and ecology.
Raised Bed Gardening: Design and Efficiency
Raised bed gardening can be especially useful for compact spaces or areas with poor soil quality. Kids learn the importance of soil depth, plant spacing, and efficient water use. Designing a raised bed garden can also sharpen a child's spatial intelligence and planning skills.
Container Gardening: Flexibility and Constraints
The portability and flexibility of container gardening make it a favorite among urban dwellers. For children, container gardening teaches adaptability. They'll learn how to maximize growth in a limited space and understand the unique care requirements that come with container cultivation.
Hydroponics: The Science of Soil-less Growth
Hydroponics introduces children to the concept of growing plants without soil. It's a pure, hands-on lesson in plant biology, nutrition, and the science of water. Understanding how plants can extract nutrients from water alone can ignite a child's interest in plant biology and chemistry.
Aquaponics: Symbiosis in Action
Aquaponics combines aquaculture (raising fish) with hydroponics in a mutually beneficial environment. Fish waste provides organic nutrition for plants, and the plants help filter and purify the water, which is then recirculated back to the fish tanks. It's a living lesson in symbiosis, teaching kids about the interdependence of species.
The Multifaceted Benefits of Gardening on a Child's IQ
Apart from the hands-on lessons in science, gardening can offer children:
Emotional Intelligence and Empathy: Just like humans, plants have needs. They require the right amount of water, sunlight, and care. By tending to these needs, children cultivate empathy. They learn to read the signs of a wilting or yellowing plant and respond accordingly, much like understanding and reacting to the emotions of those around them.
Boosted Self-esteem: There's an inherent satisfaction in seeing a plant you've cared for thrive and bear fruit or flowers. This success gives children a sense of accomplishment, building their confidence and self-worth.
Collaboration and Teamwork: Gardening can be a collective effort. Whether it's a family project or a school-based one, children learn the value of teamwork, coordination, and shared responsibilities.
Connection to Nature: In an age dominated by screens, gardening offers a tangible way for children to connect with nature. This connection fosters a sense of wonder and curiosity, critical components of a high IQ.
Economic Principles: Especially relevant in hydroponics and aquaponics, where there might be potential for selling produce, children can be introduced to basic economic concepts. They'll learn about investment (time, effort, resources), returns (yield from plants or fish), and potentially even profit if they choose to sell their produce.
Language and Communication Skills: Discussing and sharing their gardening experiences, reading about plants, or explaining the intricacies of their hydroponic system can enhance a child's vocabulary and communication prowess.
Adaptability and Resilience: Not all gardening endeavors will be successful. A plant might die, or a pest might infest. These setbacks teach children resilience and the importance of adapting to situations, learning from failures, and persevering.
Time Management: Plants often require timely care — watering at particular intervals, adding nutrients, or adjusting light for hydroponics. Managing these tasks can instill a sense of time discipline in children.
Life and Death Education: Gardening provides a gentle introduction to the concepts of life, growth, decay, and death. It's a natural cycle that every living organism, including humans, goes through. Understanding this from a young age can give children a mature perspective on life.
Incorporating gardening into a child's daily routine can be one of the most enriching educational tools. Beyond the direct benefits of fresh produce or beautiful flowers, the lessons learned, skills honed, and values instilled can be instrumental in shaping a child's intellect and character.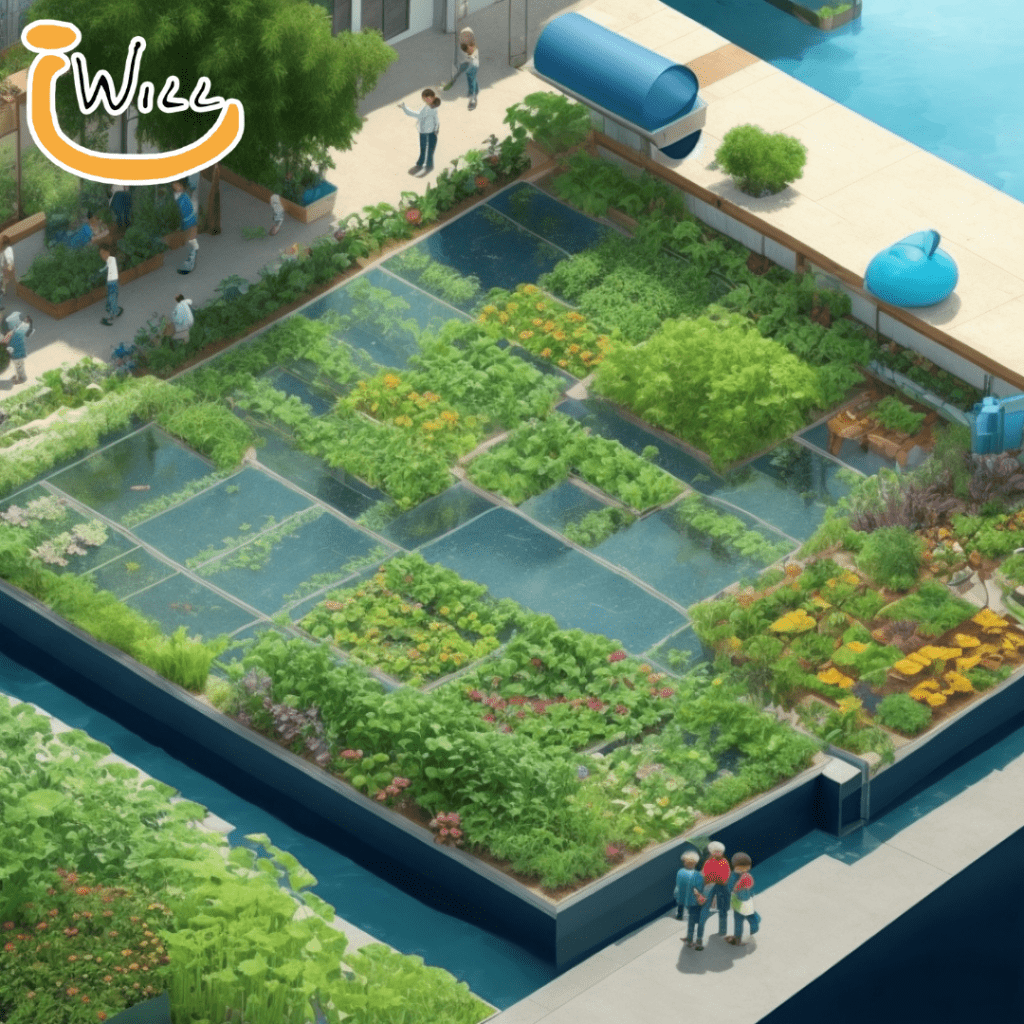 FAQs
How does gardening improve patience in children?
In the garden, children quickly learn that plants operate on their own timetable. The act of sowing, nurturing, and waiting for a seed to sprout teaches them the value of patience and the joys of anticipation.
What cognitive skills are enhanced by gardening?
From problem-solving, analytical thinking, creativity, to spatial intelligence, gardening is a veritable gym for the brain, exercising multiple cognitive muscles simultaneously.
Is there a specific age to introduce children to gardening?
While there's no perfect age, introducing children to gardening early on offers them a head start in honing motor skills, sensory perceptions, and cognitive abilities.
How does gardening affect emotional intelligence?
Gardening helps children develop a bond with nature, fostering empathy and understanding. The calming effect of nature also aids in emotional regulation, a vital aspect of emotional intelligence.
Can gardening alone boost a child's IQ?
While gardening packs numerous intellectual benefits, a holistic approach incorporating other educational and recreational activities is essential for well-rounded development.
Do schools incorporate gardening in their curriculum?
Many forward-thinking schools worldwide recognize gardening's benefits and have incorporated it into their curriculum, ensuring children reap its multifaceted rewards.
Conclusion
Gardening, often viewed as a simple pastime, emerges as an unexpected champion in promoting child development. Time in nature, an integral component of gardening, not only stimulates brain function but has also been linked to the emergence of more intelligent children. Contrary to the alarming health trends such as childhood obesity and childhood depression, gardening provides a holistic solution. Both rural children and low-income youth can benefit immensely from this eco-friendly activity. As modern life often distances our young ones from nature, integrating gardening into their lives can be an effective counter to these challenges. Let's turn to the soil and seeds, nurturing the roots of our children's futures.
The I Will Projects, a 501(c)3 organization serving communities since 2014, believes in multiple solutions to address global challenges. Our IFIZ education programs focus on general aquaponics, growing microgreens and sprouts, and insect farming. These programs empower communities by expanding knowledge, developing collaboration, and advocating for sustainable innovation. Our aim is to contribute to a regenerative food system, ensuring access to healthy food and recognizing food as medicine. Click Here to Learn More.
References:
greatergood.berkeley.edu/article/item/six_ways_nature_helps_children_learn
www.ncbi.nlm.nih.gov/pmc/articles/PMC3162362/
www.pbs.org/parents/thrive/gardening-with-kids-how-it-affects-your-childs-brain-body-and-soul
www.montessorinature.com/importance-benefits-gardening-children-toddlers-preschoolers/
https://www.theiwillprojects.com/how-aquaponics-can-transform-the-way-we-teach-our-children/
kidsgardening.org/resources/gardening-basics-top-ten-tips/
About

The I Will Projects

Our mission is to empower communities through education, collaboration and sustainable innovation. We strive for equity and inclusivity in all partnerships, grounded in our shared belief in the inherent value of every individual.