In aquaponics, fish and plants work together to create a powerful cycle of life, reminding us that cooperation can lead to abundance.
Tweet
In the realm of sustainable agriculture, two groundbreaking grow methods have emerged as true game-changers: aquaponics and hydroponics. These revolutionary methods of growing food  have completely transformed the landscape of crop production, instilling a sense of optimism for the future of food availability. Aquaponics and hydroponics both involve soil-less cultivation, but the key difference lies in the use of fish in aquaponics. Aquaponics combines fish farming with hydroponics, creating a symbiotic relationship between fish and plants.
This article dives into the advantages and challenges of each method, highlighting compelling reasons that aquaponics, may outshine hydroponic-only set-ups.
Aquaponics, is a symphony of nature, harmonizing the art of aquaculture (fish farming) with the scientific principles of hydroponics (soil-less plant cultivation). This extraordinary fusion gives rise to a self-sustaining ecosystem where plants and fish flourish in harmony, a phenomenon rarely witnessed in conventional farming techniques. Here are 10 reasons why aquaponics is better than hydroponics and stands as the preferred choice for farmers and enthusiasts alike.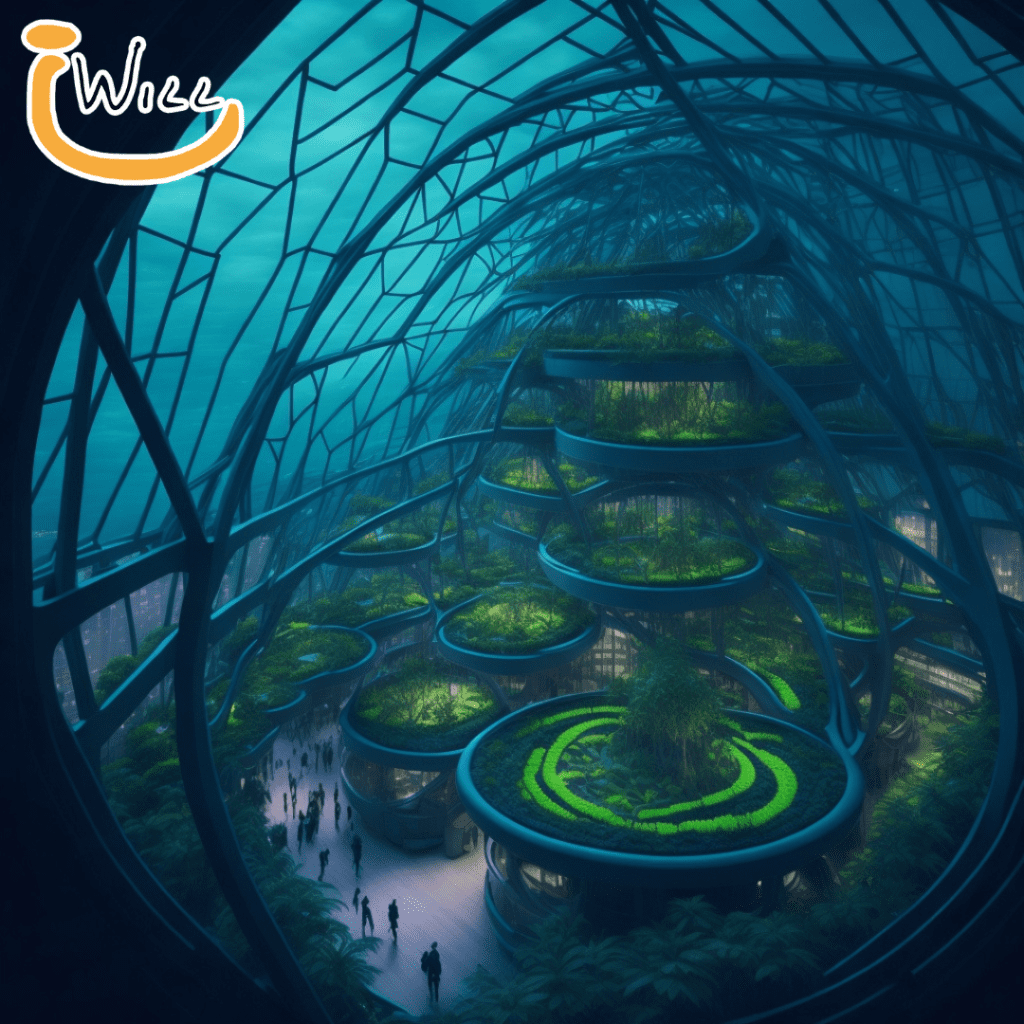 1. Environmental Sustainability
Aquaponics, an innovative and environmentally sustainable cultivation method, has been gaining significant attention in recent decades. This unique system operates in a closed-loop fashion. The fish are fed high quality flakes or pellets, and then excrete waste into the water that serves as a natural fertilizer for the plants. This replaces the need for chemical or synthetic fertilizers commonly used for plant nutrition in traditional farming practices.
One of the advantages of aquaponics is its ability to establish a harmonious and mutually beneficial relationship between fish and plants, as seen in nature. By harnessing this symbiotic connection, aquaponics minimizes the detrimental impact on the environment. Unlike conventional farming methods, which heavily rely on chemical interventions and consume excessive amounts of water, aquaponics stands as a beacon of eco-friendliness.
An aquaponic system, when built properly, recycles the initial water supply, pumping water from the fish tanks to grow beds and back again, with very little water lost through evaporation and leaf transpiration. Through its elimination of synthetic fertilizers and reduced water consumption, aquaponics sets a new standard for sustainable and eco-friendly cultivation practices.
2. Water Conservation
Amidst the daunting challenge of water scarcity, the brilliance of aquaponics truly comes to light as an exceptionally efficient method of cultivation. In stark contrast to hydroponics, which necessitates regular flushing of the system to prevent the accumulation of waste/nutrients, aquaponics embraces a revolutionary approach by ingeniously recycling water. Aquaponics continuously filters and reutilizes the precious resource, and emerges as an unparalleled sustainable alternative, particularly in areas where the availability of water resources is alarmingly scarce.
3. Natural Pest Control
Aquaponics presents a notable edge over hydroponics due to its inherent ability to provide natural pest control. This method employs a clever strategy by introducing beneficial organisms, including ladybugs and predatory insects, into the aquaponics system. As a result, pests can be effectively managed without resorting to the use of harmful pesticides that pose risks to both human health and the environment.
The introduction of these beneficial organisms into the aquaponics ecosystem serves a crucial purpose. By maintaining a balanced environment, they act as natural guardians against pests that would otherwise wreak havoc on the plants. Ladybugs, for instance, are voracious consumers of aphids, a common pest that can inflict substantial damage to crops. Similarly, predatory insects like lacewings and mantises prey upon harmful pests, effectively controlling their population and ensuring the overall health of the plants.
This natural approach to pest control not only protects the plants but also preserves the delicate ecological balance within the aquaponics system. It avoids the detrimental consequences associated with the use of chemical pesticides, which can accumulate in the environment and disrupt the natural order of ecosystems.
Furthermore, the reliance on natural pest control mechanisms in aquaponics enhances the overall health and vitality of the plants. Without the presence of harmful chemicals, the produce cultivated through this method attains a higher level of purity and nutritional value. Consumers can enjoy peace of mind knowing that the food they consume is free from harmful residues.
4. Nutrient-Rich Produce
Aquaponically cultivated produce is renowned for its exceptional nutritional value. In the aquaponics system, fish waste provides valuable nutrients that are readily absorbed by the plants. This symbiotic relationship yields flavorful and highly nutritious crops.
Numerous studies highlight the nutritional superiority of aquaponically-grown produce compared to conventional soil methods. The nutrient-rich aquaponic environment results in elevated levels of vitamins, minerals, and antioxidants in the harvested crops. These elements contribute to a nourishing diet that supports overall well-being.
Aquaponics ensures a constant supply of vital nutrients through the Nitrogen Cycle. As fish waste/ammonia breaks down, essential elements are released, promoting plant growth. The plants, in turn, filter and purify the water for the fish. This harmonious exchange sustains a thriving ecosystem and produces highly nutritious produce.
In addition to increased nutrients, aquaponically grown crops offer enhanced flavors. Optimal nutrient absorption leads to vibrant and robust taste profiles, surpassing those of hydroponically grown produce. Aquaponics revolutionizes sustainable and health-conscious agriculture with its nutritional potency and exceptional flavors.
5. Reduced Risk of Plant Diseases
Aquaponics, in its remarkable distinction from hydroponics, presents a formidable advantage by significantly reducing the vulnerability of plants to diseases. This is primarily attributed to the inherent equilibrium and reliance on a diverse microbial community within aquaponic systems. Such an intricate network of microorganisms serves as a natural shield, offering enhanced protection against pathogens. Furthermore, the continuous infusion of nutrients derived from fish waste fosters the robustness of plant immune systems, thereby fortifying their resistance against diseases and bestowing a newfound vitality upon the entire plant ecosystem.
6. Increased Crop Variety
Aquaponics offers a wider range of crops that can be successfully grown. The nutrient-rich environment supports the growth of various plants, including leafy greens, herbs, tomatoes, cucumbers, strawberries, and even certain fruit trees. This versatility provides farmers and gardeners with the opportunity to diversify their produce and cultivate a broader range of crops using a single system.
7. Year-Round Cultivation
With aquaponics, year-round cultivation becomes a possibility. By controlling the environmental factors within the system, such as temperature, lighting, and humidity, growers can create a stable and optimal growing environment regardless of the external conditions. This feature is particularly advantageous in regions with extreme climates or limited growing seasons, allowing for consistent and continuous harvests.
8. Cost Efficiency
Although the initial setup costs of aquaponics systems may surpass those of hydroponic farming methods, the long-term cost-effectiveness of aquaponics surpasses the initial investment. Aquaponics curtails expenses linked to fertilizers, pesticides, and water consumption. Moreover, the potential for increased yields and the ability to cultivate multiple crops concurrently enhance long-term profitability.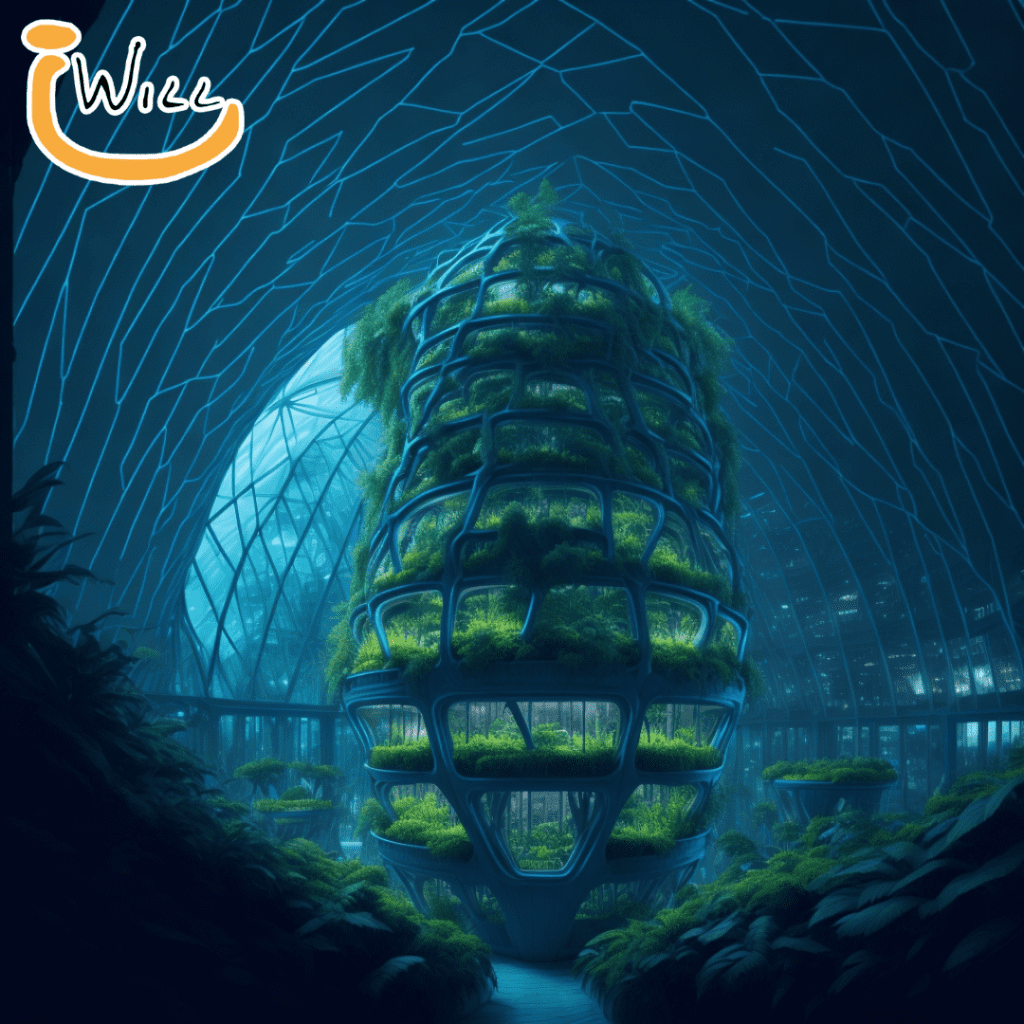 9. Educational Value
Aquaponics serves as an excellent educational tool, providing an interactive and hands-on learning experience that mimics nature. It offers a unique opportunity to teach students and individuals about sustainable agriculture, ecosystem dynamics, and the importance of resource conservation. Integrating aquaponics into educational institutions and community programs can cultivate a generation of environmentally conscious individuals.
10. Stress Relief and Therapeutic Benefits
Partaking in aquaponics can yield notable psychological advantages as well. Engaging in the nurturing of plants and observing the graceful movements of fish can effectively alleviate stress and foster a sense of tranquility. The therapeutic essence of aquaponics has been harnessed in diverse environments, including hospitals and rehabilitation centers, where it serves as a catalyst for enhancing mental well-being and facilitating the process of recovery.
FAQs (Frequently Asked Questions)
What is the main difference between aquaponics and hydroponics?
Aquaponics and hydroponics both involve soil-less cultivation, but the key difference lies in the use of fish in aquaponics. Aquaponics combines fish farming with hydroponics, creating a symbiotic relationship between fish and plants.
Does aquaponics require a large space?
Aquaponics can be adapted to various scales, from small-scale systems suitable for home gardens to large-scale commercial operations. The space required depends on the intended scale of cultivation and the types of crops and fish species chosen.
Can any fish be used in aquaponics?
While various fish species can be used in aquaponics, certain factors should be considered, such as water temperature, pH levels, and compatibility with the chosen plant species. Common fish species used include tilapia, koi, and catfish.
Is aquaponics suitable for urban environments?
Aquaponics is well-suited for urban environments due to its compact design and water-saving nature. Vertical aquaponics systems and rooftop gardens can be implemented in urban settings, providing fresh produce within the city limits and reducing the carbon footprint associated with transportation.
Is aquaponically grown produce organic?
Aquaponically grown produce can be considered organic if the fish and plants are raised following organic principles. By utilizing organic fish feed and avoiding synthetic chemicals in the system, aquaponic farmers can obtain organic certification for their produce.
Can aquaponics be profitable?
Aquaponics has the potential to be a profitable venture, especially when managed efficiently and marketed effectively. Factors such as crop selection, market demand, and operational costs influence the profitability of an aquaponics business. Proper planning, research, and a strong understanding of market dynamics are essential for success.
Conclusion
Aquaponics offers a range of advantages that may make it a better choice over hydroponics. From environmental sustainability and natural pest control to nutrient-rich produce and reduced water consumption, aquaponics demonstrates its superiority in multiple aspects. Additionally, the educational, and therapeutic, aspects contribute to its appeal. As we strive for sustainable and efficient agricultural practices, aquaponics emerges as a powerful solution that combines innovation, productivity, and environmental consciousness. We hope you found these 10 reasons why aquaponics is better than hydroponics enjoyable.
The I Will Projects, a 501(c)3 organization serving communities since 2014, believes in multiple solutions to address global challenges. Our IFIZ education programs focus on general aquaponics, growing microgreens and sprouts, and insect farming. These programs empower communities by expanding knowledge, developing collaboration, and advocating for sustainable innovation. Our aim is to contribute to a regenerative food system, ensuring access to healthy food and recognizing food as medicine. Click Here to Learn More.
About

The I Will Projects

Our mission is to empower communities through education, collaboration and sustainable innovation. We strive for equity and inclusivity in all partnerships, grounded in our shared belief in the inherent value of every individual.