In embracing aquaponics, we are embracing a future where food is grown locally, sustainability is prioritized, and the ecosystem is respected. It's a powerful testament to the potential of human innovation and responsible stewardship.
Tweet
Introduction
Embarking on the journey of building your own aquaponics system? Choosing the right fish is crucial to the health and efficiency of your setup. Understanding the nuances of different fish species is paramount to a thriving aquaponics system. Let's dive into how to choose the perfect fish for your aquaponics setup.
Understanding Aquaponics: A Deep Dive
The Science of Aquaponics
At its core, aquaponics is a symbiotic relationship between fish and plants that mimics the natural aquatic ecosystem. The system is powered by the nutrient cycle, where fish waste acts as a source of food for the plants, and in return, plants help purify the water for the fish. This efficient recycling of nutrients results in a sustainable method of food production.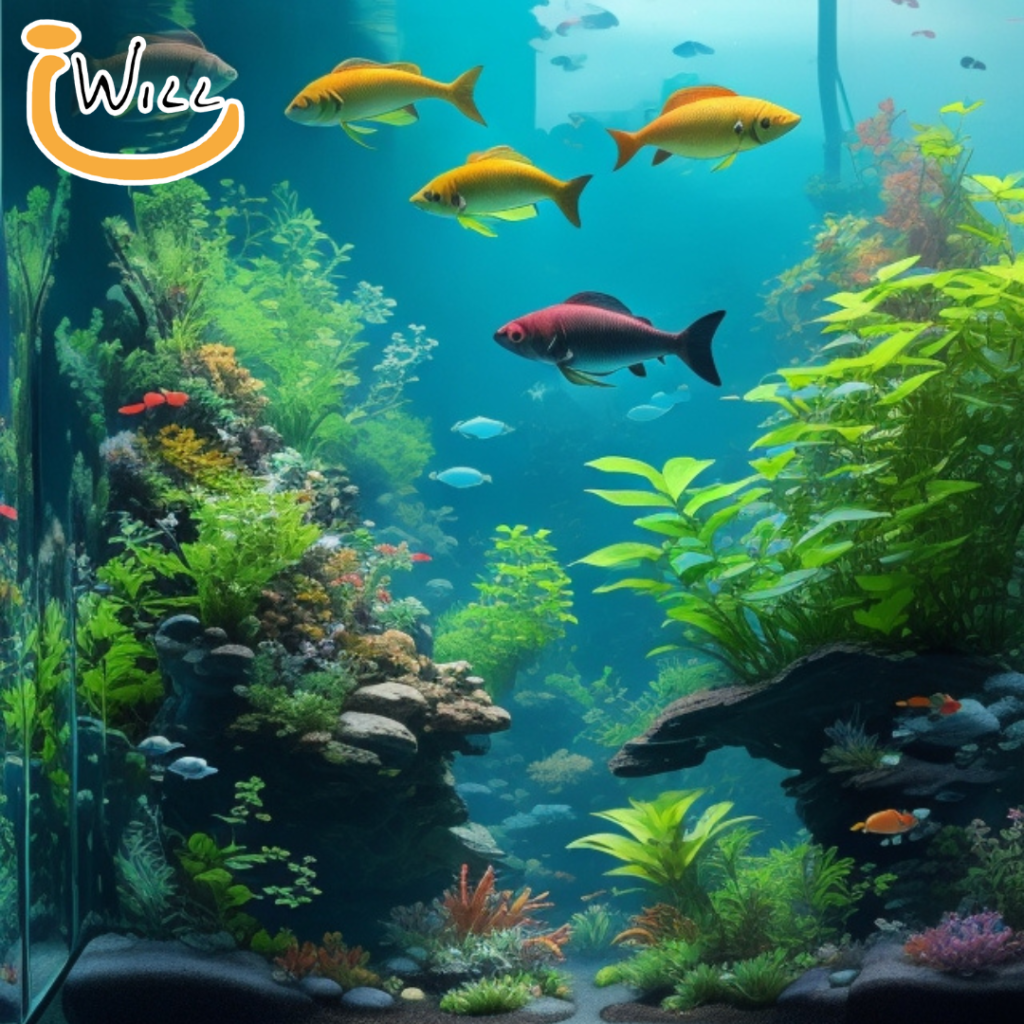 Understanding Each Component
Fish
The fish are the heart of the aquaponics system. They are responsible for producing waste which is high in ammonia. Different fish species produce varying amounts of waste, hence affecting the nutrient level in the system.
Plants
The plants act as natural filters. They absorb the nitrates produced from fish waste, aiding in water purification. This keeps the water safe and clean for the fish to live in.
Bacteria
In the aquaponics system, bacteria are the silent workers. They convert the ammonia from fish waste into nitrates, which are crucial for plant growth.
The Role of Fish in Aquaponics
Fish provide the essential nutrients for plants in an aquaponics system. Their waste, rich in ammonia, is converted by bacteria into nitrates that act as plant food.
Detailed Criteria for Choosing Fish for Aquaponics
When choosing the perfect fish for your aquaponics setup, consider these criteria.
Adaptability to Environment
The fish must be able to thrive in the specific temperature and pH levels of your system. Variations in these conditions can stress fish, leading to poor growth and health issues.
Growth Rate
Fast-growing species provide quicker results in terms of yield. This is particularly important if you're aiming for fish production.
Maintenance and Care
Some fish require more attention than others. Consider the care level a species needs before choosing it for your setup. More hardy species may be suitable for beginners.
Edibility
If your goal is to produce food, both the plants and fish should be edible. However, many successful aquaponics systems use ornamental fish as well.
Top Fish Choices for Your Aquaponics Setup
There are many species to choose from when setting up an aquaponics system. Here are a few to consider:
Tilapia
This hardy species is a popular choice due to its adaptability and fast growth.
Trout
Trout thrive in cooler environments and provide a tasty harvest.
Catfish
A hardy, adaptable species, catfish are easy to care for and delicious to eat.
Carp
Carp are resilient and adaptable, making them another solid choice.
Deep Understanding of Fish Behavior and Needs
When setting up an aquaponics system, it's essential to understand the behavior and needs of your chosen fish species. Each species has its unique requirements and characteristics that can impact the overall efficiency and harmony of your system.
Feeding Habits
Fish have varied dietary needs. Some fish are herbivorous, others carnivorous, and some omnivorous. Understanding their dietary requirements can help you provide the right feed and maintain a healthy population.
Social Behavior
The temperament and social habits of your chosen fish species can greatly affect their growth and well-being. Some fish are solitary, while others thrive in groups. Considering this can aid in choosing whether to keep a single species or mix different species in your system.
Breeding Patterns
Familiarity with the breeding patterns of your fish species can help you manage population growth and prevent overpopulation in your system.
Detailed Look at Top Fish Choices for Your Aquaponics Setup
Choosing the perfect fish involves balancing your goals, the needs of the fish, and the environmental conditions.
Tilapia
Tilapia are highly recommended for beginners due to their hardiness. They can survive in a wide range of water conditions and have a fast growth rate. Their omnivorous diet means they're easy to feed, and their waste produces a good level of nutrients for plant growth.
Trout
Trout are an excellent choice for cooler climates as they prefer lower water temperatures. They have a rapid growth rate and their meat is highly valued. However, they require high-quality water conditions and a protein-rich diet.
Catfish
Catfish are a popular choice for their adaptability to various water conditions and their robust nature. They are bottom-feeders and eat a wide range of feed, including pellets and insects. Their meat is also well-regarded for its taste.
Carp
Carp are a resilient species and can adapt to various water conditions. They are omnivorous and consume a varied diet, contributing to the nutrient cycle in the aquaponics system.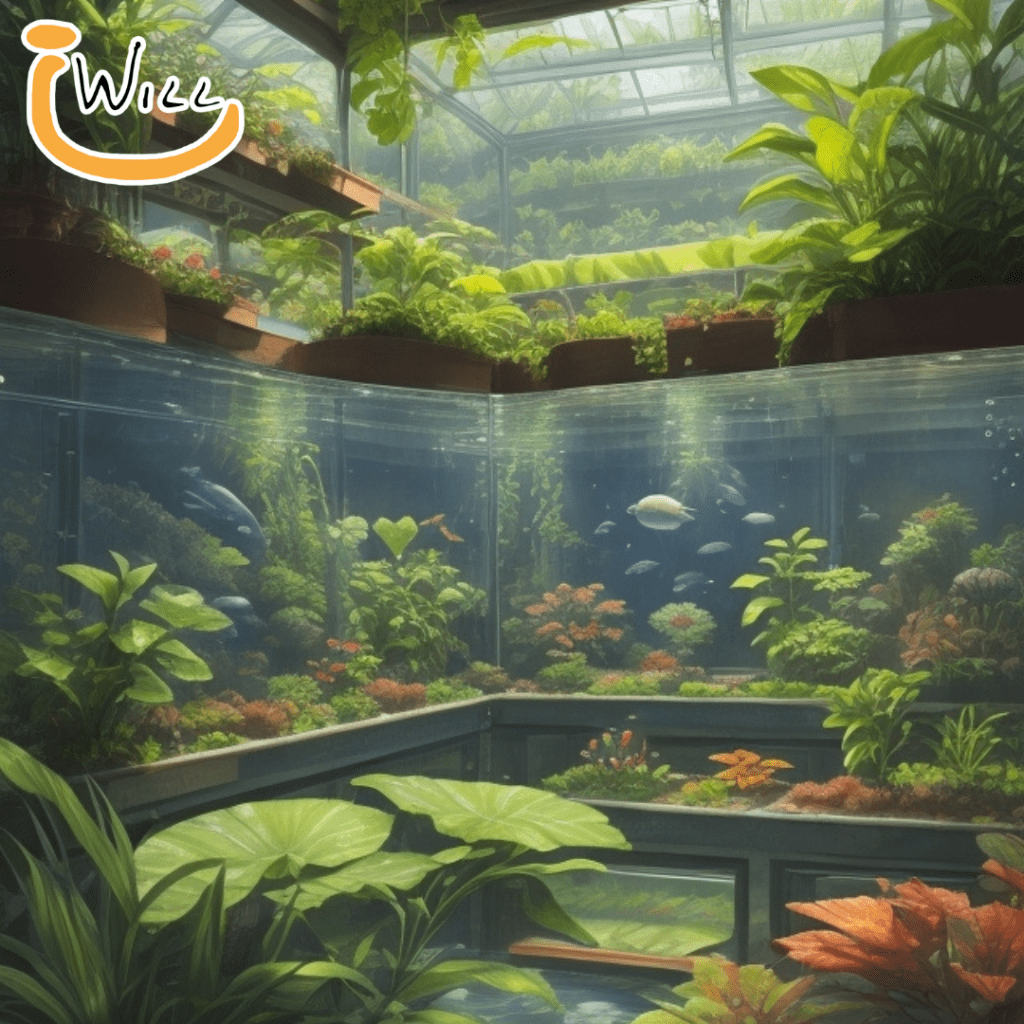 FAQs
What's the best fish for an aquaponics system?
There isn't a one-size-fits-all answer as it depends on several factors, including your setup and goals. However, Tilapia, Trout, and Catfish are popular choices due to their adaptability and fast growth.
Can you mix fish in an aquaponics system?
Yes, you can mix fish species, but it requires careful management to ensure all species thrive.
How many fish can you have in an aquaponics system?
The number of fish depends on the size of your system, the species of fish, and the type of plants you're growing.
Do fish always have to be edible in an aquaponics setup?
No, edible fish are not a requirement. Many successful aquaponics systems use ornamental fish.
How do you maintain fish in an aquaponics system?
Regular monitoring of water quality, ensuring proper feeding, and maintaining the correct temperature are essential to maintaining fish health.
What's the role of fish in an aquaponics setup?
Fish are a critical component in an aquaponics setup. They produce waste, which gets converted into nutrients for the plants.
Conclusion: Making an Informed Decision
Choosing the perfect fish for your aquaponics setup is a multifaceted decision that affects the entire ecosystem. It's about balancing the needs of the fish, the environmental conditions, and your own goals. By thoroughly understanding the role and behavior of different fish species and their interactions within the system, you can make an informed decision that leads to a thriving and sustainable aquaponics system.
Remember, your setup will require regular monitoring and adjustments over time. Fish growth, plant needs, and water quality can fluctuate, requiring changes to feeding, fish population, and even the species of fish you use. However, with the right knowledge and a watchful eye, your aquaponics system can provide a sustainable source of food and a rewarding hobby.
The I Will Projects, a 501(c)3 organization serving communities since 2014, believes in multiple solutions to address global challenges. Our IFIZ education programs focus on general aquaponics, growing microgreens and sprouts, and insect farming. These programs empower communities by expanding knowledge, developing collaboration, and advocating for sustainable innovation. Our aim is to contribute to a regenerative food system, ensuring access to healthy food and recognizing food as medicine. Click Here to Learn More.
About

The I Will Projects

Our mission is to empower communities through education, collaboration and sustainable innovation. We strive for equity and inclusivity in all partnerships, grounded in our shared belief in the inherent value of every individual.