While traditional farming toils the earth, aquaponics nurtures the cycle.
Tweet
In the dynamic world of agriculture, aquaponics and traditional farming emerge as two prominent approaches. As society grows increasingly mindful of both health and environmental sustainability, the debate intensifies: which of these farming methods offers a healthier and more eco-friendly alternative? Join us as we explore this agricultural dilemma of aquaponics vs traditional farming in greater detail.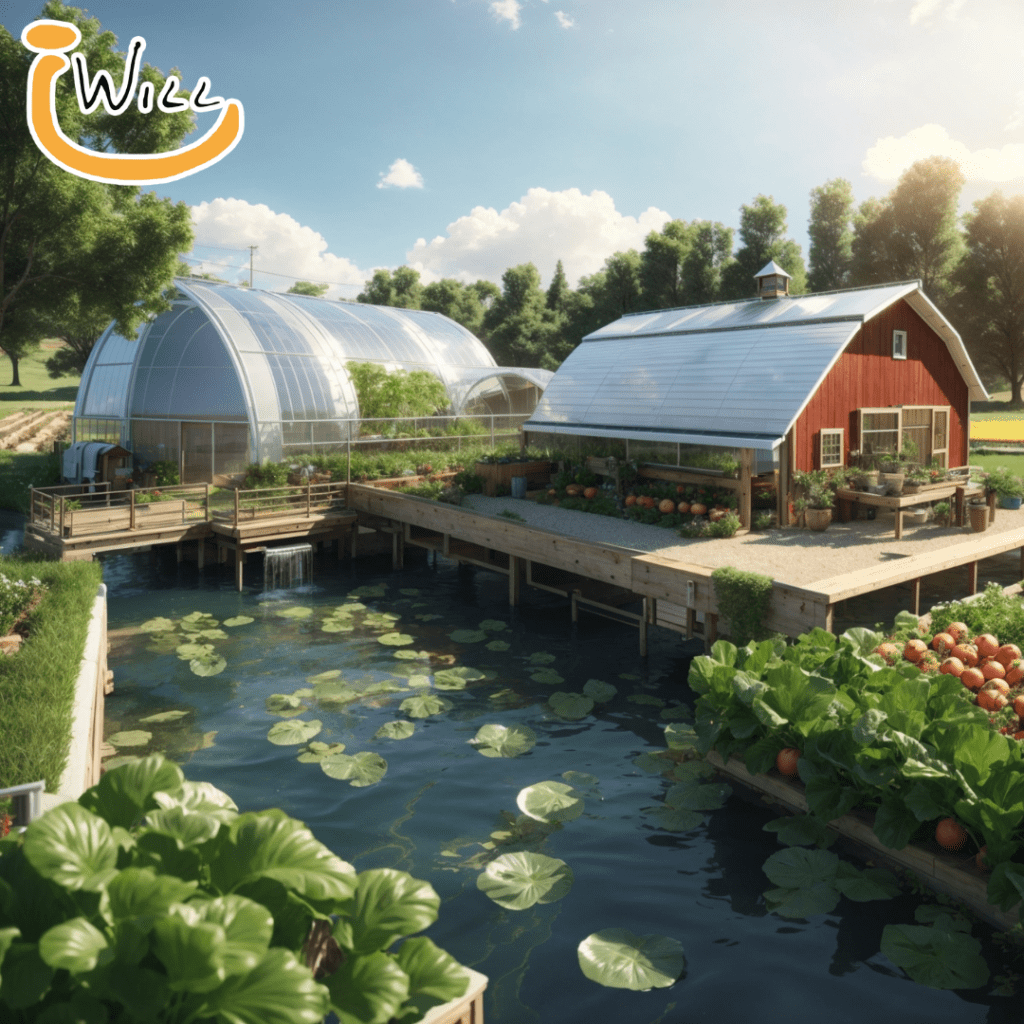 Aquaponics vs. Traditional Farming: Which is Healthier?
The health implications of our food choices are vast. Both aquaponics and traditional farming offer unique benefits, but which one truly stands out when it comes to health?
Deep Dive into Aquaponics
Aquaponics Unveiled
Aquaponics is a harmonious blend of aquaculture (raising fish) and hydroponics (soilless plant cultivation). This method creates a sustainable loop where fish waste nourishes plants, and plants purify the water for fish.
Health Benefits of Aquaponics
Reduced Chemicals: With no soil, there's minimal use of pesticides or herbicides.
Freshness: Aquaponics systems can be set up in urban settings, ensuring fresher produce.
Nutrient-Rich Produce: The continuous nutrient flow often results in vegetables and fruits packed with vitamins and minerals.
Traditional Farming: A Time-Tested Method
Historical Perspective
Traditional farming, a method as old as civilization itself, involves cultivating crops in soil. It's a practice that has fed billions over millennia.
Health Implications of Traditional Farming
Soil Quality: The nutritional value of produce is directly tied to soil health.
Chemical Usage: Pesticides and herbicides, often used in traditional farming, can have health implications when they make their way into our food.
Nutritional Face-off
Aquaponics Produce
Continuous nutrient flow in aquaponics systems can lead to produce with higher levels of essential vitamins and minerals.
Traditional Farming's Yield
The nutritional value from traditional farming is largely dependent on soil health, which can be inconsistent.
Environmental Considerations
Aquaponics: A Friend to the Environment
Aquaponics shines in sustainability. It uses significantly less water, reduces the need for deforestation, and can be set up in diverse locales, from city rooftops to barren landscapes.
Traditional Farming: A Mixed Bag
While traditional farming has sustained us for ages, it poses environmental challenges. Soil erosion, chemical runoff, and high water usage are some of the concerns.
Economic Implications
While the initial setup cost for aquaponics can be steep, the long-term savings in terms of water, fertilizer, and pesticide costs can make it a viable economic choice.
Traditional Farming and Its Costs
Traditional farming, though often less expensive to start, can become costly. Factors like soil degradation, pest infestations, and unpredictable weather patterns can drive up costs.
The Social Implications
Aquaponics: Bridging Communities
Aquaponics isn't just about growing food; it's about building communities. Urban aquaponics initiatives have become social hubs, educating young and old about sustainable farming and fostering community spirit.
Traditional Farming: The Backbone of Societies
Traditional farming has always been more than just an occupation. It's a way of life that's deeply intertwined with cultural practices, festivals, and community structures.
Health and Well-being
Aquaponics: A Holistic Approach
Beyond producing nutrient-rich food, aquaponics offers therapeutic benefits. The act of nurturing both fish and plants can be meditative, promoting mental well-being.
Traditional Farming: Nature's Therapy
The therapeutic benefits of working the land, being in touch with the soil, and reaping the fruits of one's labor are well-documented. Traditional farming offers a deep connection to the land and can be a source of physical and mental rejuvenation.
Innovation and Research
Aquaponics: Pushing Boundaries
Research in aquaponics is booming. From optimizing fish-plant species combinations to integrating smart tech for monitoring, the field is ripe with innovation.
Traditional Farming: Embracing Technology
While traditional in its approach, this method is not resistant to change. Precision agriculture, drone monitoring, and soil health tech are revolutionizing the way we farm traditionally.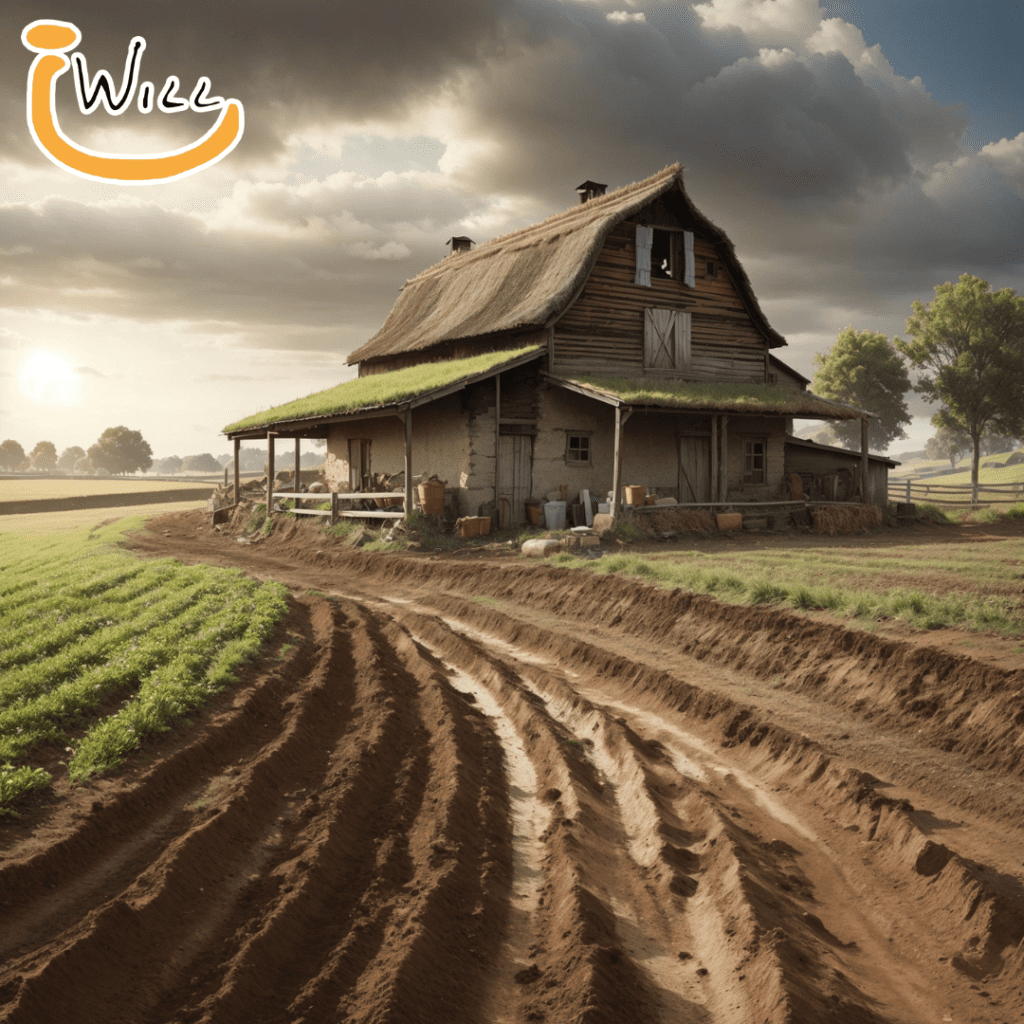 Challenges Ahead
Aquaponics: Overcoming Hurdles
While promising, aquaponics faces challenges. Energy costs, system failures, and a lack of widespread understanding can be barriers to its adoption.
Traditional Farming: Battling Modern Issues
Climate change, soil degradation, and water scarcity are pressing issues that traditional farming must navigate in the coming years.
FAQs
How does aquaponics fit into the organic farming narrative?
Aquaponics aligns well with organic farming principles, especially when synthetic additives are avoided, and a natural ecosystem is promoted.
Which method demands more labor?
Both have unique labor demands. Traditional farming requires tasks like tilling, planting, and weeding, while aquaponics demands regular system maintenance and water quality checks.
Is large-scale farming feasible with aquaponics?
Absolutely. With the right infrastructure and expertise, aquaponics can be scaled to cater to large populations.
Which method is more space-efficient?
Aquaponics, especially when vertically stacked, is incredibly space-efficient, making it perfect for urban environments.
How do external factors like weather affect both methods?
Traditional farming is highly susceptible to weather changes, whereas aquaponics, especially indoor systems, remains largely unaffected.
Is there a steep learning curve for aquaponics?
While there's a learning curve, especially concerning water chemistry and fish health, numerous resources and communities make the journey easier.
Can aquaponics support livestock other than fish?
Yes, while fish are the most common, other aquatic animals like prawns and snails can also be integrated into aquaponic systems.
How does traditional farming adapt to changing climates?
Through crop rotation, soil conservation techniques, and drought-resistant crops, traditional farming is evolving to meet the challenges of changing climates.
Which method offers more crop variety?
Traditional farming has a broader range, but aquaponics is catching up as researchers experiment with different plant varieties.
How do taste and texture compare between the two methods?
Taste and texture can vary based on numerous factors. However, many claim that aquaponically grown produce has a fresher taste, while traditionally grown crops offer a more 'earthy' flavor.
Conclusion
Exploring the complex worlds of Aquaponics and Traditional Farming, or more precisely, the debate around Aquaponics vs Traditional Farming, unveils a myriad of possibilities for our food systems. The debate between the two is not about declaring a definitive winner. It's about understanding and appreciating the nuances of each method. Each method comes with its unique set of strengths and challenges, offering promising avenues for a healthier and more sustainable future. From the fish waste that enriches the nutrient-rich water in aquaponics to the age-old practices of traditional agriculture, both methods showcase innovative ways to utilize natural resources.
In the realm of aquaponics, the closed-loop system not only guarantees clean water but also fosters faster plant growth without the need for harsh chemicals or synthetic growth hormones. Conversely, traditional farming methods, when executed with sustainability in mind, can contribute significantly to water conservation and minimize water pollution. Both methods are continuously adapting to various environmental conditions to provide fresh produce, making their way from local farms to grocery stores, all while being mindful of our precious water resources.
As consumers, understanding the nuances of Aquaponics vs Traditional Farming empowers us to address food insecurity through informed choices. Every square foot used in these innovative farming methods is a step towards the healthy growth of both individuals and the planet. As the age-old saying reminds us, "Knowledge is power." So here's to a future where we harness the collective strengths of both aquaponics and traditional farming to pave the way for a more sustainable and health-conscious world.
The I Will Projects, a 501(c)3 organization serving communities since 2014, believes in multiple solutions to address global challenges. Our IFIZ education programs focus on general aquaponics, growing microgreens and sprouts, and insect farming. These programs empower communities by expanding knowledge, developing collaboration, and advocating for sustainable innovation. Our aim is to contribute to a regenerative food system, ensuring access to healthy food and recognizing food as medicine. Click Here to Learn More.
About

The I Will Projects

Our mission is to empower communities through education, collaboration and sustainable innovation. We strive for equity and inclusivity in all partnerships, grounded in our shared belief in the inherent value of every individual.