Aquaponics teaches us the profound lesson that in the delicate balance of nature, coexistence is the key to prosperity.
Tweet
So, you're on the hunt for tips, tricks, and strategies to get the best out of your aquaponics system, eh? Perhaps you're just getting your feet wet in the aquaponics world, or you're a seasoned grower looking to level up. Either way, you've come to the right place! This article: Achieving Maximum Yield: Tips for Aquaponics Success' is a goldmine of information and insights that you need. But, let's get the ball rolling, shall we?
For the uninitiated, aquaponics is a combination of aquaculture (raising aquatic animals) and hydroponics (growing plants without soil). The nifty part is, both systems benefit from each other. How so? Well, the fish waste provides an organic food source for the plants, and the plants naturally filter the water for the fish. Neat, right? It's a symbiotic relationship that works like a charm.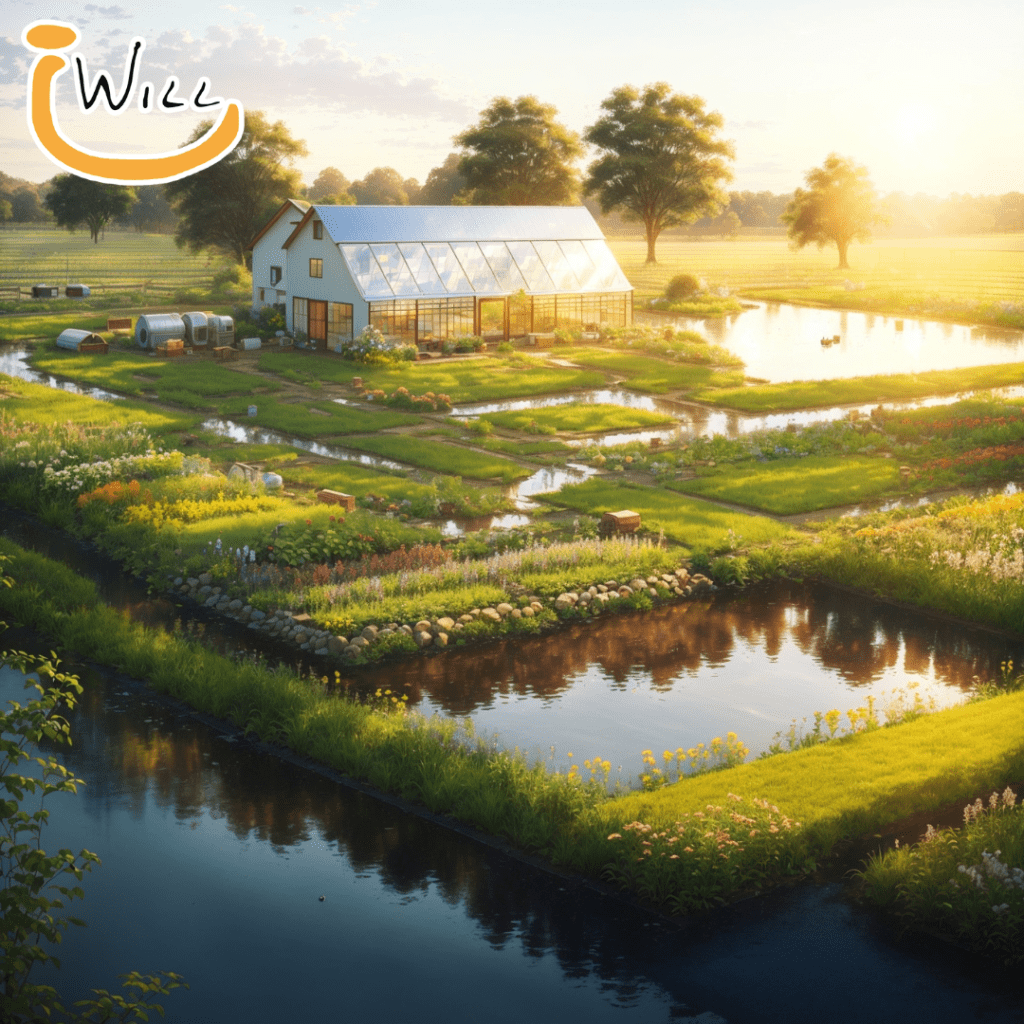 The Beauty of Aquaponics
Aquaponics, quite frankly, is the bee's knees. It's a sustainable, efficient, and eco-friendly farming method that offers a myriad of benefits. Think saving water, reducing waste, and eliminating the need for harmful pesticides. Not to mention the potential to provide fresh, organic, and healthy food right at your doorstep. Now, that's a win-win if ever there was one!
Understanding the Key Components of an Aquaponics System
Aquaponics is not rocket science, but it does require a fundamental understanding of its components. Let's break it down, shall we?
Fish Tank
This is where the fish live and produce waste that becomes the main source of nutrients for the plants. You'll want to ensure that the fish are healthy and well-fed. After all, happy fish equals happy plants.
Grow Bed
The grow bed is the place where your plants grow. It's more than just a container for plants; it also serves as the biofilter in your system. This is where the magic happens: the conversion of fish waste into plant food.
Plumbing
Plumbing is the vascular system of your aquaponics setup. It connects the fish tank and grow bed, enabling the water to circulate between them. It's crucial to design a reliable and efficient plumbing system to ensure the healthy operation of your system.
Choosing the Right Fish and Plants for Your System
There's a boatload of fish and plants suitable for aquaponics, but choosing the right ones for your system is vital for maximum yield. Let's delve into it.
Selecting Your Aquaponics Fish
The best fish for aquaponics are hardy species that can tolerate varying conditions. Think tilapia, koi, or catfish. Remember to take into account factors like temperature, pH, and feeding requirements.
Picking the Perfect Plants
Aquaponics allows you to grow a wide range of plants. From leafy greens like lettuce and spinach to fruiting plants like tomatoes and strawberries, the possibilities are endless. The key is to choose plants that match the nutritional needs provided by your fish.
Managing Water Quality: The Lifeblood of Your Aquaponics System
Water quality can make or break your aquaponics system. It's the lifeline for both your fish and your plants. Here's what you need to know.
Monitoring and Adjusting pH Levels
Keeping a keen eye on your system's pH level is critical. The optimal pH for most aquaponics systems is around 6.8 to 7.0. Use a reliable pH meter to keep track and make adjustments as needed.
Nitrogen Cycle: Understanding the Heart of Aquaponics
The nitrogen cycle is the secret sauce of a successful aquaponics system. It's the process of converting harmful fish waste into beneficial nitrates for your plants. Get to know it, and you'll be well on your way to aquaponics success.
Feeding Your Fish: Fuel for Your Aquaponics Engine
Feeding your fish might seem straightforward, but it's a crucial aspect of your aquaponics system. Let's dive in.
Choosing the Right Fish Food
A good diet ensures that your fish produce nutrient-rich waste for your plants. Select a high-quality fish feed that provides a balanced diet for your fish species.
Feeding Frequency and Amount
Overfeeding can lead to water pollution, while underfeeding can result in insufficient nutrients for your plants. It's a delicate balance that requires observation and adjustment.
Maintaining Your Aquaponics System: The Path to Long-Term Success
An aquaponics system is a living ecosystem that requires regular maintenance to keep it running smoothly. Here are some tips.
Regular Cleaning
Regular cleaning is essential to prevent buildup and blockages in your system. This includes cleaning the fish tank, grow bed, and plumbing.
Checking the Health of Your Fish and Plants
Keeping an eye on the health of your fish and plants can help you spot potential issues early. Look out for signs of disease or pest infestations.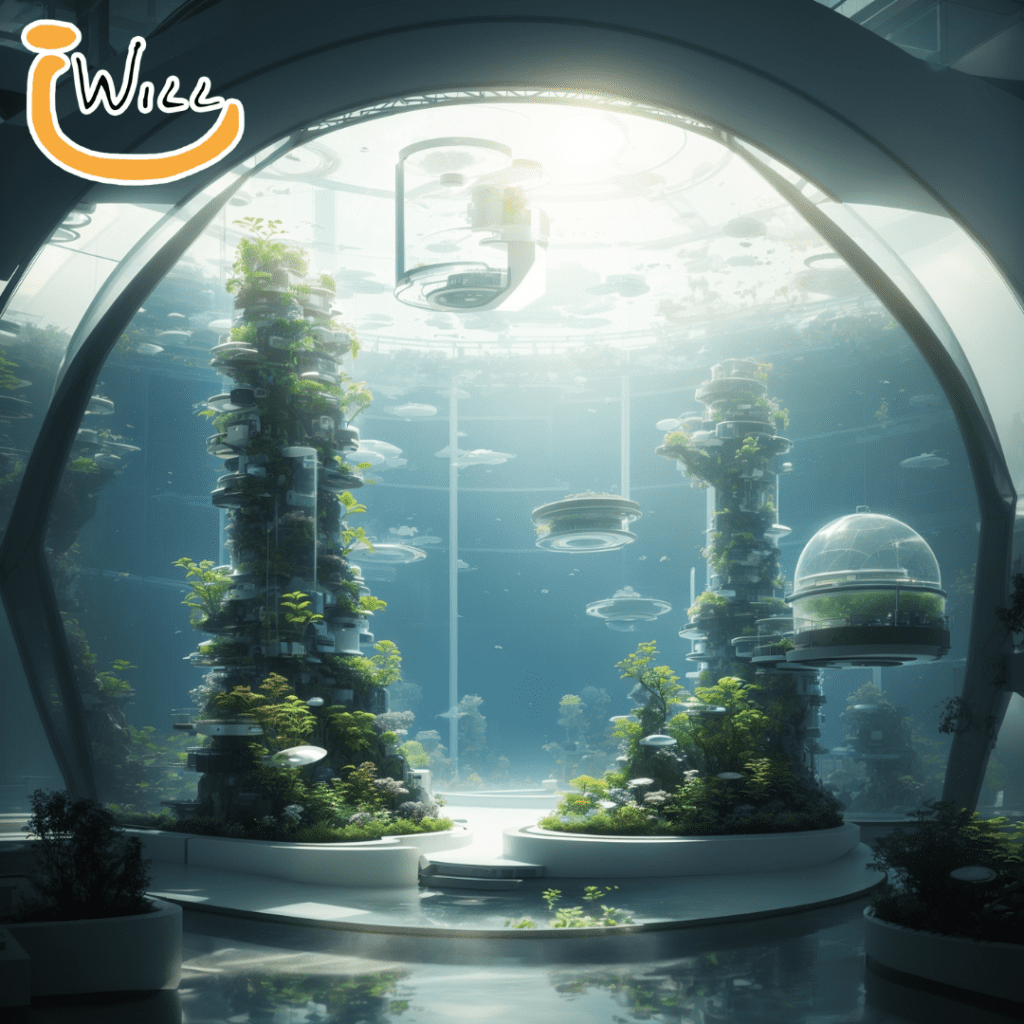 Scaling Up: Tips for Expanding Your Aquaponics System
If you've had some success with a small system, you might be considering scaling up. Here are some pointers.
Planning for Expansion
Consider the space, resources, and additional requirements you will need. Plan carefully to ensure a smooth transition.
Investing in More Efficient Equipment
As you scale up, it might be worth investing in more efficient equipment. This could include larger tanks, better pumps, and advanced monitoring systems.
Common Challenges and How to Overcome Them
Every aquaponics grower faces challenges along the way. But don't fret, we've got you covered.
Balancing Nutrient Levels
Balancing nutrient levels in an aquaponics system can be tricky. Regular testing and careful adjustment can help keep everything in check.
Managing Pests and Diseases
Despite your best efforts, pests and diseases can find their way into your system. Integrated pest management strategies and organic methods can help keep your system healthy and productive.
Conclusion
Aquaponics can be a rewarding journey, both in terms of the challenge and the yield. With this 'Article Achieving Maximum Yield: Tips for Aquaponics Success', we hope you've gained valuable insights and practical tips to help you succeed. Remember, every system is unique, and it takes patience, practice, and continuous learning to reap the maximum benefits. Now go forth and let your aquaponics journey flourish!
FAQs
1. Is aquaponics expensive to start?
Not necessarily. You can start small with a basic DIY system, and then scale up as you gain experience and confidence.
2. What's the best fish for aquaponics?
Tilapia, koi, and catfish are among some popular choices. However, the best fish for you depends on your local climate, the legality of the species, and your personal preferences.
3. Can you grow any plant in an aquaponics system?
While a wide range of plants can be grown in an aquaponics system, not all plants are suitable. Choose plants that match the nutritional needs provided by your fish.
4. How often should I clean my aquaponics system?
Cleaning schedules can vary based on the size and design of your system. However, regular checking and cleaning of the fish tank, grow bed, and plumbing are essential for a healthy system.
5. Do I need to add fertilizers to my aquaponics system?
Generally, no. The fish waste provides the nutrients the plants need. However, some systems might require supplementary nutrients for certain plants.
6. Can I use any type of fish feed?
It's best to use high-quality fish feed that provides a balanced diet for your fish species. The better the fish diet, the better the waste nutrients for your plants.
The I Will Projects, a 501(c)3 organization serving communities since 2014, believes in multiple solutions to address global challenges. Our IFIZ education programs focus on general aquaponics, growing microgreens and sprouts, and insect farming. These programs empower communities by expanding knowledge, developing collaboration, and advocating for sustainable innovation. Our aim is to contribute to a regenerative food system, ensuring access to healthy food and recognizing food as medicine. Click Here to Learn More.
About

The I Will Projects

Our mission is to empower communities through education, collaboration and sustainable innovation. We strive for equity and inclusivity in all partnerships, grounded in our shared belief in the inherent value of every individual.