Veganism is the next phase in human evolution. – Coretta Scott King
Tweet
Introduction: Veganism's Ever-growing Popularity
In today's rapidly changing world, the question "Can Veganism Really Save the Planet?" is becoming increasingly pertinent. As vegan diets and plant-based foods continue to rise in popularity, we witness a significant transition not only among Hollywood's elite but also with our neighbors next door. The climate crisis has prompted many to reevaluate their food choices, with a growing number turning to vegetarian diets as a response to the environmental impacts of meat production and dairy consumption.
Aquaponics, a sustainable food growing method combining aquaculture with hydroponics, is also gaining attention as a potential solution to food production challenges. While dairy products and animal-based foods have long been staples in many diets, the shift towards a more plant-centric approach is not solely about the planet. Human health, coupled with the environmental benefits of systems like aquaponics, is also a driving factor. With concerns ranging from the over-reliance on fossil fuels in food production to the health implications of certain food choices, it's crucial to delve deep into what's truly driving this shift towards a plant-based lifestyle.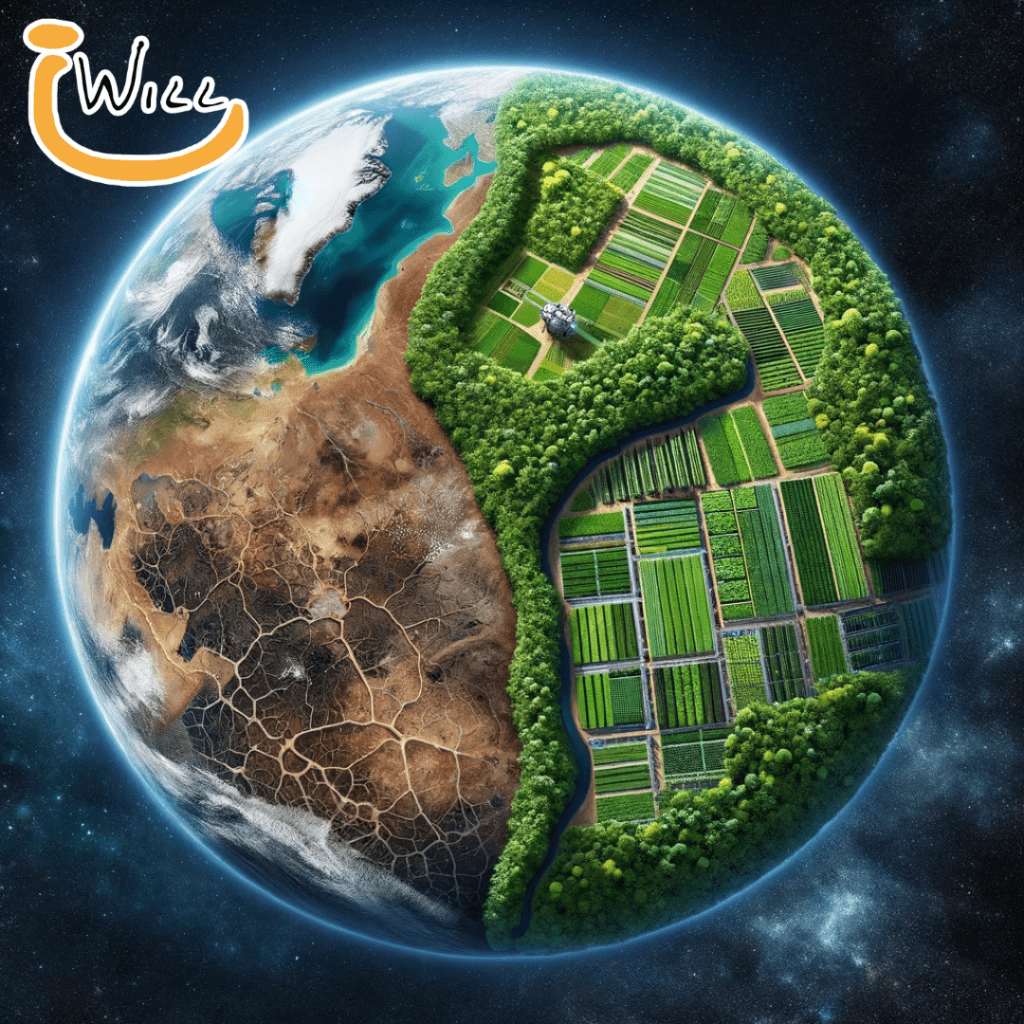 Understanding Veganism
Fundamentally, veganism isn't just about what's on your plate. It's a holistic approach to living, shunning all animal-derived products. This means no meat, dairy, or honey in food, and no leather or wool in clothing. The driving force behind veganism is a combination of compassion for animals and a deep concern for our environment.
Reasons People Are Embracing Veganism
A few of reasons people adopt a vegan lifestyle:
Compassion for Animals: Many can't reconcile the love they feel for their pets with the consumption of other animals.
Health Concerns: Some find they feel better, physically and mentally, on a plant-based diet.
Environmental Concerns: A growing group is turning vegan because they're worried about the planet's future.
Veganism's Environmental Impact
Reducing Carbon Footprint
Animal farming, especially cattle, produces significant amounts of methane – a greenhouse gas far more potent than carbon dioxide. The global livestock industry produces more greenhouse gas emissions than all cars, planes, and ships combined. Thus, reducing or eliminating the consumption of animal products can have a profound effect on one's carbon footprint.
Water Conservation
Water scarcity is a real and pressing issue. Livestock farming, particularly beef and dairy cattle, requires immense quantities of water. In contrast, crops like beans, lentils, and tofu are much more water-efficient, and provide alternative protein sources.
Protecting Ecosystems
The livestock sector is a leading player in deforestation and habitat destruction. Our oceans aren't safe either, with overfishing being a significant concern. A move away from animal-based diets can play a role in halting these detrimental activities.
The Other Side of the Coin
Global Feeding Concerns
Detractors argue that a global shift to veganism might be unrealistic. Certain regions, due to their geographical and climatic conditions, might not support extensive crop cultivation but can support grazing animals.
Sustainability Quandaries
Being vegan doesn't automatically make one's diet sustainable. Some vegan-friendly crops, such as quinoa, almonds and avocados, have their own environmental issues when produced unsustainably or in massive quantities.
The Nuances of Veganism
Ethical Considerations
Beyond the environmental impacts, many vegans are driven by ethical concerns. The industrial farming system often subjects animals to cramped conditions, overbreeding, disease and premature culling. Embracing a vegan lifestyle can be seen as a stance against these practices.
Nutritional Balance
While a vegan diet can be rich in essential nutrients, there are potential pitfalls. Vitamins such as B12, which are predominantly found in animal products, may need supplementation. However, with careful planning and a well-balanced diet, many vegans report improved health and vitality.
The Economic Perspective
As demand for vegan products grows, so does the market. From plant-based burgers to vegan leather, industries are innovating at an unprecedented rate. This not only offers vegans more choices but also stimulates economic growth and job creation.
Challenges to Veganism
Cultural Hurdles
In many cultures, meat and dairy have deep-rooted historical and cultural significance. Convincing individuals to set aside centuries of tradition can be challenging.
Economic Impediments
While the vegan market is growing, there's an undeniable economic reliance on livestock farming in many regions. Transitioning these areas to plant-based industries would require significant time, resources, and retraining.
The Broader Sustainability Movement
Interconnected Solutions
Veganism is just one of many potential solutions to our environmental challenges. Integrated approaches, such as combining renewable energy, waste reduction, and sustainable agriculture practices, can have a compounded positive effect.
Educating and Advocating
Awareness is the first step to change. By educating communities about the benefits of veganism and other sustainable practices, we can inspire collective action.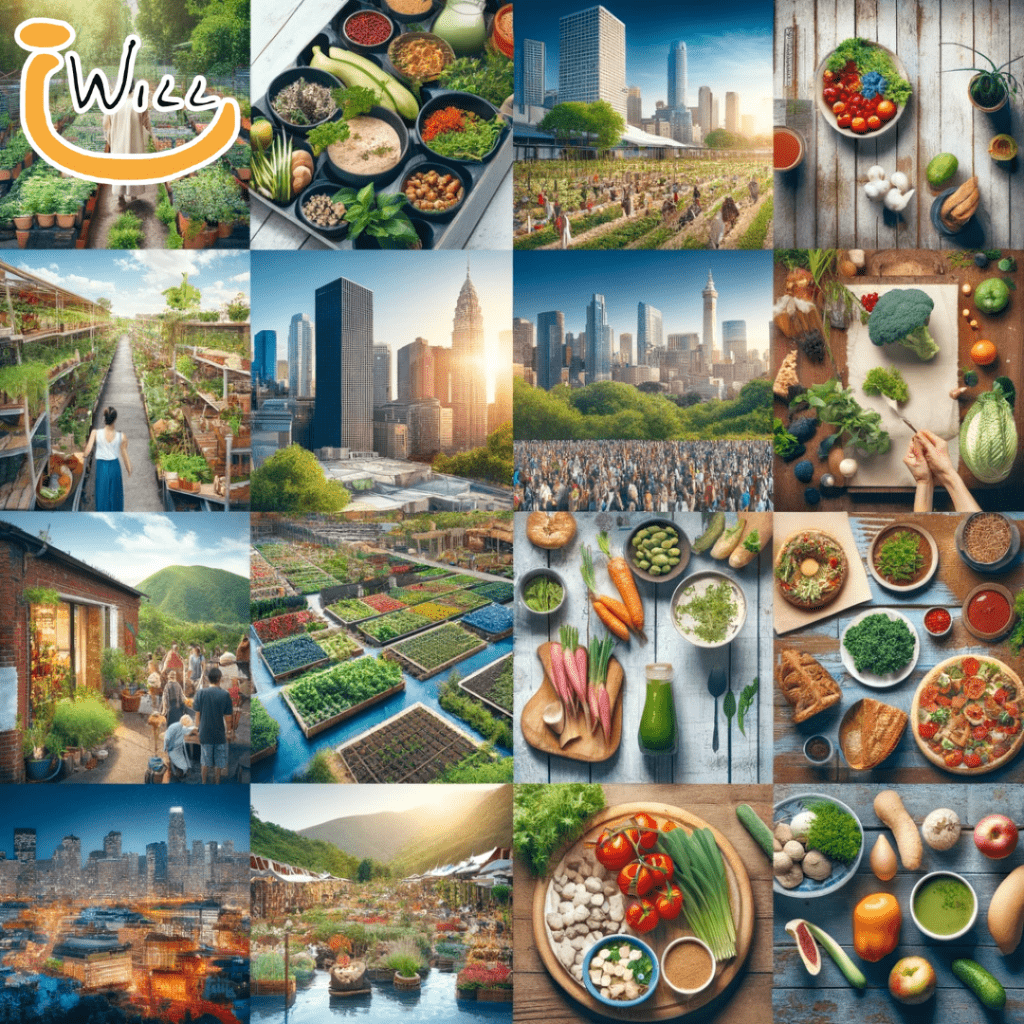 FAQs
Is veganism the ultimate environmental solution?
It's a significant step, but a multi-pronged approach is essential.
Is global veganism realistic?
It's complex due to various challenges, but reducing animal consumption gradually and consistently is a start. Start small. Reduce animal products gradually and seek out vegan communities for guidance.
Conclusion: Can Veganism Really Save the Planet?
Veganism undeniably stands as a viable response to the climate crisis, with its potential to reduce greenhouse gas emissions and curtail water pollution. The environmental footprint of animal agriculture, which occupies vast stretches of agricultural land and contributes significantly to greenhouse gas emissions, is a growing concern. Furthermore, the ethical implications surrounding the use of animals for food, coupled with the environmental cost of producing meat products, cannot be overlooked. However, like any solution, veganism presents its set of challenges.
Yet, as we navigate the pressing concerns of the climate crisis and the increasing demand on our planet's dwindling resources, turning our attention to sustainable solutions like veganism becomes paramount. The shift towards vegan foods not only makes a positive impact on our environment but also addresses issues like food waste. Each individual's choice, whether it's adopting a fully vegan lifestyle or merely reducing meat consumption, plays a pivotal role in shaping our planet's future.
In the overarching question, "Can Veganism Really Save the Planet?", the answer lies in our collective actions and the conscious choices we make daily. Together, with every effort, we inch closer to a brighter, environmentally-conscious future for us and the generations that follow.
The I Will Projects, a 501(c)3 organization serving communities since 2014, believes in multiple solutions to address global challenges. Our IFIZ education programs focus on general aquaponics, growing microgreens and sprouts, and insect farming. These programs empower communities by expanding knowledge, developing collaboration, and advocating for sustainable innovation. Our aim is to contribute to a regenerative food system, ensuring access to healthy food and recognizing food as medicine. Click Here to Learn More.

References:
phys.org/news/2023-02-veganism-planet-limited-meat-consumption.html
zurich.com/en/media/magazine/2021/must-we-all-turn-vegan-to-save-the-planet
theguardian.com/lifeandstyle/2021/apr/25/going-vegan-can-switching-to-a-plant-based-diet-really-save-the-planet
theguardian.com/environment/2023/jul/20/vegan-diet-cuts-environmental-damage-climate-heating-emissions-study
thehumaneleague.org/article/environmental-benefits-of-veganism
Disclaimer: This blog post provides general health and nutritional information. The author is not a medical professional, and the content should not be used as a substitute for professional medical advice, diagnosis, or treatment. Any application of the material provided is at the reader's discretion and is their sole responsibility. If you have a medical concern or emergency, please consult with a healthcare provider.
About

The I Will Projects

Our mission is to empower communities through education, collaboration and sustainable innovation. We strive for equity and inclusivity in all partnerships, grounded in our shared belief in the inherent value of every individual.