Introduction
Our daily snacking habits, embedded deeply in the tapestry of our lifestyle, represent more than just casual moments of pleasure and comfort. These instances, often a quick reach for our favored treats, embody a tradition of leisure that spans across cultures and generations. However, there's an obscured aspect to our snacking – one that affects the health of our planet in ways not immediately visible to the naked eye. The journey from production to the pantry entails a complex web of hidden environmental costs, which often slip past the consumer's awareness.
This blog post peels back the layers of snack production, revealing the intricate food costs and their environmental effects that extend significantly beyond the surface-level impacts. We'll explore how these costs intersect with the broader challenges of sustainability and ethical consumption, how they may negate the health benefits we seek from our snacks, and why it's vital to consider the health costs not only to ourselves but also to the environment. As we examine the true price of indulging in unhealthy foods, it becomes clear that the choices we make today will resonate with the well-being of future generations.
Join us as we uncover the hidden environmental cost of your favorite snacks, and learn how to savor your treats responsibly.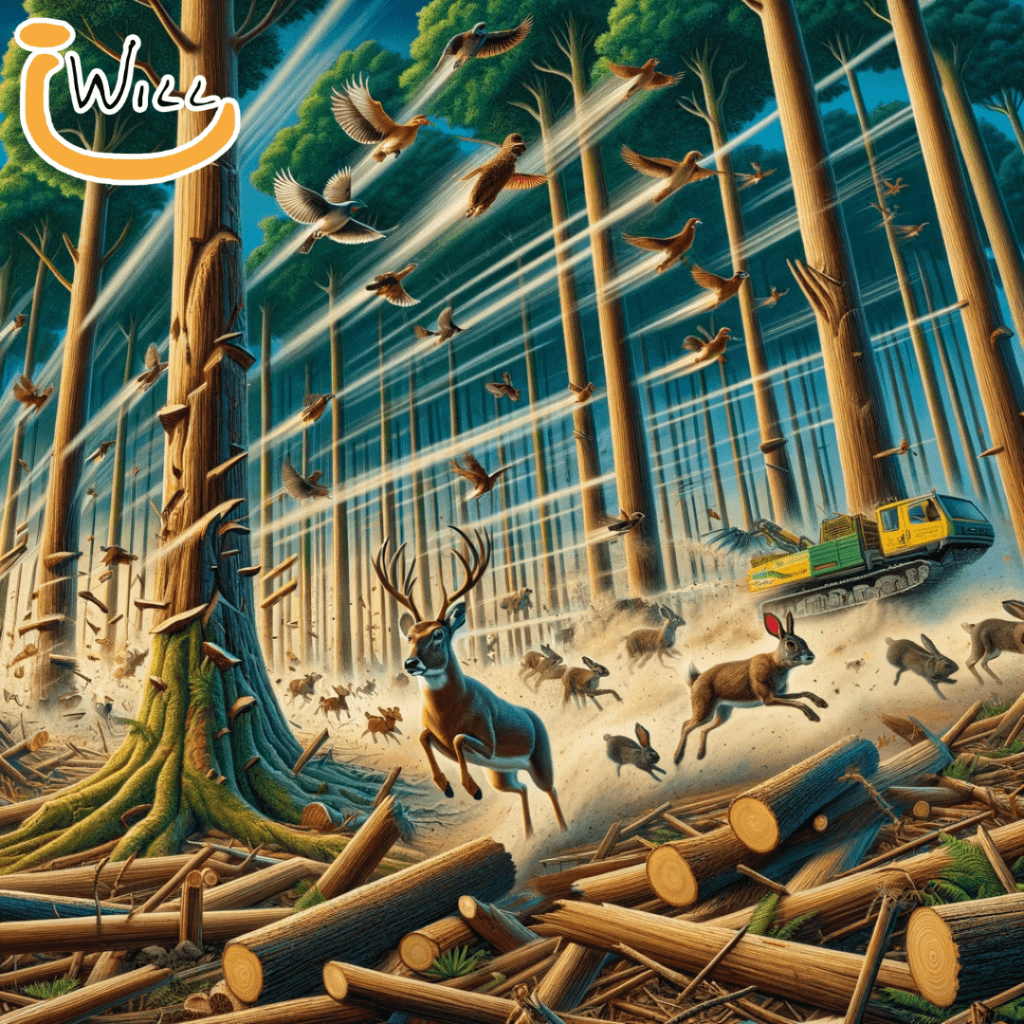 Understanding the Footprint
It's crucial to recognize that the environmental footprint of snacks is a cumulative issue. The footprint isn't just about the carbon emissions during manufacturing but encompasses water usage, land changes due to agriculture, and the life cycle of packaging materials.
Snack Production and Eco-Impact
The snack production process is a resource-intensive operation. It not only requires significant energy input but also contributes to the depletion of natural resources. This phase of the lifecycle is pivotal as it sets the stage for the subsequent environmental impacts.
The Journey of a Snack
From Farm to Factory
The story of a snack begins on the farm. Here, large-scale monocultures often replace diverse ecosystems, leading to a decrease in biodiversity. Intensive agricultural practices can exhaust soil nutrients, necessitating the use of chemical fertilizers which further degrade the environment.
Packaging Woes and Environmental Strain
Moving to the factory, snacks are wrapped in layers of plastic, cardboard, and foil, many of which are not easily recyclable. This packaging is essential for preserving freshness but becomes a contaminant once its purpose is served.
Ingredients and the Environment
The High Cost of Low-Price Ingredients
Inexpensive ingredients can come at a high environmental cost. The drive for low-cost inputs can lead to exploitation of land and water resources, and in some cases, may even incentivize farmers to engage in unsustainable farming practices.
Water Usage in Snack Production
The water footprint of snacks is often overlooked. Water is not only used in growing raw materials but also in the processing stages where it's used in vast quantities for cleaning and manufacturing.
Pesticides and Snack Crops
The reliance on pesticides for snack crop cultivation is a significant concern. These chemicals can leach into waterways, affecting aquatic life and potentially entering human water supplies.
Energy Consumption and Emissions
Fossil Fuels in Snack Manufacturing
The dependence on fossil fuels for snack manufacturing is an area ripe for improvement. The energy used to power production plants predominantly comes from non-renewable sources, contributing to a high carbon output.
Greenhouse Gases: The Snack Link
Snack production's link to greenhouse gas emissions is a chain of cause and effect. From the electricity used in factories to the refrigeration needed to keep products fresh during transport, each step releases carbon dioxide into the atmosphere.
Waste Management Challenges
Packaging Waste and Its Lifespan
The lifespan of snack packaging is disproportionately long compared to the time it takes to consume the product it holds. Packaging materials, particularly plastics, can persist in the environment for hundreds of years.
Food Waste in the Snack Industry
Snacks that don't meet quality standards or remain unsold contribute to food waste. This waste not only represents a lost opportunity to feed the hungry but also creates methane as it decomposes—a potent greenhouse gas.
The Impact of Transportation
Emissions from Snack Distribution
The global distribution network for snacks is a significant source of emissions. Trucks, ships, and planes crisscross the planet to deliver snacks to consumers, burning fossil fuels at every step.
The Carbon Footprint of Snack Delivery
The final leg of a snack's journey to the consumer also adds to its carbon footprint. The delivery vehicles that bring snacks to local stores or directly to consumers' doors are often powered by gasoline or diesel.
Ethical Considerations
Labor and Environmental Justice
The labor conditions in the snack industry can reflect broader environmental justice issues. Workers in developing countries may face exposure to harmful chemicals and poor working conditions, which can have broader social and environmental impacts.
The Role of Corporate Responsibility
Corporations hold significant sway in reducing the environmental impact of snacks. By investing in sustainable practices, companies can lead the way in minimizing the ecological footprint of their products.
Health and Environment: The Connection
Nutritional Cost vs. Environmental Cost
The health impacts of snacking are often considered separately from environmental costs, but they are in fact closely connected. Highly processed snacks can have a high environmental impact and also contribute to health issues like obesity and heart disease.
The Organic Alternative
Organic snacks often come with a higher price tag, but they offer a solution to some of the environmental challenges posed by conventional snack production. Organic farming practices can improve soil health and reduce the need for chemical fertilizers and pesticides.
Consumer's Role
Making Informed Choices
Consumers can influence the industry through their purchasing choices. By choosing snacks with a lower environmental impact, consumers can drive demand for more sustainable practices.
The Power of the Green Dollar
The concept of the green dollar is based on the idea that consumers can effect change by choosing to spend money on products that align with their environmental values.
Sustainable Snack Solutions
Innovations in Sustainable Snacking
Some companies are at the forefront of innovation, developing new methods of snack production that reduce waste and energy consumption.
Case Studies: Success Stories in Snack Sustainability
Highlighting successful companies that have integrated sustainability into their operations can serve as a model for others in the industry.
The Future of Snacks
Upcoming Trends in Eco-Friendly Snacks
The snack industry is on the cusp of change, with new trends emerging that emphasize sustainability and reduced environmental impact.
The Role of Legislation and Policy
Legislation and policy can be powerful tools in steering the snack industry towards more sustainable practices.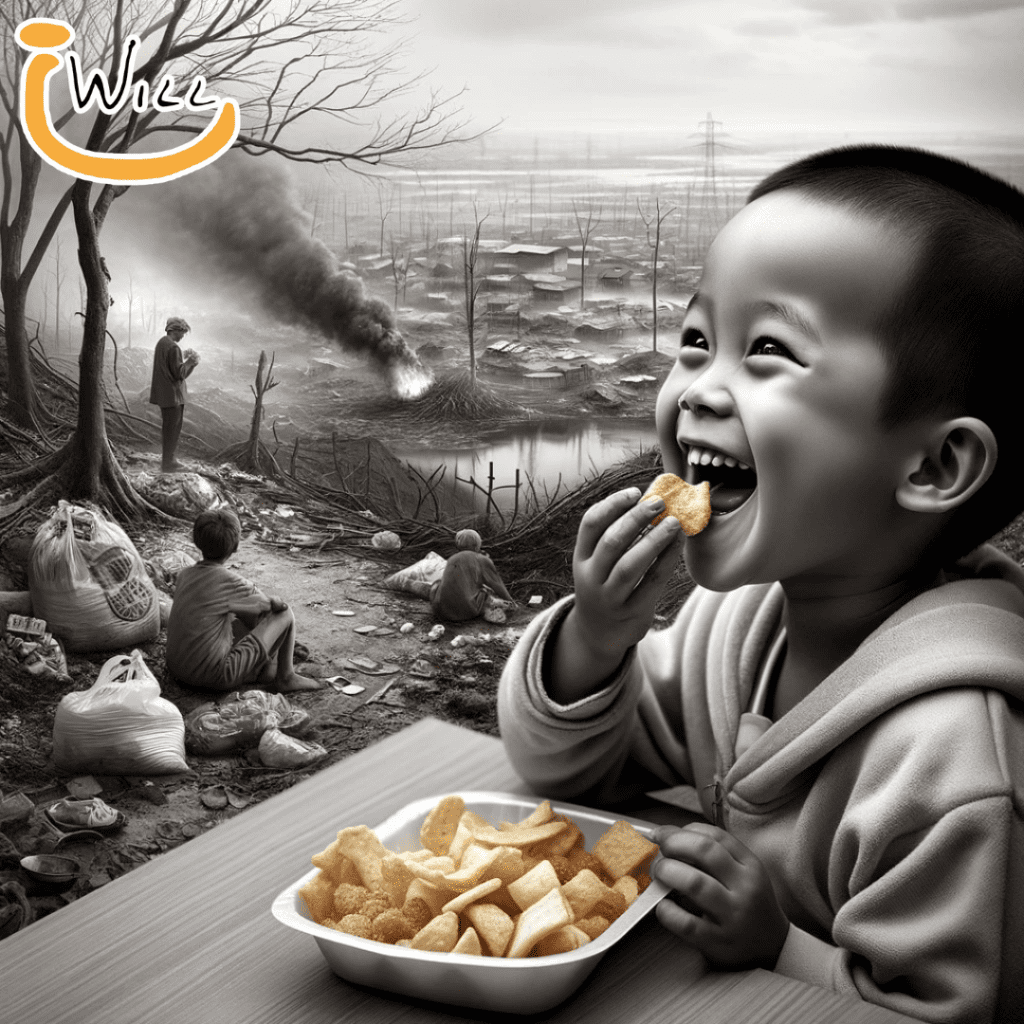 FAQS
How does snack production contribute to water scarcity?
Snack production often involves water-intensive agriculture for raw ingredients, which can deplete local water sources. Additionally, the processing phase requires significant amounts of water for various uses, contributing to water scarcity in certain regions.
What role does packaging play in the environmental impact of snacks?
Packaging, especially single-use plastics, is a major environmental issue in snack production. It often ends up in landfills or as litter, where it can take centuries to decompose, and it contributes to pollution and harms wildlife.
Are there any eco-friendly snack packaging options?
Yes, some companies are using biodegradable or compostable materials for snack packaging. Others are adopting more sustainable practices like using recycled content or designing packaging that can be repurposed or recycled more easily.
Can snack production lead to deforestation?
Yes, the demand for agricultural land to grow snack ingredients can lead to deforestation, especially in tropical regions. This not only destroys habitats but also contributes to carbon emissions as trees that absorb carbon dioxide are cut down.
How does the transportation of snacks affect the environment?
Transportation of snacks contributes to carbon emissions, particularly if the products are shipped over long distances. The use of refrigerated transport for certain snacks also increases energy consumption and emissions.
What is the carbon footprint of the average snack?
The carbon footprint varies widely depending on the type of snack, its ingredients, and how it's produced and transported. Generally, snacks that require refrigeration or come from far away tend to have a higher carbon footprint.
Are organic snacks really better for the environment?
Organic snacks can be better for the environment because organic farming practices often promote soil health and biodiversity and reduce the use of synthetic pesticides and fertilizers. However, the overall environmental impact also depends on factors like packaging and transportation.
How can consumers reduce the environmental impact of their snacking habits?
Consumers can choose snacks with minimal packaging, opt for locally produced options, support brands that practice sustainable farming, and look for certifications like organic or Fair Trade.
What is the most environmentally damaging part of snack production?
It's challenging to pinpoint the most damaging aspect as it varies by product, but generally, intensive agricultural practices, non-recyclable packaging, and long-distance transportation are among the top contributors.
Are there any global initiatives to reduce the environmental impact of snack production?
Yes, there are various global initiatives aimed at reducing the environmental impact of food production, including snacks. These include efforts to promote sustainable agriculture, reduce food waste, and improve packaging.
How significant is the impact of pesticides used in snack production on local ecosystems?
Pesticides can have a significant negative impact on local ecosystems, including polluting waterways, harming non-target species, and reducing biodiversity.
How can snack companies become more sustainable?
Companies can invest in renewable energy, adopt sustainable farming practices, reduce packaging, minimize food waste, and improve logistics to reduce their carbon footprint.
What is the life cycle assessment of snacks, and why is it important?
A life cycle assessment (LCA) evaluates the environmental impacts associated with all the stages of a product's life, from raw material extraction through processing, distribution, use, and disposal. This assessment is crucial for identifying the stages where interventions can most effectively reduce environmental impacts.
Is there a difference in environmental impact between sweet and savory snacks?
The difference largely depends on the ingredients and production processes. For instance, chocolate production can have different environmental concerns, such as deforestation, compared to potato chips, which may have a higher water footprint.
How does energy consumption during snack production contribute to its environmental cost?
Energy consumption contributes to greenhouse gas emissions, especially when sourced from fossil fuels. Reducing energy use or switching to renewable sources can significantly lower the environmental cost of snack production.
Conclusion
In closing, let's consider this an urgent call to action for every individual and business involved in the journey of snacks from farm to table. The Hidden Environmental Cost of Your Favorite Snacks is not just a phrase, but a reality that includes the true costs paid by our environment at each step. Food producers and consumers alike bear the weight of this responsibility, as the social costs of our current practices are too great to ignore.
Methane emissions from uneaten food decomposing in landfills, the degradation of drinking water quality, the economic effects of environmental degradation—all these issues form a chain reaction that eventually impacts human health. The health externalities are far-reaching, from the air pollution emissions tied to transportation and manufacturing to the countless ways these environmental issues diminish the quality of human life.
It is imperative for food supply chains to be scrutinized and reimagined so that the adverse impact on our planet is minimized. It's not just about the immediate gratification of taste but also about the legacy we leave for future generations. The choices we make today, both as consumers and as companies, will dictate the sustainability of our food systems tomorrow.
Let's join forces to revamp our food system, directing our efforts towards sustainable methods like aquaponics to cut waste and save water. Embracing these practices helps preserve our environment and community health. We must urgently address the Hidden Environmental Cost of Your Favorite Snacks for our planet's future and our own well-being.
The I Will Projects, a 501(c)3 organization serving communities since 2014, believes in multiple solutions to address global challenges. Our IFIZ education programs focus on general aquaponics, growing microgreens and sprouts, and insect farming. These programs empower communities by expanding knowledge, developing collaboration, and advocating for sustainable innovation. Our aim is to contribute to a regenerative food system, ensuring access to healthy food and recognizing food as medicine. Click Here to Learn More.
References:
earthjustice.org/article/the-hidden-costs-of-food
phys.org/news/2021-10-halloween-candy-hidden-environmental.html
news.climate.columbia.edu/2019/08/23/food-waste-hidden-costs/
wired.com/story/hidden-cost-world-food-system/
sciencedirect.com/science/article/abs/pii/S095965262101742X
rockefellerfoundation.org/report/true-cost-of-food-measuring-what-matters-to-transform-the-u-s-food-system/
earth.org/how-does-food-waste-affect-the-environment/
conservation.org/blog/news-spotlight-how-does-your-diet-affect-the-environment
About

The I Will Projects

Our mission is to empower communities through education, collaboration and sustainable innovation. We strive for equity and inclusivity in all partnerships, grounded in our shared belief in the inherent value of every individual.