Adopting aquaponics is not just a choice; it's a moral imperative for a sustainable future.
Tweet
Introduction: Unlocking the Future of Agriculture with Aquaponics
In an era defined by pressing environmental challenges, the search for sustainable solutions has never been more critical. Particularly within the field of agriculture, the urgency for innovations is palpable. Here is where the environmental advantages of Aquaponics systems come into play. This groundbreaking approach combines the best of aquaculture and hydroponics, offering a resilient and future-oriented farming method that stands at the forefront of agricultural revolution.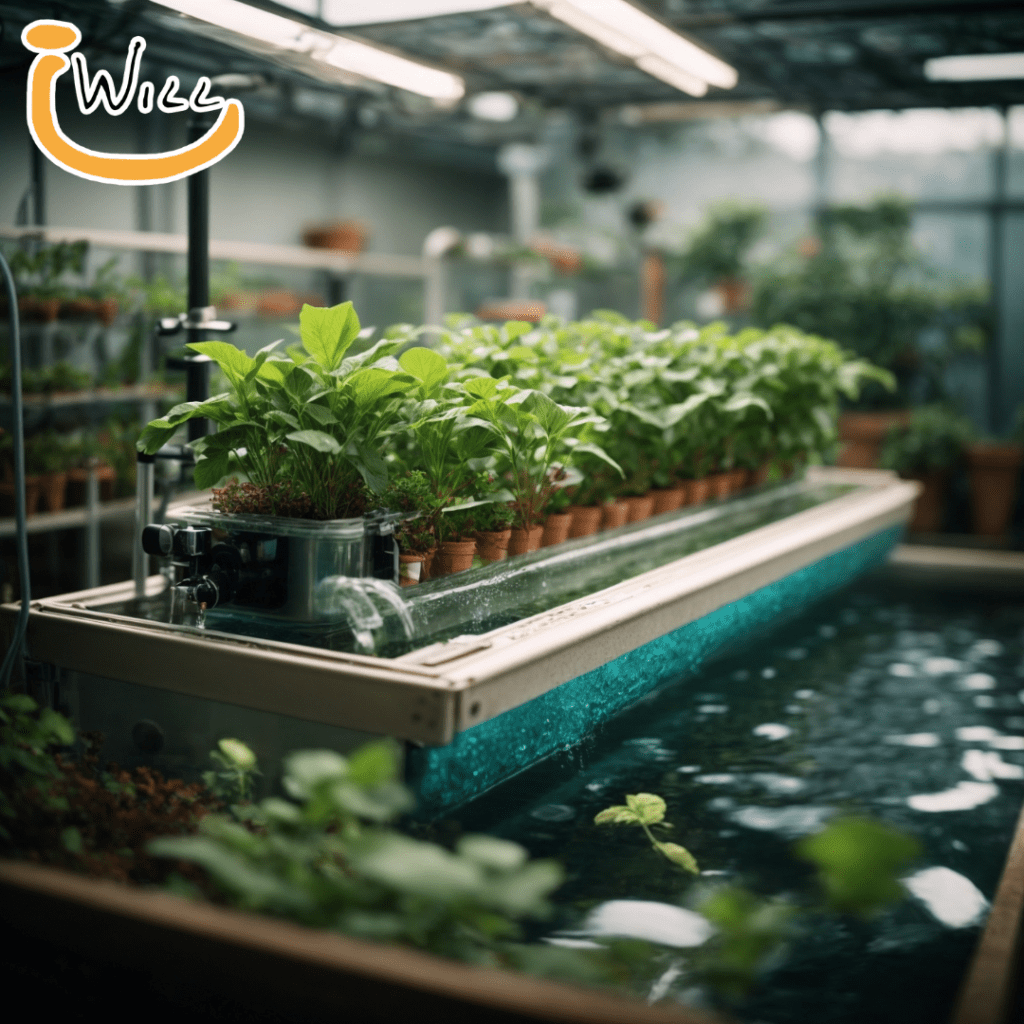 The Ecosophy of Aquaponics: More than Just a Buzzword
Far from being a passing fad, aquaponics serves as a trailblazer in eco-friendly agriculture. It introduces a circular economy within farming through its closed-loop system, ensuring resource thriftiness, waste curtailment, and humane food production.
Exploring the Aquaponics Ecosystem
What Exactly is Aquaponics?
Aquaponics is an ingenious amalgamation of fish cultivation (aquaculture) and soil-less plant growth (hydroponics), carried out in nutrient-fortified water.
Mutualism at Work
Within this integrated system, aquatic life and flora thrive symbiotically. Nutrient-rich water from the fish tanks circulates through plant beds, while the plants reciprocate by purifying the water that eventually returns to the fish tanks.
Eco-Perks
A Water-Smart Approach
Conventional farming guzzles water, much of which dissipates through evaporation or runoff. Aquaponics optimizes water usage, achieving up to a 90% reduction compared to traditional methods.
Natural Nutrients
Fish waste naturally nourishes the plants, sidelining the need for synthetic fertilizers notorious for their environmental toll.
Carbon-Efficient Cultivation
By enabling localized farming, aquaponics cuts down on the carbon emissions associated with long-distance food transportation.
Fiscal Incentives
Sustainable ROI
While the startup costs can be daunting, aquaponics promises lower ongoing expenditures compared to traditional agriculture.
The Organic Gold Rush
The growing consumer demand for organic and sustainably-sourced foods translates into profitable ventures for aquaponics farmers.
Ethical and Communal Considerations
Grassroots Transformation
Aquaponics fosters local agricultural growth and job opportunities, creating ripple effects of prosperity in communities.
Humane Aquaculture
Compared to commercial fish farms, aquaponics offers more spacious and humane conditions for fish, making it an ethical alternative.
Comparing Agro-Approaches
Classical Agriculture
Traditional soil-based farming brings a baggage of environmental issues, such as soil erosion and groundwater pollution from agrochemicals.
Hydroponics: A Half-Measure
While hydroponics saves water, it often relies on artificial nutrients and has a greater energy footprint than aquaponics.
Practical Implementations
Urban Greens in Detroit
The Michigan Urban Farming Initiative employs aquaponics to turn forsaken urban spaces into lush food gardens.
Thai Trailblazers
Several Thai aquaponics initiatives address food security while providing a sustainable income for rural inhabitants.
Tech-Savvy Aquaponics
Sensory Intelligence
Cutting-edge sensors keep tabs on pH, temperature, and nutrient levels, making it easier for farmers to balance the ecosystem.
The Automation Leap
Automated systems can streamline tasks like feeding and harvesting, mitigating human errors that could jeopardize the balanced ecosystem.
Global Significance
Alleviating Overfishing
By offering a sustainable method for fish cultivation, aquaponics can reduce the strain on overfished oceanic stocks.
Oasis in Food Deserts
Urban-based aquaponics can bring fresh produce to food-deprived areas, improving local food accessibility.
Regulatory and Educational Avenues
The Organic Debate
While its organic status remains contentious, some aquaponics setups have successfully met rigorous organic certification criteria.
Public Sector Backing
U.S. governmental grants incentivize sustainable farming innovations, including aquaponics, enhancing its viability.
The Learning Curve
Educational Synergy
A growing number of schools are integrating aquaponics into their curricula, nurturing a generation attuned to sustainable agriculture.
E-Learning Platforms
Online courses make it easier for aspiring aquaponics farmers to gain essential know-how.
Investment Portals
Crowd-Powered Ventures
Crowdfunding platforms like Kickstarter offer a financial springboard for budding aquaponics entrepreneurs.
Venture Capital Infusion
As awareness spreads, venture capital is increasingly fueling the growth of aquaponics ventures.
Future Directions
AI-Enhanced Aquaponics
Artificial Intelligence and machine learning are set to revolutionize the efficiency and scalability of aquaponics systems.
The Scalability Quotient
Advancements in technology could make large-scale aquaponics operations more feasible and efficient.
Real-World Testimonies
Aussie Achievements
In Australia, aquaponics has proven its mettle by simultaneously cultivating barramundi and leafy greens.
Eco-Friendly Dining in San Francisco
Certain San Francisco eateries have adopted aquaponics, not just to supply their kitchens but also to diminish their environmental footprint.
Challenges and Counterarguments
Startup Sticker Shock
The initial investment may be high, but operational costs are typically lower in the long run.
Complexity Concerns
Managing the delicate equilibrium between fish and plants may be intricate, but it's a learning curve worth navigating for the planet's sake.
Sustainable Innovations
Solar-Powered Systems
Harnessing renewable energy like solar power can further reduce the environmental impact of aquaponics, making it an increasingly attractive option for eco-conscious farmers.
Vertical Farming Integration
Combining aquaponics with vertical farming techniques can maximize yield per square foot, making it suitable for urban environments where space is at a premium.
Health Benefits
Nutrient-Rich Produce
The closed-loop system of aquaponics ensures nutrient-rich produce, often leading to fruits and vegetables with higher mineral and vitamin content compared to traditional farming.
Reduced Pesticide Usage
With no soil to harbor pests and a nutrient-rich aquatic environment, the need for harmful pesticides is virtually eliminated in aquaponics systems.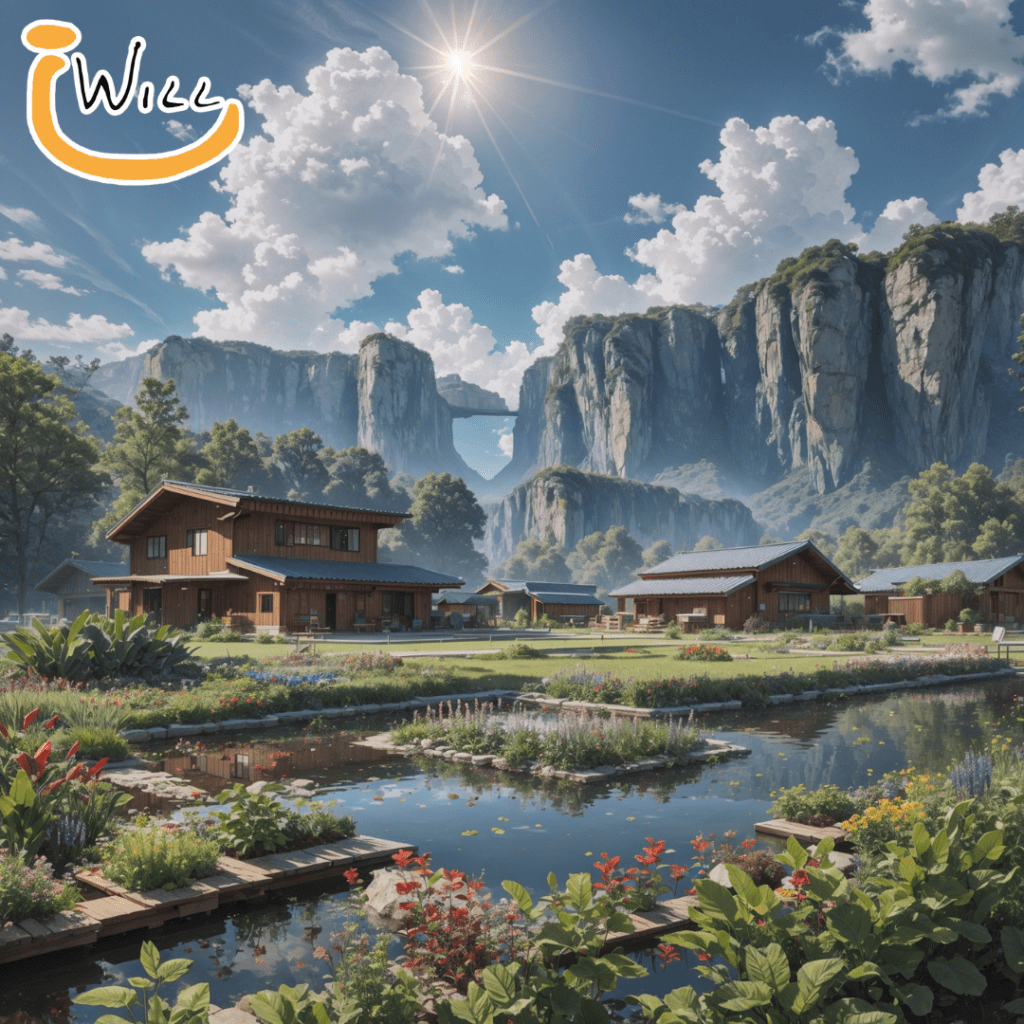 Aquaponics for Social Good
Rehabilitation Programs
Aquaponics has been introduced into correctional facilities and rehabilitation centers as a form of therapy and skills training, providing multifaceted social benefits.
Community Centers
Local community centers are increasingly adopting small-scale aquaponics systems as educational tools, promoting both sustainable living and community bonding.
Disaster Resilience
Off-Grid Solutions
Aquaponics can function as a resilient food production system in areas prone to natural disasters, as it can be designed to operate off-grid.
Emergency Food Supplies
Due to its closed-loop and resource-efficient nature, aquaponics can serve as a stable food source during times of crisis.
Academic and Scientific Contributions
Research Hubs
Universities and research institutions are exploring the scientific nuances of aquaponics, contributing to its continuous improvement and validation.
Peer-Reviewed Studies
Scientific journals increasingly feature research on the economic and environmental benefits of aquaponics, adding academic credibility to the field.
Future Frontiers
CRISPR Technology
Genetic editing techniques like CRISPR could be applied to develop fish species and plant varieties that are specifically optimized for aquaponics environments.
Internet of Things (IoT)
The integration of IoT technology can provide real-time monitoring and automated adjustments, setting a new standard for efficiency and ease of management in aquaponics systems.
FAQS
What types of fish are best for aquaponics?
Tilapia, trout, and catfish are among the most popular choices.
How much space do I need?
Space requirements vary based on your goals, from small indoor setups to larger outdoor systems.
What are the electricity needs?
Electricity needs will depend on the size of your system and the types of pumps and filters used.
How do you manage pests?
Natural methods such as introducing ladybugs can be effective for pest control.
Is it organic?
While the term "organic" has specific legal definitions, many aquaponics farms strive to meet those standards.
How can I get started?
There are numerous online resources and community forums that offer guides and advice for beginners.
Is it difficult to maintain an aquaponics system?
Maintenance requirements vary but are generally less labor-intensive compared to traditional farming.
What are the risks involved?
Imbalances in nutrient levels can harm both fish and plants, so constant monitoring is essential.
Is aquaponics a fad?
Given its multiple advantages and growing adoption rates, aquaponics is more than a passing trend and is likely here to stay.
Concluding Reflections
In conclusion, aquaponic systems stand as a revolutionary shift in agriculture, transcending the limitations of traditional farming methods that often rely on chemical fertilizers and growth hormones. This innovative approach integrates the cultivation of plants in water with a sustainable source of nutrients for plant growth, effectively addressing a myriad of issues from environmental advantages to social and economic benefits. By using clean water and naturally generated nutrients, aquaponics offers an ethical alternative to produce healthy food while minimizing ecological damage. While there are upfront challenges such as initial costs and system complexity, the benefits of this agricultural method are long-lasting and enhanced by continuous technological advancements. The environmental advantages of aquaponics systems make them not just a viable but an essential option for the future of agriculture, blending ecological sensibility with economic prudence.
For those interested in diving deeper into aquaponics, a plethora of resources, from beginner's guides to advanced scientific papers, are readily available to enrich your knowledge and expertise in this fascinating field.
By embracing aquaponics, we are not just adopting a new method of farming; we are taking a significant step toward a more sustainable and humane world.
The I Will Projects, a 501(c)3 organization serving communities since 2014, believes in multiple solutions to address global challenges. Our IFIZ education programs focus on general aquaponics, growing microgreens and sprouts, and insect farming. These programs empower communities by expanding knowledge, developing collaboration, and advocating for sustainable innovation. Our aim is to contribute to a regenerative food system, ensuring access to healthy food and recognizing food as medicine. Click Here to Learn More.
About

The I Will Projects

Our mission is to empower communities through education, collaboration and sustainable innovation. We strive for equity and inclusivity in all partnerships, grounded in our shared belief in the inherent value of every individual.